Scottsdale, AZ Home Security Systems
Families in the Scottsdale, AZ area and beyond can count on the team at SafeStreets to provide them with all of the home security equipment that they need. At SafeStreets, we are proud to be an ADT Authorized Provider, and we can customize your home security package to meet your needs. Take a look at some of the home security cameras, home automation systems, and fire safety products we offer. Then, give us a call to talk to an expert about how we can help you protect your family and property.
Call for a Free Quote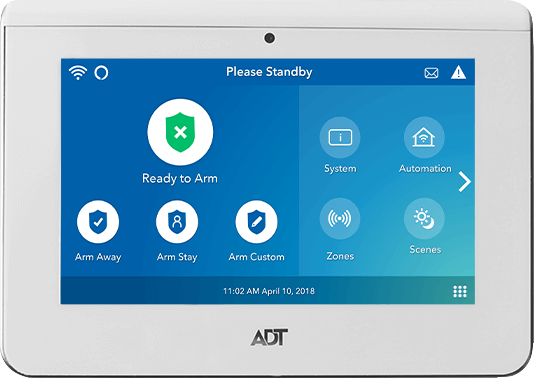 Scottsdale, Arizona Home Security Systems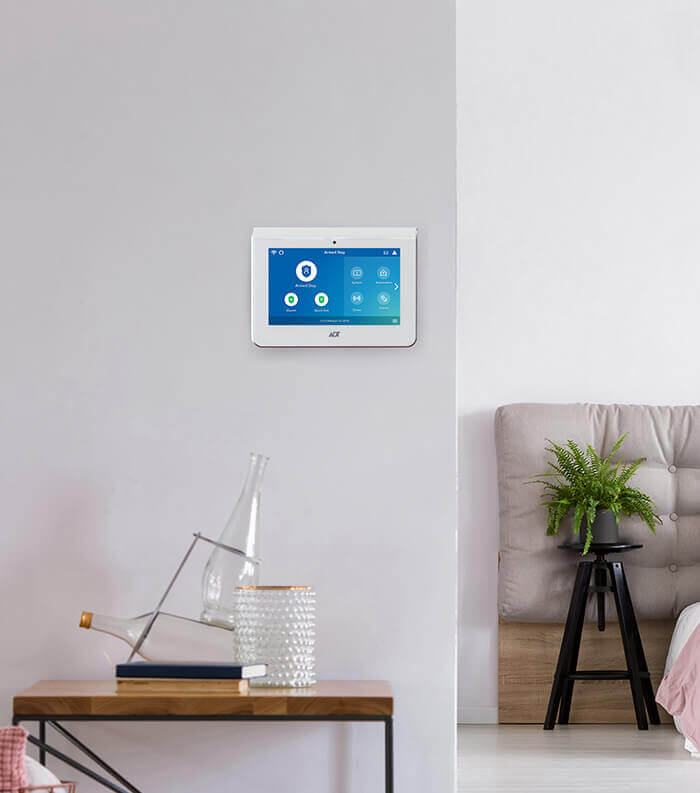 Home Security Products for Residents of Scottsdale
Some of the home security products that we offer include:
Door and Window Sensors
Utilizing door and window sensors can help you protect your property. These are sensors that are designed to alert you when a door or window has been opened. That way, you'll always know when someone is attempting to enter your home. If it appears to be a break-in, you can take the necessary steps to help protect your family, such as calling the authorities.
Glass Break Sensors
Glass break sensors are designed to alert you to the presence of shattering glass, which could mean someone is breaking through one of your windows or glass doors. These systems have a 25-foot radius, so if a window breaks within the area, you'll know immediately. 
Smart Door Locks
Tired of forgetting to lock the front door after leaving the house? With smart door locks, you can lock or unlock your front door from virtually anywhere. Our smart door locks also allow for different combinations, helping you keep track of who is coming and going from your house.
Security Cameras Available With SafeStreets
Security cameras from SafeStreets help to provide an additional layer of security and protection. Of course, security cameras can also integrate with your home security system to give you notifications when someone is approaching your house. Some of the products that we offer include: 
Video Doorbells: We have video doorbell cameras that feature two-way communication, allowing you to speak to whoever is at your door. If it is a delivery driver, for example, you may want to tell them where to put a package. We can customize your video doorbell to meet your needs. 
Indoor Security Cameras: Installing indoor security cameras from SafeStreets can help you keep an eye on pets or kids when you're not at home. We'll help you find the best places to install these cameras throughout the interior of your home. 
Outdoor Security Cameras: At SafeStreets, we're experienced in helping customers install outdoor security cameras in ideal locations. We can help you find the best possible locations for your outdoor security camera system, providing you with an extra layer of security for your family and property.
Reach out to us to learn more about how our security cameras can help you.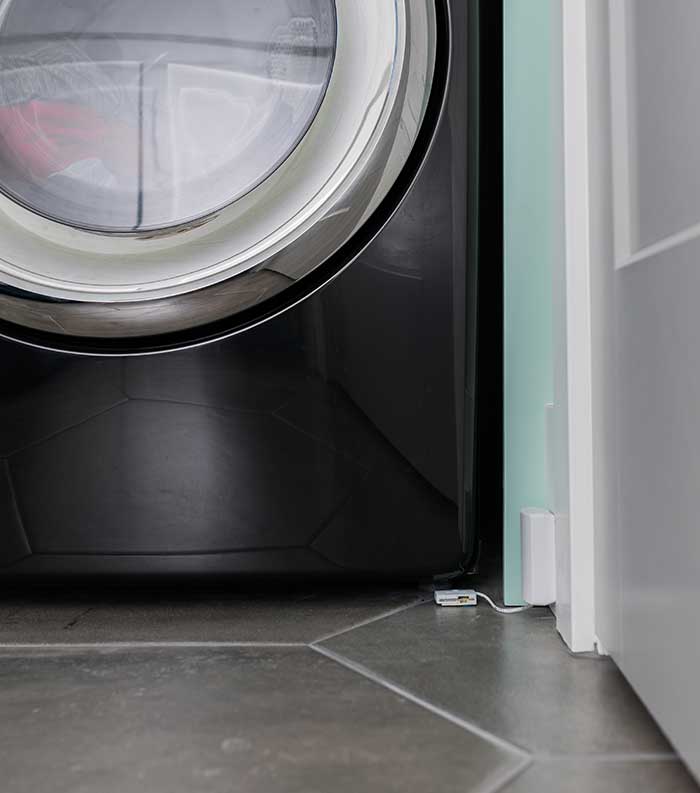 Install Fire & Life Safety Systems to Help Protect Your Family
Fire and life safety systems, such as flood detectors, can help you protect your family from danger. Commonly placed near washing machines, showers, under sinks, and in basements, flood detectors can help you limit the damage done by a potential flood. These monitoring systems will alert you to the presence of water, allowing you to take the necessary precautions to stay safe.
You may also be interested in smoke detectors and carbon monoxide detectors. These are two of the biggest threats to your property and family. Carbon monoxide is colorless and odorless, making it difficult to detect. That is why we offer detectors that have been specifically designed to alert you to the presence of CO gas. Furthermore, a fire can happen at any time, so you need to have reliable smoke detectors in the best locations throughout your house. We can help you with that as well.
We also offer products that are backed by 24/7 ADT monitoring. If you are interested in this additional layer of security, reach out to us to talk to our team. We would be happy to help you.
SafeStreets Offers Home Automation Systems in Scottsdale
Home automation systems greatly improve the overall convenience and comfort of your home. Some of the options we have available include:
Smart Plugs
With smart plugs, you'll be able to control devices and small appliances remotely. With a smart plug, you can use the ADT Control app to control the flow of power to your appliances. That way, you can turn on the device when you want to, and turn it off when you no longer need it. You can even control them when you are not home. 
Smart Lights
Smart lights allow you to dim your home's lighting, or even completely turn it off or on. If you forgot to turn off your living room lights before leaving for the day, for example, you can turn them off with a simple tap on your smart device.
Smart Thermostats
Our smart thermostats can make it easier for you to control the temperature in your house. Our thermostats will give you analytics regarding your energy usage. Then, you can figure out what type of schedule you want to use to reduce your HVAC usage. This can help you extend the life of your system, while also reducing your utility bills.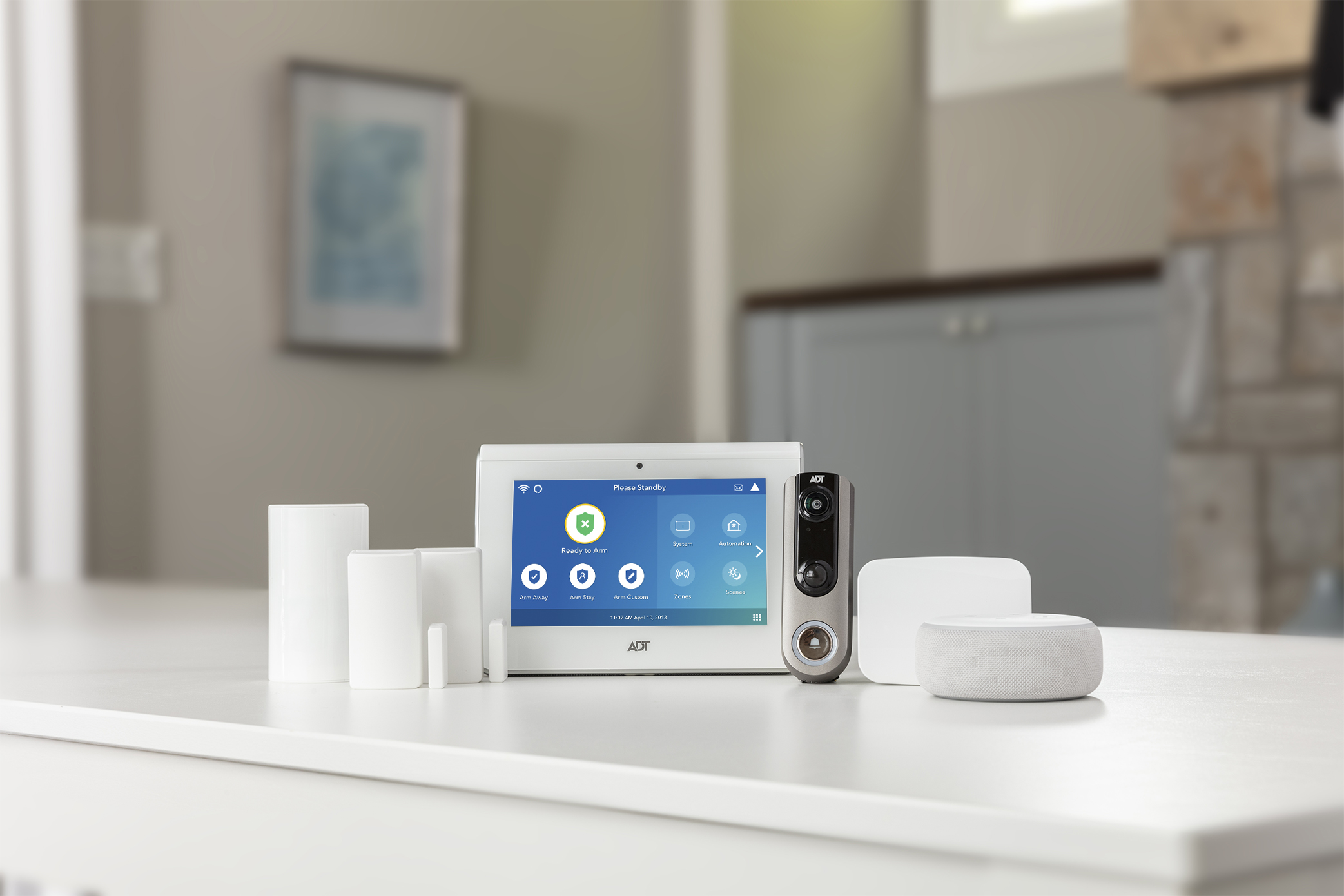 Work With SafeStreets: An Experienced and Reliable ADT Authorized Provider
If you are looking for a team that can help you keep your family safe, it would be our pleasure to help you. We are SafeStreets, and we are proud to be among the most experienced and reliable home security companies in the country. If you would like to learn more about how we can help protect what is most important to you, reach out to us today to speak to a member of our team. It would be our honor to assist you.
Get A Free Quote Today