Tampa, FL Carbon Monoxide Detector Installation
Carbon Monoxide is one of the deadliest gasses in existence today. It is often referred to as the "silent killer" due to being odorless, colorless, tasteless, and non-irritating to the human body. Fortunately, there are ways you can help protect yourself and your family when you call SafeStreets to install carbon monoxide detectors throughout your Tampa, FL home.
These detectors use the support of 24/7 ADT monitoring, advanced technology, and are installed using excellent customer service provided by the SafeStreets team. Don't let carbon monoxide creep into your home, and learn all about the benefits of SafeStreets' ADT-monitored carbon monoxide detectors below.
Free Quote
HOME SECURITY
Carbon Monoxide Detector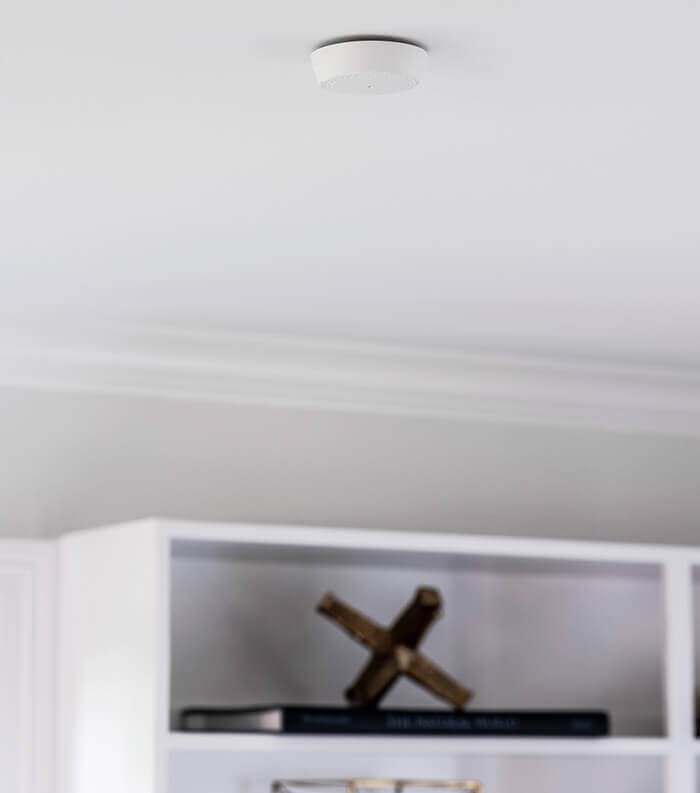 How Does a Carbon Monoxide Detector Work?
There are multiple types of carbon monoxide detectors, which all work by detecting varying amounts of carbon monoxide in your home's air using sensors within the detector itself. The types of sensors used in carbon monoxide detectors include:
Biomimetic sensors

Metal oxide semiconductors

Electrochemical sensors
SafeStreets uses advanced electrochemical sensing technology in our carbon monoxide detectors. Unlike other types of carbon monoxide detectors, these sensors work by detecting chemical reactions within the sensor caused by the presence of carbon monoxide. They are able to detect even low levels of carbon monoxide, which is important since even 70 parts per million (or ppm) of carbon monoxide can be dangerous to humans.
These sensors are reliable and incredibly important in helping keep your home and family safe. SafeStreets' ADT-monitored carbon monoxide detector comes equipped with a loud alarm and warning signal to alert your family of dangerous levels of carbon monoxide in your home.
SafeStreets' team of professionals will also help ensure your carbon monoxide detectors are placed in areas of your Tampa home where they can alert you to immediate changes in carbon monoxide levels for higher accuracy. This includes near the kitchen, chimneys, and garages.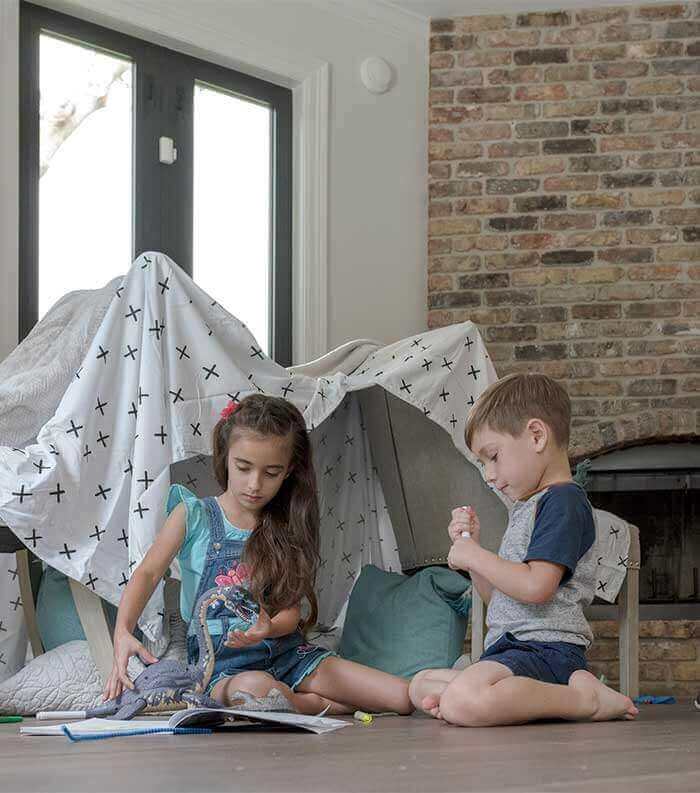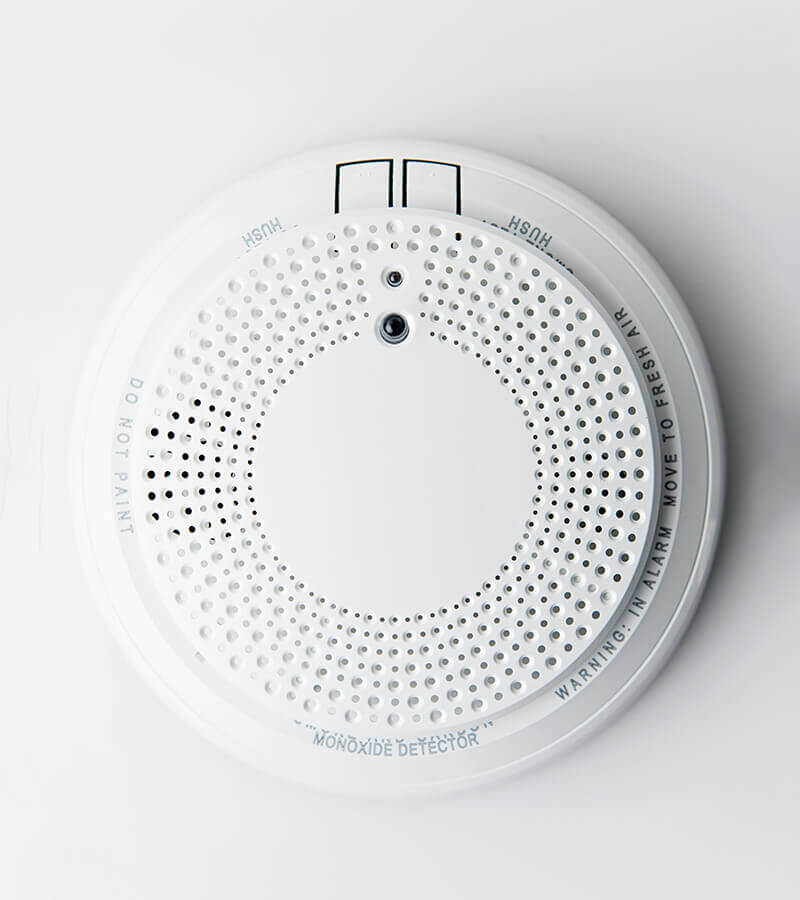 Carbon Monoxide Detectors With 24/7 Monitoring
SafeStreets' carbon monoxide detectors come equipped with ADT's 24/7 monitoring service. As soon as your carbon monoxide detector senses a change in carbon monoxide levels, this message will be relayed to a 24/7 ADT monitoring center who will dispatch nearby emergency medical services or police crews. There are a total of six centers nationwide.
Why is this type of technology and communication so vital? Well, it only takes a small amount of carbon monoxide to be fatal or cause other symptoms such as:
Nausea

Headache

Weakness

Shortness of Breath

Confusion

Dizziness

Loss Of Consciousness
Because of this, it's important to have a plan of action to help you and your loved ones safely leave your home in case of an emergency. Fortunately, 24/7 ADT monitoring will be there to help you or a loved one safely exit your home after notifying the proper authorities. With the combined teamwork of SafeStreets and 24/7 ADT monitoring, we will help you get the medical attention you need after exposure to carbon monoxide.

CO Detector Plans and Packages
At SafeStreets, we believe every family and home deserves to be protected from fire and carbon monoxide. This is why all of our plans come equipped with 24/7 ADT monitoring and optional life safety, including ADT-monitored carbon monoxide detectors and smoke detectors. This can help give you confidence that you're helping your home stay protected from any carbon monoxide leaks.
SafeStreets also offers experienced installation and maintenance on all of our products. This helps ensure your detectors are always working properly. SafeStreet's "Traditional" package also comes standard with cellular connection to monitoring and optional 2-way voice.
Want to do more than just help protect your home from carbon monoxide? SafeStreets has a variety of packages that include additional optional safety sensors, 24/7 ADT monitoring, app notifications, remote arm and disarm, smart home automation, and real-time video footage to help in case you're away from home.
Whatever plan you choose, SafeStreets will send a trained smart security pro to help ensure all your ADT-monitored carbon monoxide detectors are working and up-to-date. SafeStreets has over 300 Smart Security Pros available in 44 states including the Tampa, FL area.

We're Here for You
Contact SafeStreets for Carbon Monoxide Detector Installation in Tampa, FL
Trust SafeStreets' professional team to help ensure your carbon monoxide detectors are placed throughout your Tampa, FL home for added detection capabilities. They will also work with you to help ensure all ADT-monitored carbon monoxide detectors are up to your standards and specifications.
Additionally, SafeStreets values our customer's time, and knows how difficult and frustrating it can be to be given a four-hour appointment window. For this reason, SafeStreets' Smart Security Pros will work to install your carbon monoxide detectors and the rest of your security package within a one-hour timeframe. With all these benefits, there's no reason you shouldn't update your home's safety and security systems through SafeStreets' ADT-monitored equipment. Call today for a free quote.
Contact Us