Smoke Detector Installation in Tampa, FL
The safety of your family is your top priority, and you need to have reliable smoke detectors. Not all smoke detectors are the same, and you need to go with the best smoke detectors on the market. At SafeStreets, it would be our pleasure to help set you up with ADT-monitored smoke detectors in your home. We have a tremendous amount of experience working with a wide variety of smoke detectors, and we can explain the differences in your smoke detector options for your Tampa, FL home. That way, you can make the best decision to meet your needs.
Call for a Free Quote
HOME SECURITY
Smoke Detector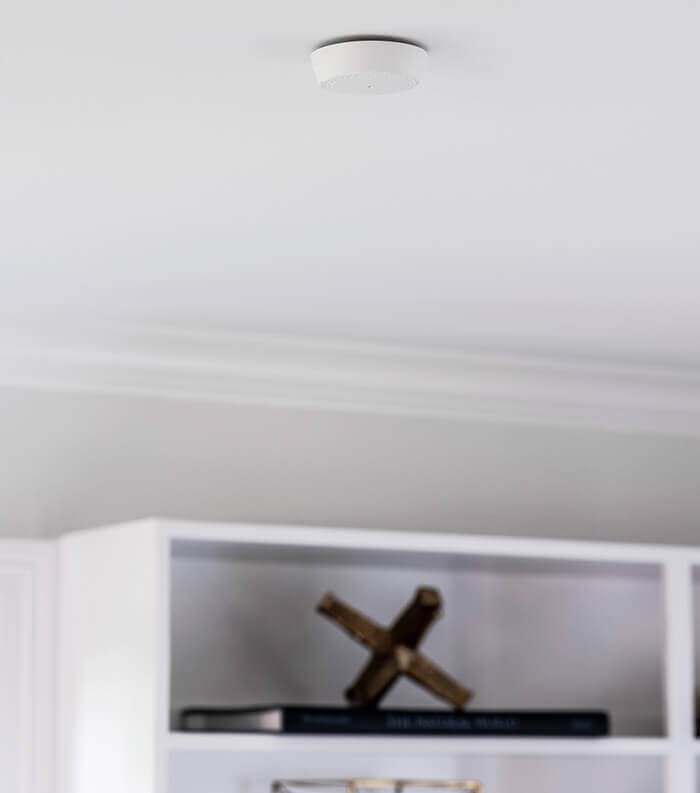 Features of Smoke Detectors from SafeStreets
There are numerous reasons why homeowners in Tampa, Florida have trusted smoke detectors from SafeStreets. Some of the main features include:
Rate of Rise Detection
Rate of rise detection refers to the rate at which the temperature in the room is rising. If the rate is rising too quickly, the smoke detector will sense this and immediately activate, giving you an earlier warning and allowing you to take action.
Enhanced Default Detection
ADT-monitored smoke detectors also come with enhanced default detection. If something is wrong, the smoke detector will let you know as quickly as possible, leading to faster response times and improved safety.
Monitored Fire Detection
Of course, the main feature is monitored fire detection. If there is a fire detected in your home, your smoke detector will send a signal to the ADT-monitored system, allowing a human representative to respond as quickly as possible while calling for help, helping you protect your home and your family.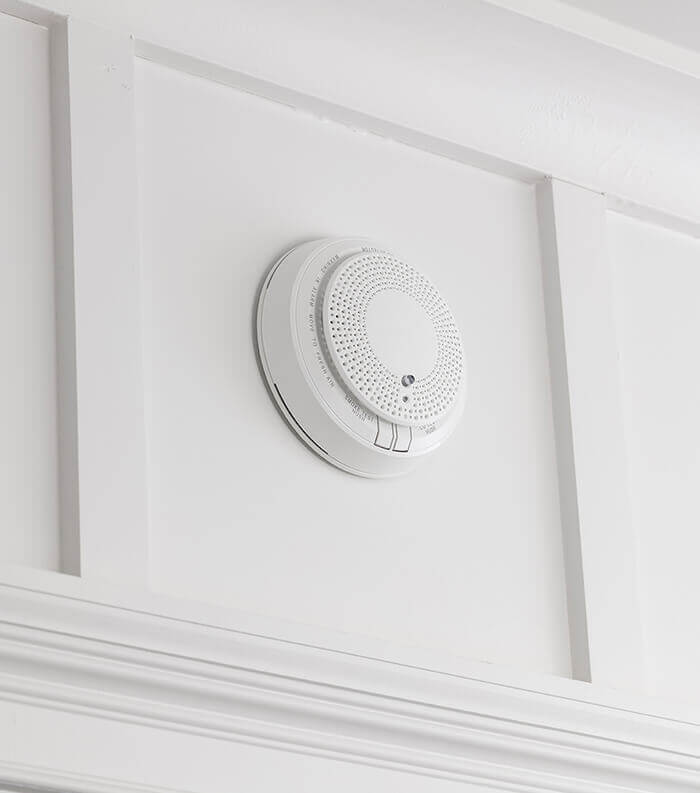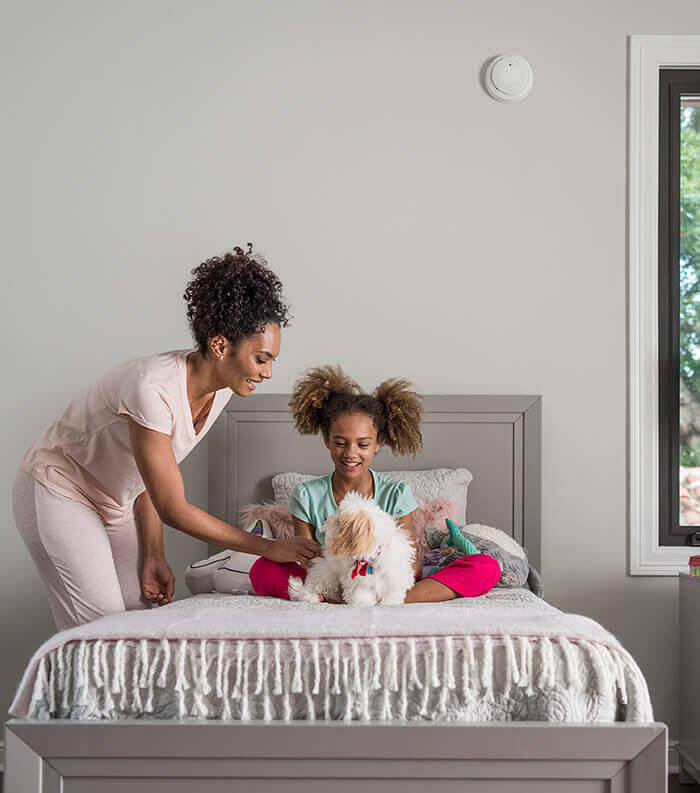 Monitored Smoke Detection from SafeStreets
Never underestimate the value of a human representative keeping watch over your home. Even though smoke detectors are impressive, they operate at their best when there is a professional ADT-monitoring representative to keep an eye on the system.
Even though you may have a dog at home that barks when the smoke detector starts going off, they aren't able to call the fire department to come and help you. With ADT-monitored smoke detectors from SafeStreets, you have an extra layer of security.
If your smoke detector starts to go off, a representative can call the local fire department. You will probably be busy trying to get your pets and family out of the house, but you still need to call the fire department as quickly as possible. With monitored smoke detection, you can help ensure the fire department is alerted as quickly as possible even while helping make sure everyone in your home gets to safety. ADT-monitoring of smoke detection is one of the most valuable benefits, and you should take advantage of it to help protect your home in the event of a fire.

You always need to put the safety and security of your home and family first. At SafeStreets, we can help you do that. We provide coverage in 44 states, representing more than 90 percent of the United States population. We have experience helping people of all backgrounds, and we can assist you as well. We are one of the oldest ADT Authorized Providers in the country, and we have an unprecedented level of experience. This allows us to quickly and easily explain the differences among products and services, helping you make the best decision for your home and your family.
Our primary goal is to help improve the quality of life of the people we serve. By putting the needs of our customers ahead of our own, we have developed a powerful reputation throughout the industry that we can use to help you keep your house, your family, and your loved ones safe. We value the relationships we have with our customers, and it would be our pleasure to do the same for you. This includes providing you with the best possible smoke detectors for your home. Nothing is more valuable than your peace of mind, and a quality smoke detector from SafeStreets can help give you that.

We're Here for You
Schedule Smoke Detector Installation With SafeStreets
Because there are so many options available, you might have a difficult time deciding which smoke detector is best for your needs. That is where our team can assist you. At SafeStreets, a member of our team will personally explain to you the differences in your smoke detectors. Then, we will help you select the right one for your home. After this, we will install your smoke detectors for you, making sure they work perfectly when we are done.
A smoke detector can help you protect your property and your family in the event of an emergency. Contact our team today to schedule an appointment for ADT-monitored smoke detectors in your home.
Contact Us