Atlanta, GA Indoor Security Camera Installation
Have you ever wished you could see what's going on inside your home at all hours of the day and night? With the help of SafeStreets' indoor cameras, you can keep a watchful eye over your home, pets, and children, no matter where you are. Indoor cameras are an essential part of any home security system. At SafeStreets, our indoor cameras are backed by 24/7 ADT monitoring. Schedule an appointment with SafeStreets to learn how we can help protect your home as soon as possible. 
Call Now For a Free Quote!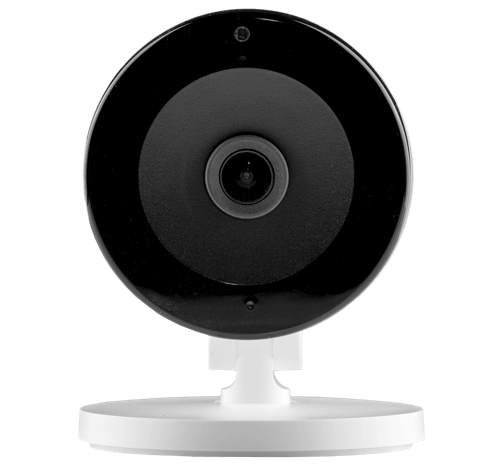 Where Should You Place Indoor Security Cameras?
As a homeowner new to security systems, you might be wondering where the best area is to place your indoor cameras. When it comes to home security in Atlanta, GA, the more cameras you have inside your home, the better your chances will be of capturing incriminating footage that can help apprehend a home intruder. More cameras also mean you have more coverage and can view your home from a variety of angles. There are several areas you can place your cameras, including:
Stairs

– Stairs can serve as hiding places for intruders. This is especially true if your home has smaller stair landings, or your stairs aren't brightly illuminated. Keeping indoor cameras in your stairwell can help film any intruders that might be using your stairs to move around your home, or who might be using the cover of darkness to hide.

Hallways

– Hallways make up a large part of your home. It's important to place cameras here that can capture activity you might be able to see from other rooms of the home. Hallways, like stairs, can also serve as dark hiding spots for intruders.

Common Areas – If you have a party with lots of guests, or if you want to monitor your children's safety, placing cameras in common areas can help you get a good view of the inner workings of your home. Common areas might also be a target of home intruders looking for valuables. SafeStreets can help you hide your indoor security cameras to make their presence more discreet.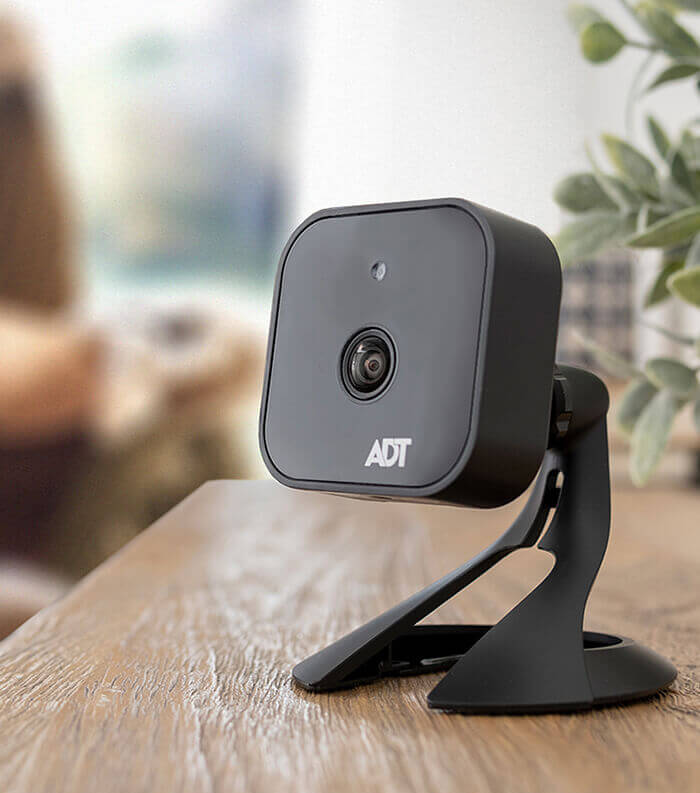 Watch Your Cameras from Anywhere
Indoor security cameras can help you stay informed and watch your home from anywhere you are. These cameras will provide real-time footage directly to your home. These can help you keep an eye on your pets, as well as on any teenagers, children, and babysitters left alone in your home. Want to make sure the nanny is putting the kids to bed on time? You can watch from anywhere as you enjoy date night with your partner.
If you're on vacation, there's no need to hire a house sitter. Indoor cameras can provide high-quality footage of your Atlanta area home, so you don't need to pay someone to watch your home and provide you with updates. In case of an emergency, such as a flood, fire, or natural disaster, indoor cameras can also provide real-time footage and feedback while you're evacuated. This footage can possibly even be used to help you during claims for insurance to prove property damage was not your fault.
If there is an intruder in your home, and they manage to get past your other security systems, viewing your cameras while you're away can help keep you safe. If you notice any suspicious activity in your cameras while you're away, you'll know ahead of time and can call for help before you even step foot in your home. This helps to add an extra layer of security and can help protect you from home invaders that have other bad intentions, such as harming you or your loved ones.
Choose SafeStreets for Indoor Security Camera Installation
At SafeStreets, we pride ourselves on being an ADT Authorized Provider. This is a title that we have held for over a decade and one that proves we are more than capable of helping protect your home and family from break-ins and intruders than other home security companies.
We offer a variety of packages and plans that can fit virtually any budget. If you need help determining which package is right for you, our team of Smart Pro Security members can offer valuable advice. SafeStreets currently offers services to 44 states and the District of Columbia. We want to help our homeowners feel secure by including the power of ADT monitoring by their side.
24/7 ADT monitoring comes standard with all systems provided by SafeStreets. In addition to indoor cameras, 24/7 monitoring can provide extra security and can dispatch help to your home even if you're incapacitated or away. SafeStreets has a reputation for excellent customer service, fast installation times, and high-quality home security equipment.
Schedule Indoor Security Camera Installation With SafeStreets
You and your family deserve the very best protection offered by the security industry. SafeStreets can provide just that, with a wide range of home security and home automation products backed by ADT monitoring and technology. We'll give you a free quote to help you find the best plan that suits your budget. You can feel more secure knowing our service and technology are helping you protect your home valuables, property, and family. Schedule an appointment in Atlanta, GA today.
Call For A Free Quote Today!