Indianapolis, IN, Smart Door Lock Installation
Smart door locks from SafeStreets are a great addition to your home's security system. This new technology can help protect your home and make you aware of when your family members arrived home. SafeStreets installs smart door locks with ADT monitoring. Smart door locks are designed to provide you with better control over your doors. The Smart Security Pros from SafeStreets will show you how to use them. All smart door locks installed by SafeStreets are backed by ADT monitoring for an even deeper layer of safety and security.
Call Now For a Free Quote!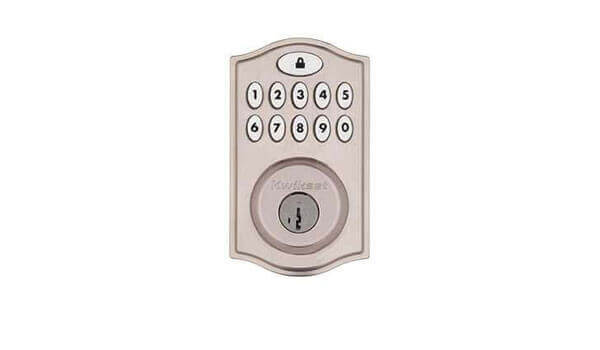 HOME SECURITY IN INDIANAPOLIS, INDIANA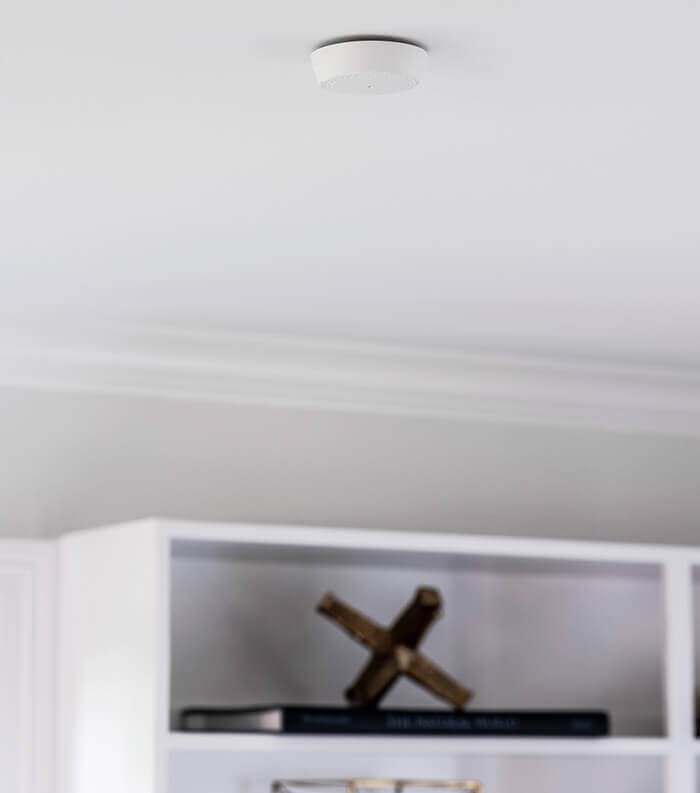 Easy to Use and Install
With SafeStreets, the smart door lock installation process is a breeze. These locks are compatible with the ADT Control app on your smartphone to give you complete control no matter where you are. When you trust an ADT Authorized Provider like SafeStreets, installation is quick and easy.
These high-quality smart door locks can be opened by using a code instead of a key. Keyless entry is highly convenient for Indianapolis homeowners and it's perfect for times when you're carrying items and don't want to dig around in your pockets looking for your keys.
With the ADT Control app, you will receive instant updates when the status of the door lock changes. If it becomes locked or unlocked, you will know about it immediately. If you receive an alert that your door has unlocked when nobody should be home, you can take the proper steps to help keep your home and family safe.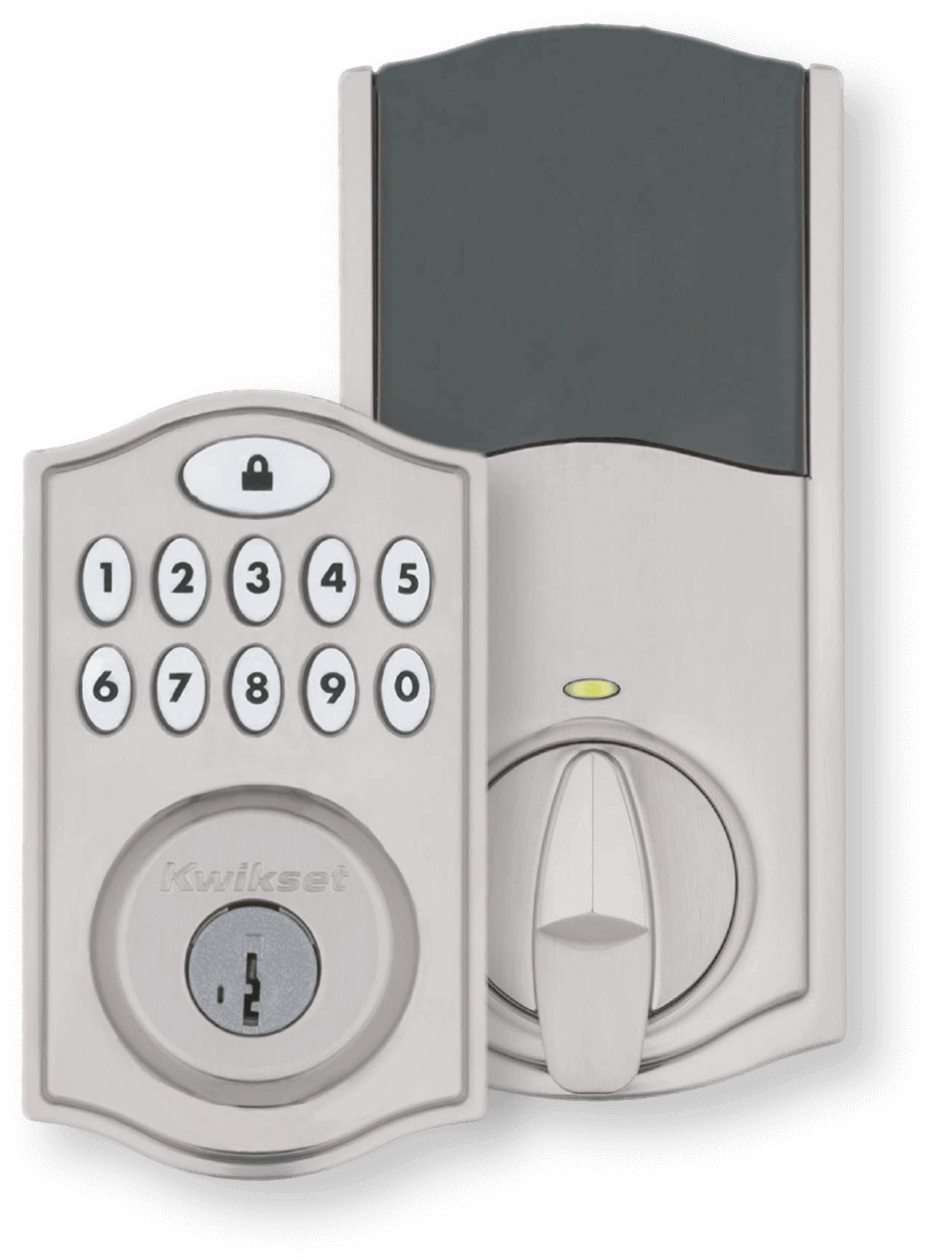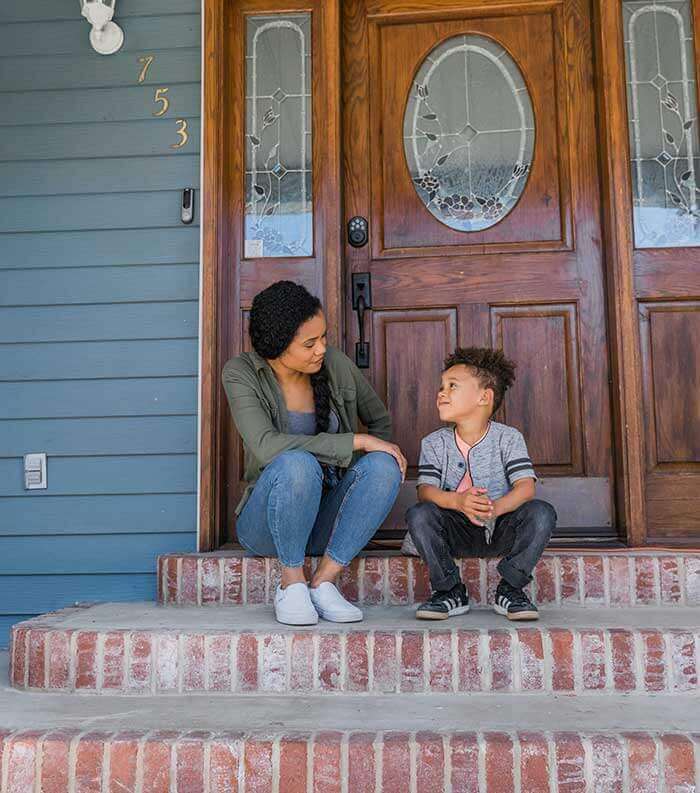 The Benefits of Having Smart Door Locks
Improved Home Security 
Smart door locks provide homeowners with greater control over the security of their homes. Not only are these locks very secure, but their ability to alert a homeowner to any changes makes them incredibly valuable. When a lock's status changes when it shouldn't, you'll be able to reach out to the authorities immediately to help protect your Indianapolis, IN area home.
Let People in While You're Away
When you're running late and someone needs to be let in, you can do so with a simple tap on your smartphone. This makes it easier to let anyone in your home that needs access, but may not have the key.
Keys Are No Longer Necessary
Keys can be a hassle. Between losing keys in your pocket to accidentally forgetting them somewhere, they can be annoying to deal with. When you install smart locks from SafeStreets, you can simply unlock your door by typing in a code or your smartphone. 
Accessible Via Smartphones
You always have your smartphone with you, so you will always have access to your front door. The ADT Control app is simple to use and can provide you with real-time notifications when needed. 

Why Trust Smart Door Locks From SafeStreets Over the Competition
When you want help keeping your home as safe, installing smart door locks is a great step to take. Smart locks from SafeStreets use the latest technology to keep you connected and in control. They play a large role in your overall home protection plan. They are strong locks that help to deter thieves. More often than not, burglars attempt to come in through the front door rather than other points of entry, so having a high-quality lock is a must.
These locks include programmable locking so you can open or close the lock at a certain time. They are illuminated at night so that you can see to put in your code, or use a key if you choose. Additionally, our smart door locks use a one-touch lock system so that you can quickly lock or unlock the door as needed. There's no long learning curve required to master these innovative locks.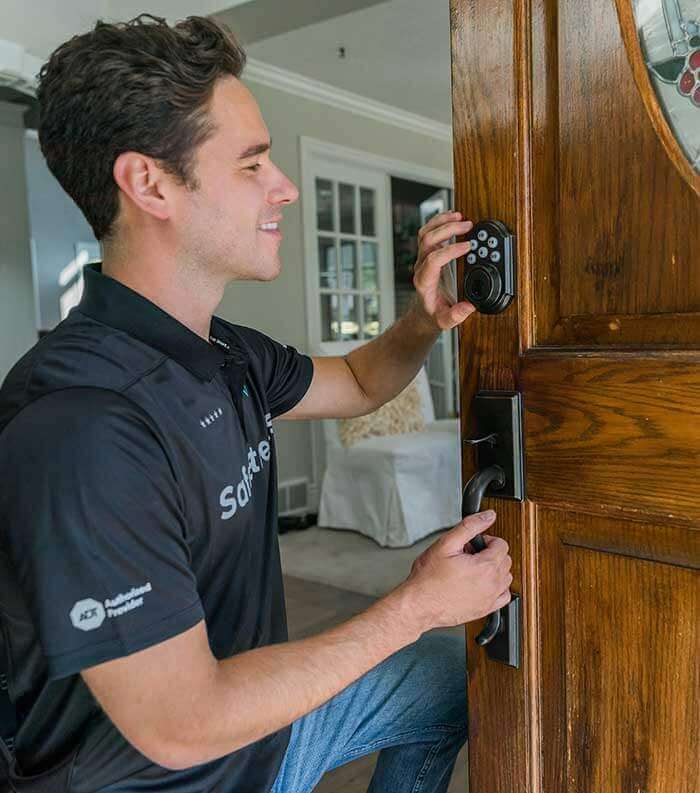 We're Here for You
Schedule Smart Door Lock Installation With SafeStreets
Here at SafeStreets, we offer professional installation that ensures your new lock is perfectly installed and ready to be used. When you're ready to step up your home security in Indianapolis, IN, call us to schedule your smart lock installation.
Contact Us