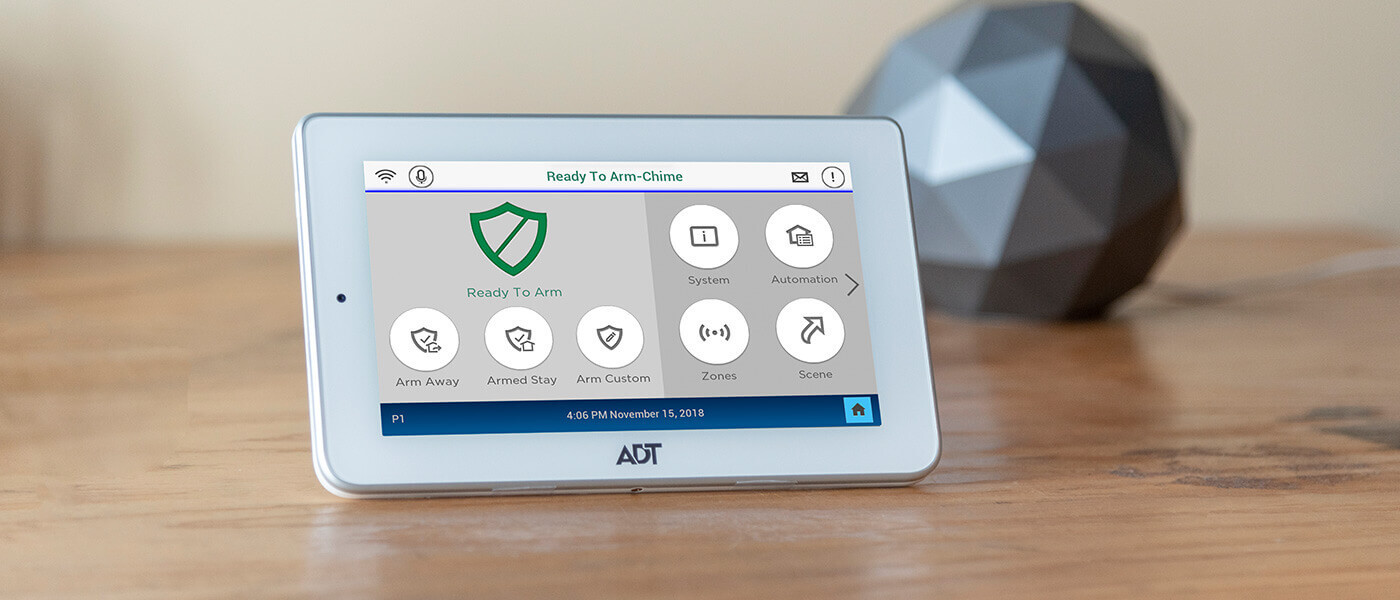 Things have changed for many of us as people live considerably longer. Nowadays, we are likely to be caring for both kids in diapers and aging parents—at the same time.
Unlike the baby and toddler crowd, however, that's perfectly content to be coddled, many older folks would rather remain independent, living on their own for as long as they can. And let's face it: Having parents who can get by on their own for a few more years can make life easier for us as we focus on getting our kids raised and out the door.
But it's not like we can simply tell our aging parents to go figure it out. We need to be proactive in helping them figure out how they can live independently—and safely! And the "safely" aspect is key here, because it only takes one bad fall to strip away a senior citizen's ability to live alone. In addition, "safely" means home security too, as older folks can be more vulnerable too.
In order to help you help your parents or other older relatives to have a more independent yet safe lifestyle, we offer six tips below that highlight particular areas of concern and what you can do about each:
Tip 1: Make the kitchen safer
From my own experience with an elderly relative, I know the kitchen is a problematic area. The kitchen obviously has sharp knives, a hot stove, and glass and plates that can break, leaving jagged edges. In order to cut down on the possibility of a burn or a cut (both of which were happening regularly), my aunt has stocked her freezer with meals she can simply microwave, and a cleaning person comes in to do the dishes.
Take a look around your parent's kitchen and make sure it's as accident-proof as it can be, taking any steps necessary to reduce risk.
Tip 2: Make the bathroom usable yet safe
In the bathroom, my aunt was proactive about making sure she had a bar installed on the shower wall for support if needed, but I still consider that room dangerous because there's a lot of clutter in there that is a tripping hazard, plus it's a small room, so a fall can easily mean a nasty bump on the head as it hits the vanity.
As with the kitchen, do what you can to minimize the chance of accidents in the bathroom, and pay particular attention to dangers from slipping, whether in a wet tub or on a wet floor.
Tip 3: Guide social media usage
Maybe I know to keep my movements to myself rather than broadcast "I'm not home" all over Facebook, but those older than us maybe are just a wee bit too naïve about social media and might be too public about being away from home—leaving the door figuratively wide open for unwanted visitors. Talk to your parents about what is and isn't okay to post on social networks, to prevent someone from taking advantage of their absence or knowing they're home alone.
Tip 4: Prevent falls
Sadly for me, my aunt has a lot of falls because she has MS. It's not uncommon for one of us to visit her to find her horribly bruised from yet another fall. (Insert heavy sigh here.) But she wants to live where she lives and on her own so there's nothing we can do about it. She is fiercely independent.
There are, however, several things you can do to help your aging parents be safer on their own by looking for trip hazards and eliminating them. Obviously, if any step or rug or transition or floor tile is even a little bit lifted up and a hazard, fix it! If they have stairs, make sure they have usable handrails. Also consider removing any small rugs like doormats that are easily tripped on. If furniture placement is a hazard, move it.
Tip 5: Look at the lighting
Most people don't see as well as they get older. (I know I don't!) Making sure rooms, stairs and task areas are well-lit can help prevent a nasty fall. And remember, the need for good lighting applies inside and out. Review your parent's home for places there the lighting could be better, but also review the walkway leading up to their door and the front door area too.
Tip 6: Install a home security system
Maybe you can't be there 24/7 to watch over your older relative or parent, but you can be a little more confident in their safety if you have a home security system installed for them, to help keep them and their property safe both day and night. If they're old-fashioned like my relatives, they might balk at the idea, so perhaps that home security could be this year's Christmas or Hanukkah gift, with the monthly cost the "gift that keeps on giving" throughout the year, providing home security for your parent and peace of mind for you.
It can be a struggle, juggling the raising of kids on the one hand and the care of aging parents on the other. But taking these six tips to heart just might help to make your generational job just a wee bit easier.