New Orleans, LA Smart Thermostat Installation
Wouldn't it be amazing to control the temperature of your home with the push of a button? With smart thermostats professionally installed by SafeStreets, you can control the temperature of your home right from your phone!
Make your New Orleans, LA home comfortable and help keep it cool during the summer, or warm during the winter, all with the ADT Control app and SafeStreets' professional installation services.
Call for a Free Quote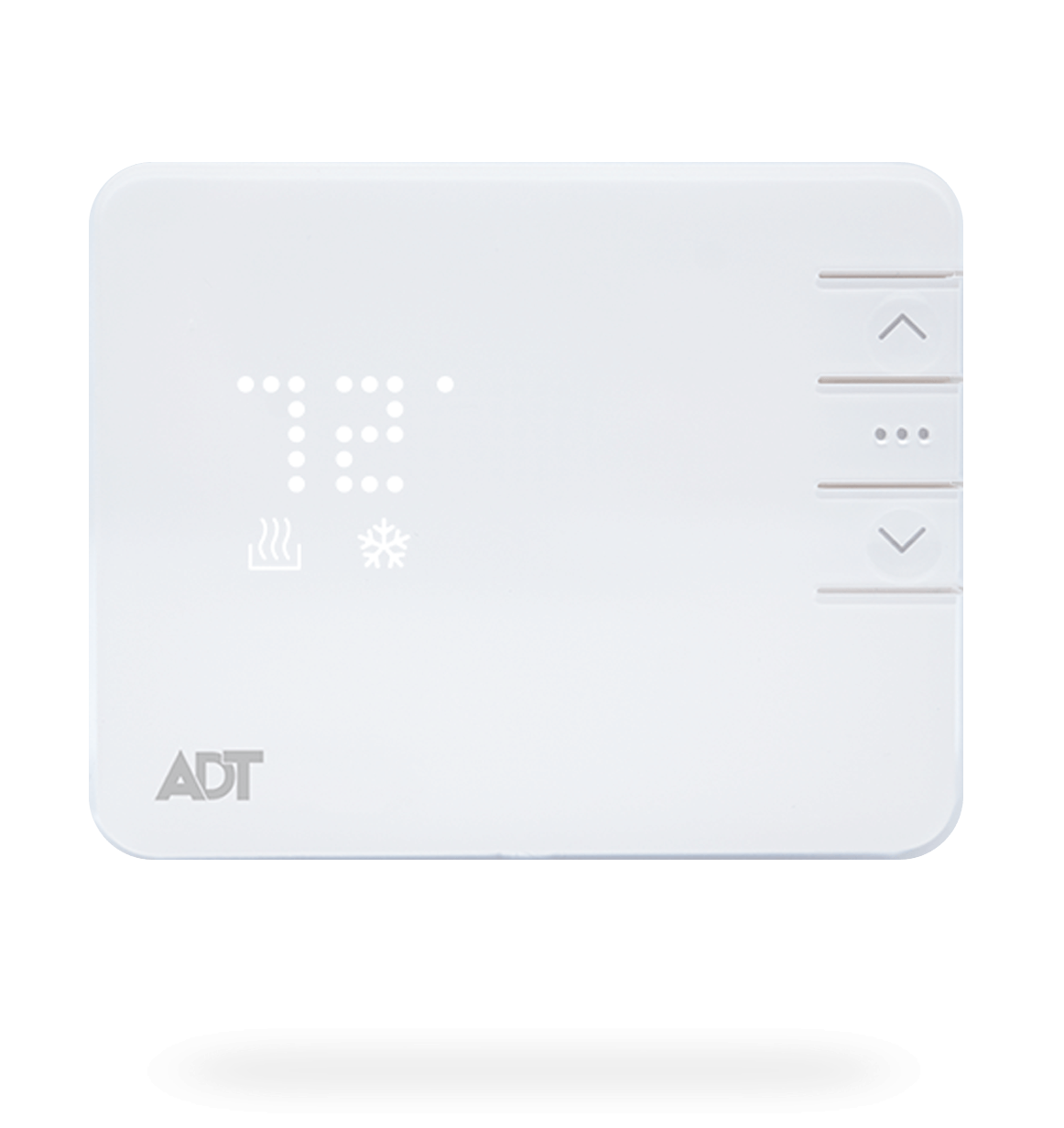 HOME SECURITY
Smart Thermostats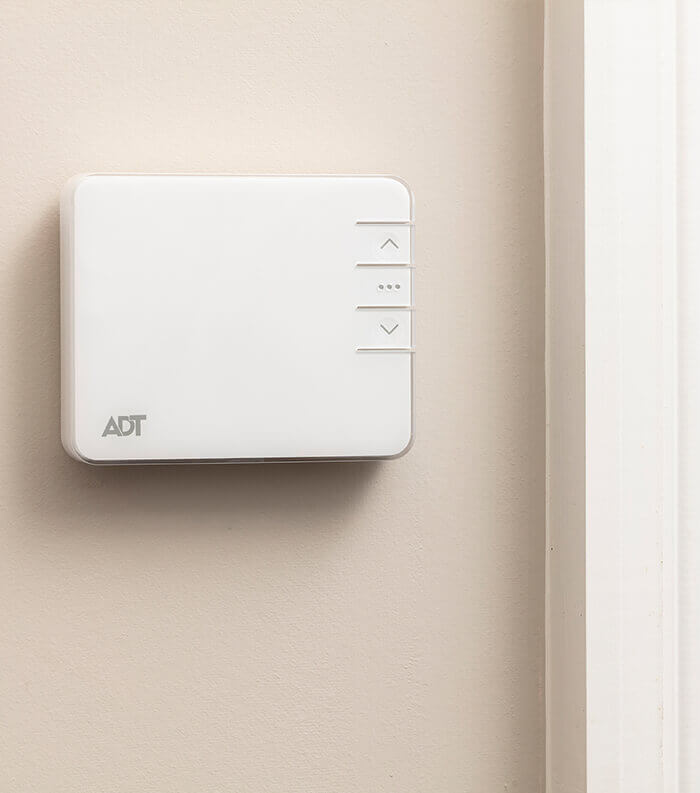 How Do Smart Thermostats Work?
Smart thermostats professionally installed by SafeStreets use advanced wireless technology so you can control the temperature of your home from virtually anywhere! Our smart thermostats work by syncing directly with your home's smart system and with your mobile phone using the ADT Control app and Z-wave radio frequencies.
Using Z-wave radio frequencies allows you to use your smart thermostat along with other home automation devices. In addition, you can sync your thermostat seamlessly and gain access to it instantly through your mobile device. How does this happen?
A technician will help replace your traditional thermostat with a smart thermostat in as little as an hour. To do so, the technician will remove the thermostat and attach existing wiring to your new thermostat, which is the same size as an older thermostat. Smart thermostats installed by SafeStreets feature a sleek, modern look.
Smart thermostats are compatible with most HVAC systems and heating pumps, so you'll be able to control your HVAC system at the touch of a button. Once the new thermostat is placed, it will connect to Wi-Fi so you can control your temperature using your mobile device. You can adjust the temperature from virtually anywhere, as long as you have your mobile app installed and handy.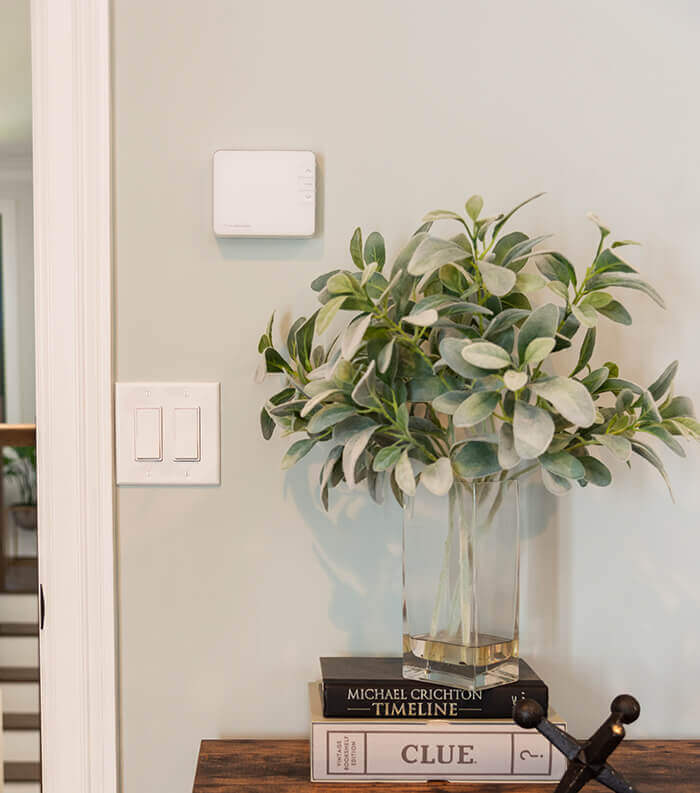 Additional Features Offered With Smart Thermostats Installed By SafeStreets
With installation a breeze, it's easy to see why many New Orleans, LA homeowners choose to make the switch to smart thermostats offered by SafeStreets. Below are just a few of the many benefits of this home automation system.
A New Level of Comfort
Gone are the days where you had to come home to an overheated or freezing home. With the power of a smart thermostat, you can now enjoy round-the-clock comfort at the touch of a button! Come home to a warm home and ensure your pipes don't freeze while you're away on winter vacation.
Smart Setup
Smart thermostats installed by SafeStreets are able to seamlessly sync with an ADT-monitored security system. You have the power to control your thermostat with your ADT Control app on virtually any smart mobile device. You can also receive notifications alerting you to changes in temperature levels, and make the right adjustments straight from your mobile app.
Wide Compatibility
You don't have to spend thousands of dollars replacing your HVAC system or heating pump. Smart thermostats from SafeStreets are compatible with most HVAC systems and easily replace existing thermostats in the home.
Z-Wave Compatible
Using Z-Wave radio frequency waves, you can sync your smart thermostat with other home automation systems. Use voice-activated home automation systems to also help you control your smart thermostat, and increase your home's automation capabilities.
Professional Installation
SafeStreets will send a Smart Security Pro expert to professionally install your new smart thermostat. You can rest assured that your new smart thermostat will work with your mobile device and help you heat and cool your home.
SafeStreets Offers Free Quotes on all New Installations
At SafeStreets, we believe all homeowners deserve to experience advanced home security and home automation at an affordable price. We make it our mission to be present in every home.
To encourage homeowners to ask questions and see for themselves while the security package fits their needs, we offer free quotes on all new installations. You can take the guesswork out of wondering how much it will cost to help secure your New Orleans, LA home, and know right away what plan fits into your budget.

We're Here for You
Contact SafeStreets for Smart Thermostat Installation in New Orleans, LA
There's truly no better way to enjoy your home than with home automation systems. SafeStreets' smart thermostat is just one of the many pieces of equipment that can provide convenience and add a layer of comfort to your New Orleans, LA home.
Contact Us