Smoke Detector Installation in New Orleans, LA
Of all the life safety equipment in your home, perhaps none is more crucial and life saving as smoke detectors. Whether you're in a deep sleep at night, or simply aren't aware of surrounding dangers, smoke detectors are there to help alert you and your family of potential fires and dangerous conditions in your home.
SafeStreets offers life safety equipment for homeowners, including smoke detectors professionally installed by SafeStreets that come equipped with 24/7 ADT monitoring. You can have peace of mind knowing your equipment is there to alert you to dangers. ADT's 24/7 monitoring service will alert local authorities and dispatch help to your New Orleans, LA home right away.
Call for a Free Quote
HOME SECURITY
Smoke Detectors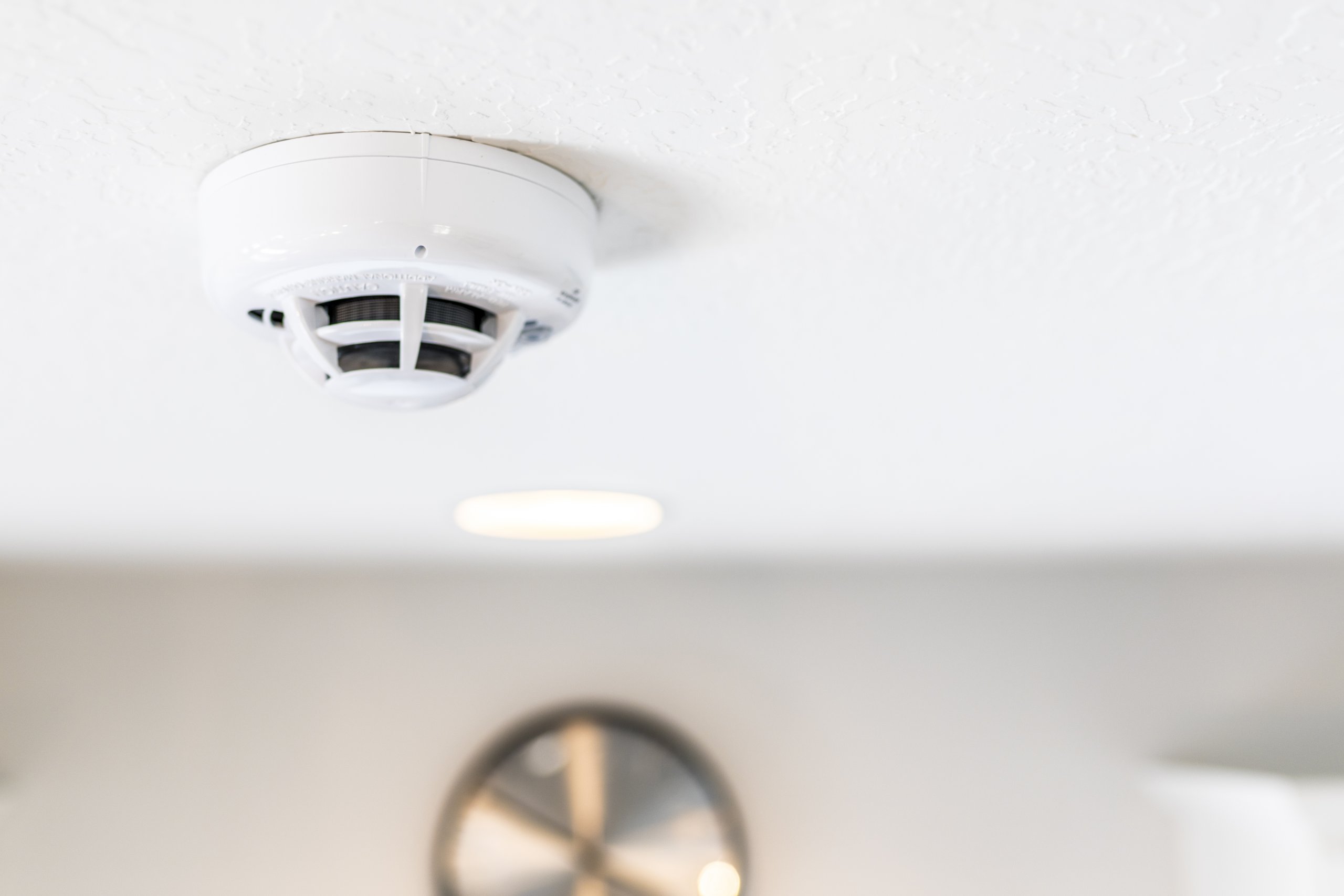 How Do Smoke Detectors Work?
ADT-monitored smoke detectors offered by SafeStreets can help provide you with peace of mind since they are highly accurate and can alert you at the first signs of fire. Smoke detectors work by detecting signs of fire, including rising heat and smoke. SafeStreets uses smoke detectors that utilize advanced technology to give you some of the most accurate smoke detection capabilities.
Our smoke detectors can detect rising temperatures at a rate of 15 degrees Fahrenheit per minute. They are also able to minimize alerting you to a cooking false alarm, yet are incredibly accurate and excellent at detecting smoldering fires. Due to their advanced detecting capabilities, you can rest assured smoke detectors installed by SafeStreets will help alert you in case of an emergency.
ADT-monitored smoke detectors installed by SafeStreets are also able to help alert local authorities and dispatch fire safety personnel to your New Orleans, LA home at the first sign of trouble. During house fires, every second counts and is critical toward saving your life. Smoke detectors offered by SafeStreets come equipped with 24/7 ADT monitoring, with six command centers located across North America.
With smoke detectors installed by SafeStreets, you can ensure you have ADT monitoring services helping to protect you and your family, any time of day or night.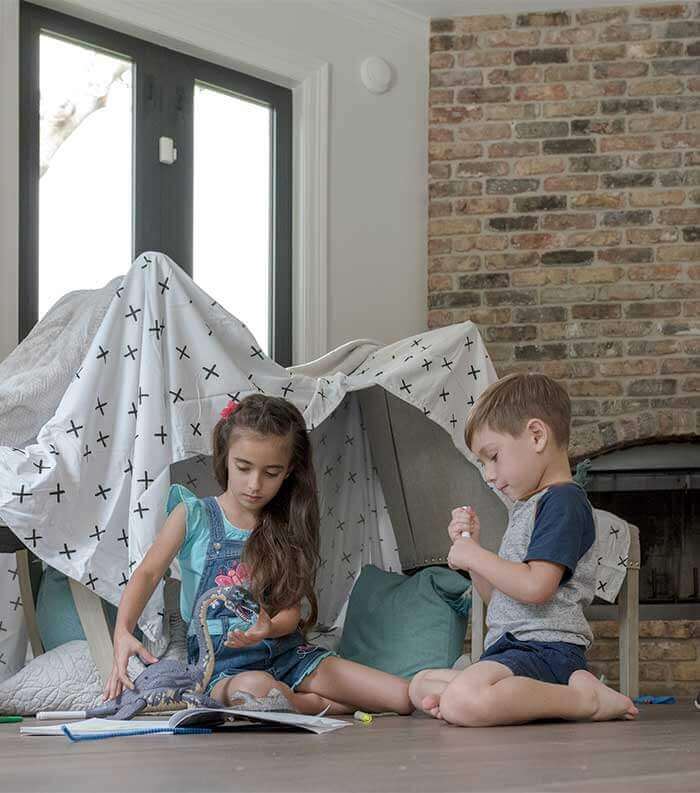 Where Should Smoke Detectors Be Installed?
There's no area of the home that is completely safe from fires. This is why it's so important to install smoke detectors in essential areas of the home. Installing smoke detectors in vulnerable areas of the home will allow ADT-monitoring services to dispatch help to your home as quickly as possible.
One of the best places to install smoke detectors is near kitchens. Many house fires begin as a result of cooking left unattended, so it's important to install smoke detectors near your kitchen to warn you or your family of fires that result from unattended cooking. Common living areas are also full of flammable items, such as candles, cigarettes, and incense sticks. These all have the potential of causing fires, which can quickly spread in your living room. Placing smoke detectors in these common living areas is an excellent way to help protect your New Orleans, LA home and your family.
It's also important to place smoke detectors inside and outside of bedrooms. This will allow your smoke alarm to be audible to your family, even if you're fast asleep in your room. For homes with multiple floors, it's even more critical to install smoke detectors in every floor of the home. This will allow your family to be able to hear your smoke detector no matter where in the home they are located.
In addition, fires can start in any room of the home, such as work studios and near water heaters. Basements in particular are prone to fires, which are also common due to furnaces and water heaters.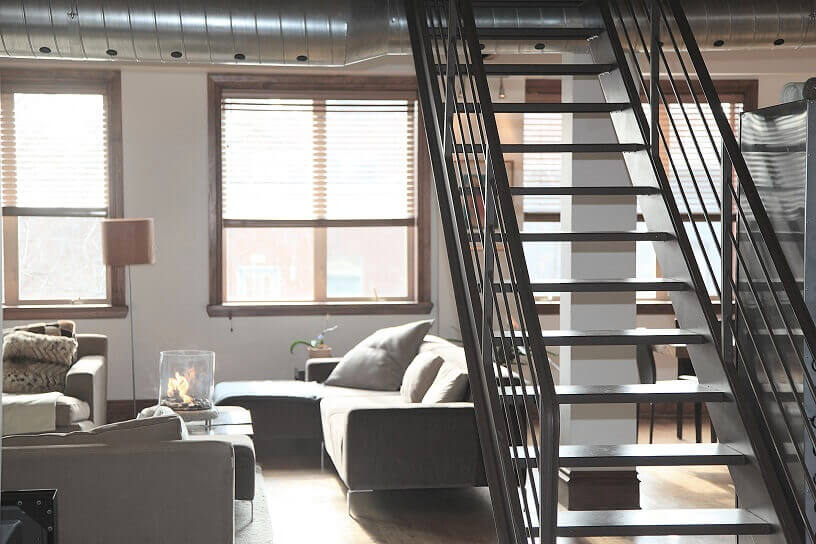 Trust SafeStreets to Help Keep Your Family Safe with Professional Smoke Alarm Installation
It can be difficult to determine where exactly to place your smoke detectors to fit your home needs. Fortunately, there's help available through the professional installation services offered by SafeStreets. SafeStreets is one of the nation's oldest and largest ADT Authorized Providers in the United States. With the amount of experience under our belt, it's no wonder customers rate us at a 4.9 out of 5 stars on Trustpilot.
We have a network of 300 Security Smart Pro technicians who provide stellar customer service and same-day installation for your ADT-monitored smoke detectors. Customers love our technicians' ability to answer questions, be attentive to their home and family's specific security needs, and their genuine caring attitude.
Instead of waiting hours for a security company to install your smoke detectors, SafeStreets provides a one-hour time frame for all customers. Looking for a complete protection package? With SafeStreets, all of our packages and plans come equipped with life safety equipment, such as our smoke detectors, life-saving 24/7 ADT monitoring, and maintenance and extended warranties. You never have to spend another night lying awake wondering if your New Orleans, LA home has the right technology to help protect your family from fires and other dangers.

We're Here for You
Schedule Smoke Detector Installation With SafeStreets
If your home's current smoke detector system is malfunctioning or you simply don't have one, don't risk a fire damaging your home. Help protect yourself, your family, and your assets with ADT-monitored smoke detectors from SafeStreets.
It's never a good idea to leave home protection and safety to the last minute. Every second without a SafeStreets' ADT-monitored smoke detector is a threat to your home and your family. Fortunately, SafeStreets offers installation services in 44 states including the District of Columbia. With our vast amount of experience, you'll get the best services available for your home and family. Call today to request a free quote.
Contact Us