St. Louis, MO Indoor Security Camera Installation
Security cameras come in many different forms, and properly installing them can help you provide your family with the protection it deserves. SafeStreets is one of the oldest ADT Authorized Providers in the country, and we have a tremendous amount of experience in the industry. 
Call for a Free Quote
HOME SECURITY
Indoor Security Cameras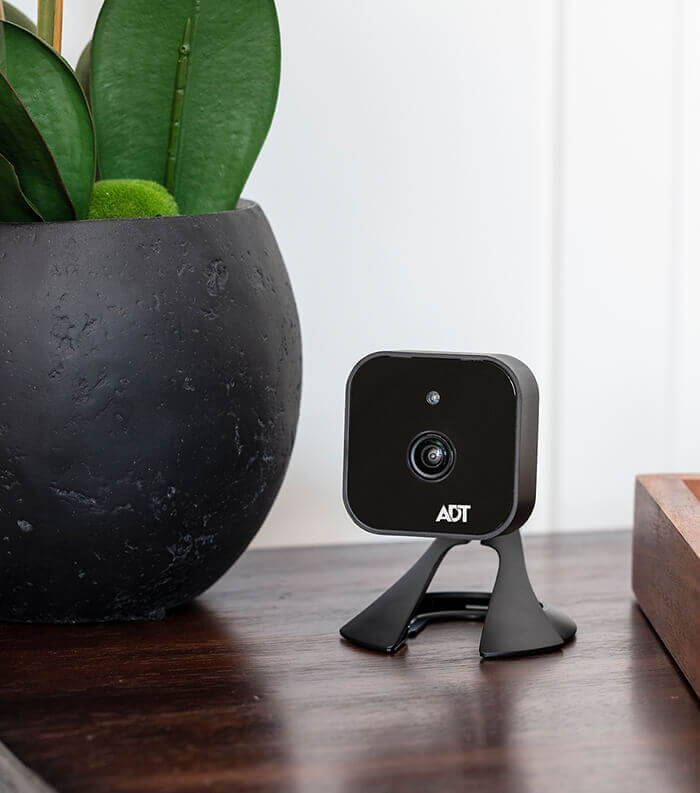 Where Should You Place Indoor Security Cameras?
If you want to get the most out of your indoor security cameras, you need to put them in the right locations. A few important locations for you to position your indoor security cameras include:
Stairs:

You need to make sure you position security cameras near stairs. A lot of people take advantage of blind spots located near the staircase, so it is better to deal with this problem by putting a security camera right on top of it.

Hallways:

Hallways are long and narrow. It can be difficult for you to see everything going on in the hallway unless you have a security camera right on top of it. Our team will make sure there are no blind spots in your hallways.

Common Areas: Common areas are prime locations for security cameras. A lot of your most valuable items are located in common areas, and you need to make sure you cover them with security cameras. Furthermore, you have a lot of windows and doors in these areas, and you need to make sure they are monitored appropriately.
These are just a few of the many locations where you need to position your security cameras if you want to help adequately protect your St. Louis, MO home from burglars.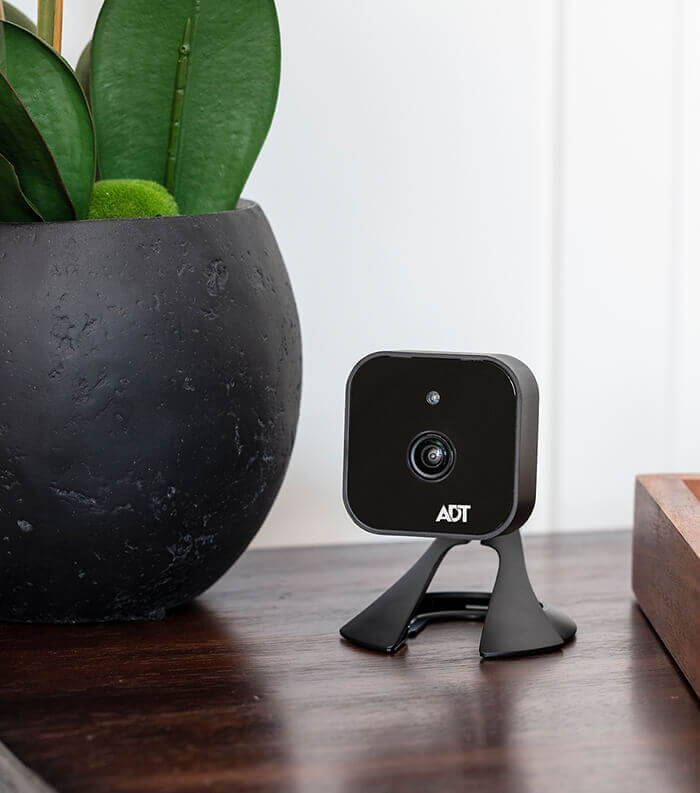 Watch Your Cameras from Virtually Anywhere
A major advantage of installing indoor security cameras is that you can watch them from virtually anywhere. With indoor security cameras from SafeStreets, you can stream live footage using the ADT Control app. That way, if you receive an alert letting you know that your security cameras are picking up something unusual, you can immediately open your phone to see what is going on.
If you contact us to install indoor security cameras, we will help make sure they are working perfectly before we leave. This includes your ability to pull up footage from your security cameras on your phone. Rely on us to help you maximize the functionality of your security cameras.
SafeStreets: Working To Make Your Community a Safer Place To Live
Investing in the right security system is crucial in the overall protection of your home and family. At SafeStreets, we believe that this includes indoor security cameras.
One of the reasons why so many people in the St. Louis area have trusted us to help them is because we have an unparalleled level of experience. We started out with a simple mission to always put the needs of our clients first. Because of our dedication to our customers, we have rapidly become one of the most trusted names in the industry.
Today, we have expanded into 44 states. We are confident that we can help you protect your home and your family as well. Even though we have grown significantly, our dedication to our clients has never wavered. We believe that this is reflected in the job we do every day. Take a look at our reviews, and trust us to help you protect your family from harm.

We're Here for You
Contact SafeStreets for Indoor Security Camera Installation in St. Louis, MO
If you want to get the best indoor security cameras for your St. Louis home, it would be our pleasure to help you. At SafeStreets, we work hard to stay on top of the latest products and services with ADT 24/7 monitoring because we believe this puts us in the best position possible to help you.
To maximize the coverage and effectiveness of your indoor security cameras, trust the SafeStreets team to help you. Contact us today to schedule your installation appointment.
Contact Us