St. Louis, MO Smart Light Installation
As an industry leader and an ADT Authorized Provider, SafeStreets takes your home's security seriously. We can help you take your home automation and security to the next level with our smart lights. Not only are our Z-wave LED light bulbs energy efficient; they are also an important part of your comprehensive home protection plan. When partnered with our smart switches, you can control the lights and appliances in your home even when you're not there.
Call for a Free Quote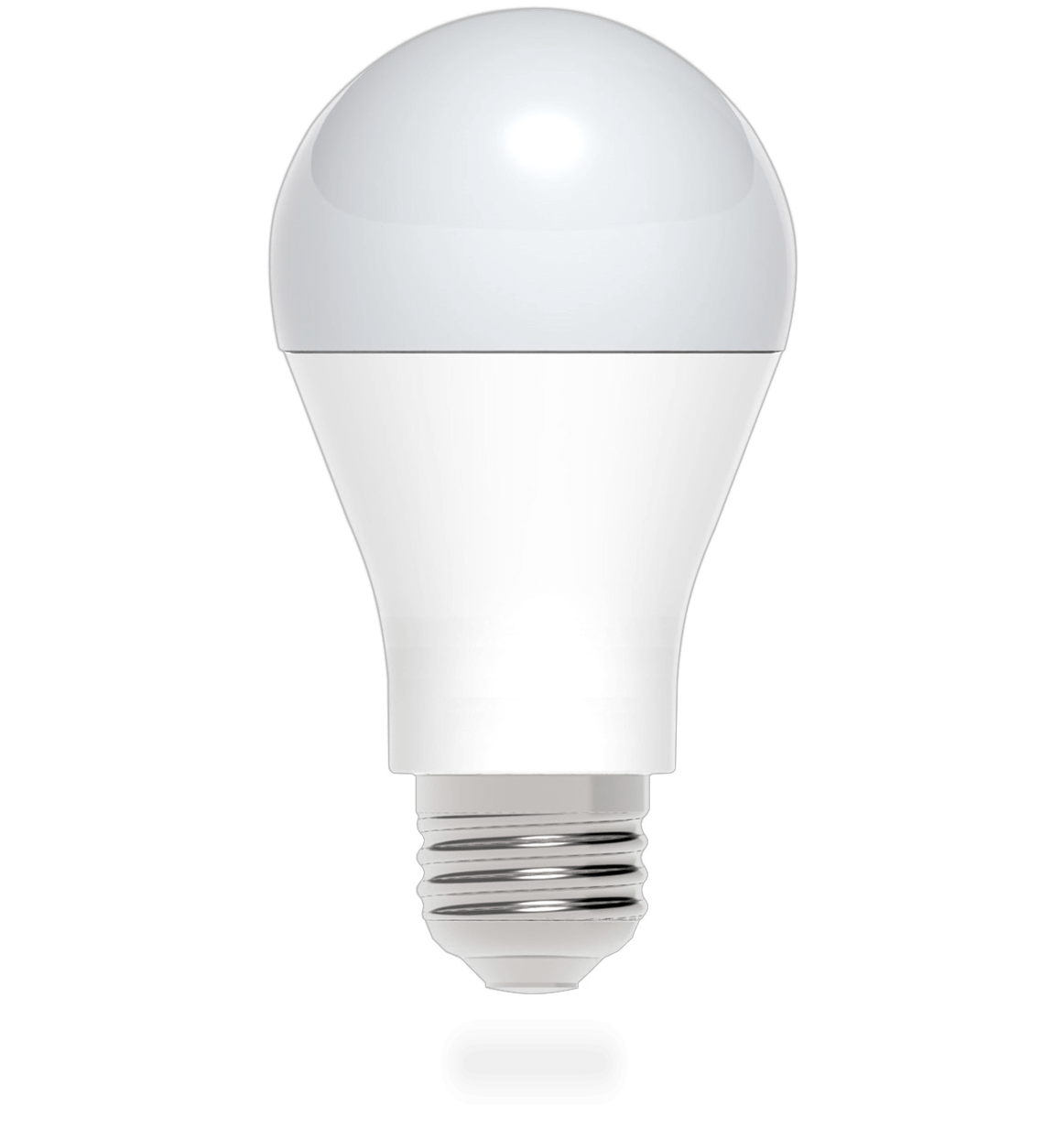 HOME SECURITY
Smart Lights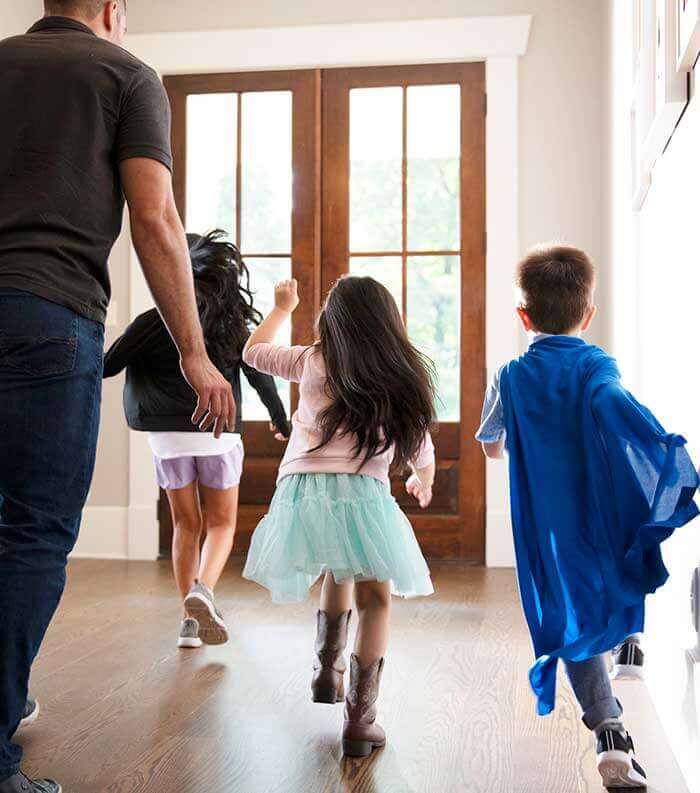 What Are Smart Switches?
SafeStreets' smart switches help you control and monitor your home's small appliances and lighting remotely. While smart lights allow you to control when and how your lights turn on and off, smart switches take it one step further.
By replacing your traditional wall switches with smart switches, you can turn lights on and off or dim them, even when you're away. This helps to make your home look occupied, so opportunistic would-be criminals won't suspect you're not home.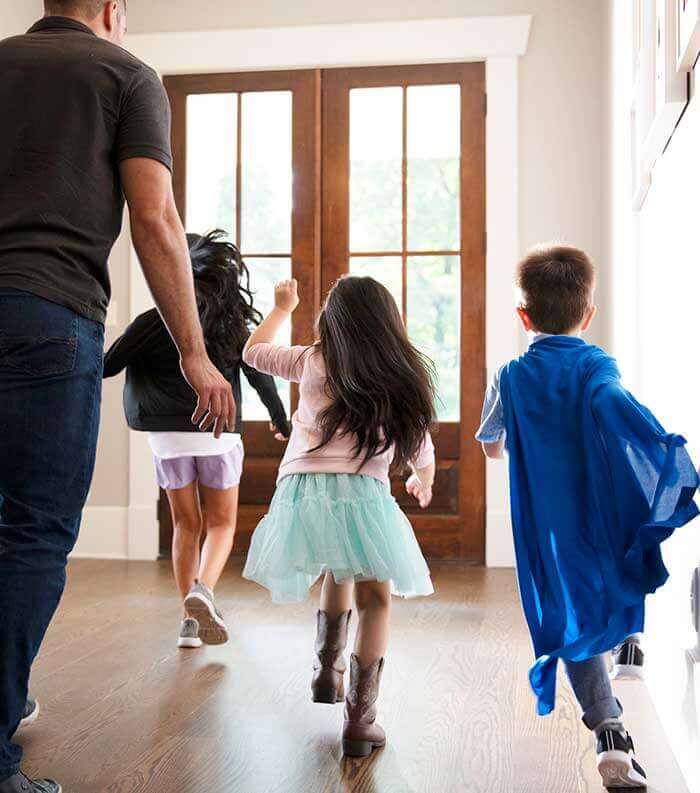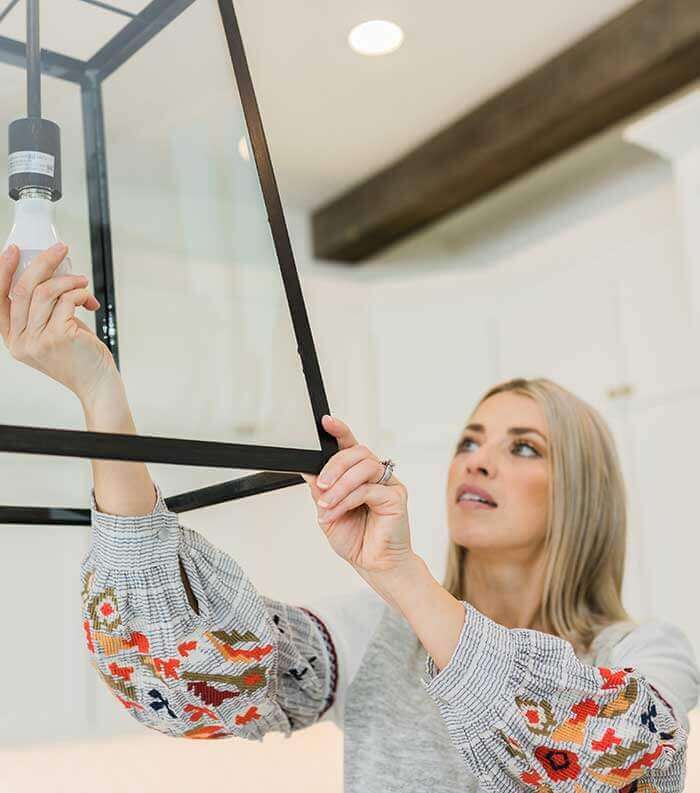 Additional Features for Smart Light Bulbs
Our smart light bulbs have an impressive number of built-in features that make them easy to use and help them to seamlessly integrate into your home ecosystem. Here are just a few of them:
Two-Way Controls
Smart light bulbs use two-way communication to relay commands and make sure the lights in your home remain reliable, and in working order.
Schedule Timed Events
Set your lights to go on and off at different times of the day to make it look like your home is occupied. Program your lights to dim on schedule, even if the lighting fixture or lamp doesn't have a dimmer.
Highly Compatible
Our smart light bulbs work with all standard light fixtures. If it works with a traditional light bulb, it will work with a smart light bulb. It's as simple as that.
Simple Installation
All it takes to get your smart light bulb working is to screw it into the lamp or lighting fixture of your choice. No complicated installation; no additional steps. Once it's in, it's ready to use.
Create Automations
You can set up your smart lights to sync with your security system or fire alarm. Set them to turn on if either is triggered to further ensure your safety.
ADT Monitoring Packages and Plans
SafeStreets offers a variety of plans and packages to meet your budget and to help make sure your home is safe and protected. No matter the plan you choose, we're committed to helping you and yours stay as safe as possible.
Because we know one size does not fit all, we'll work with you to customize a smart home security package that makes sense for your individualized needs. Pick and choose from various devices to help protect and automate your home, and then select a monitoring plan that will give you the protection and peace of mind you need.
As a starting point, check out our
packages and plans
to see what best suits your home security requirements. From there, our trained professionals will help you put together a system that will optimize your home's security.

We're Here for You
Schedule Smart Light Installation With SafeStreets
SafeStreets helps make protecting your home easier than ever. To schedule an ADT-monitored smart light installation, contact us today. We're ready and waiting to help you take your home security and automation to the next level. We'll work with you to help you choose the right devices, set up a timely and convenient installation, and get your home fitted with cutting-edge, user-friendly, and reliable security implements.
Contact Us