St. Louis, MO Smart Plug Installation
Whether you're looking to turn your home into a fully integrated smart home, or hoping to enhance your home security plan, SafeStreets can help. Our expertly trained professionals can equip your home with smart plugs from SafeStreets and help you level up with user-friendly, fully integrated plugs that will bring your home into the future.
Call for a Free Quote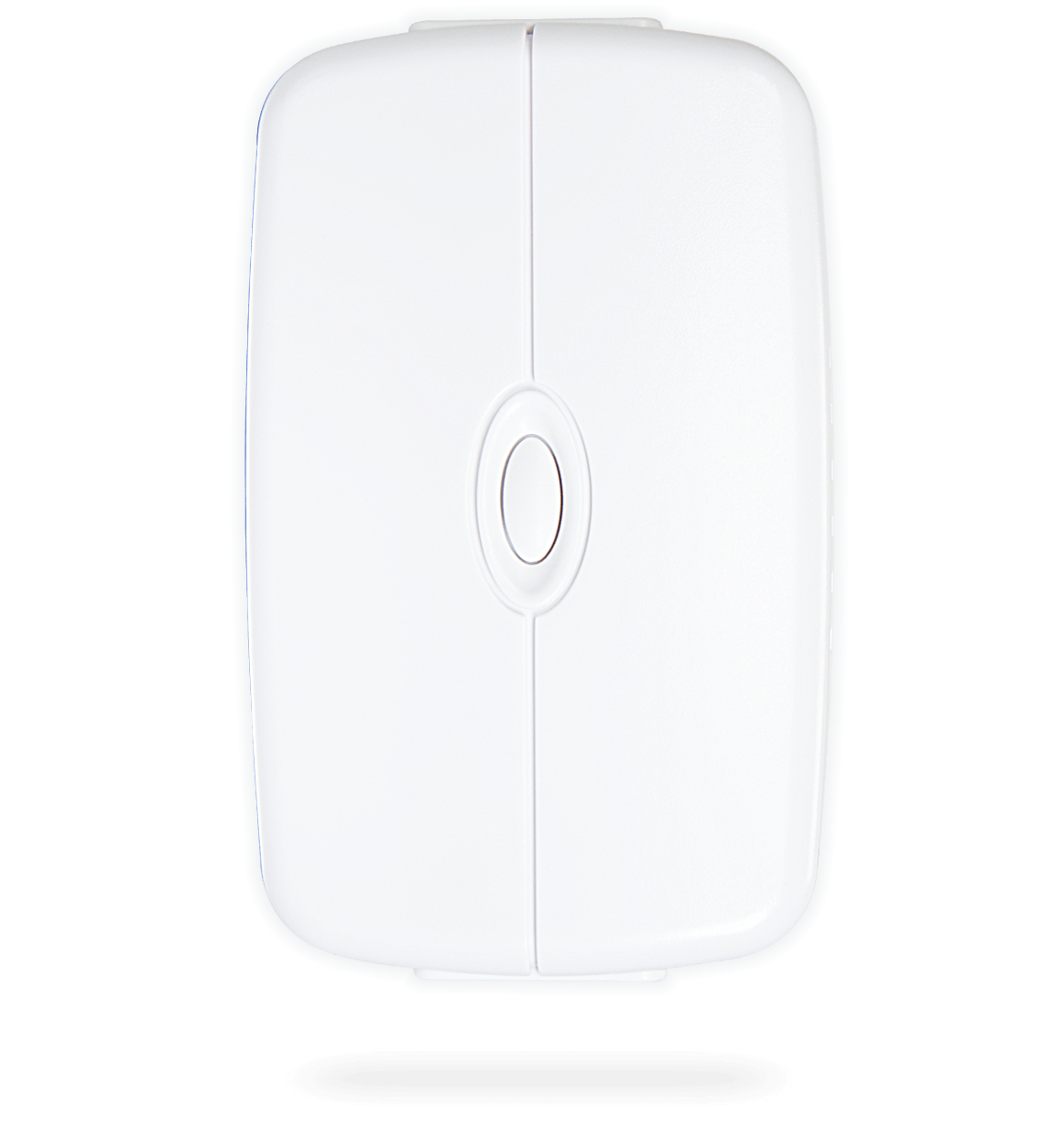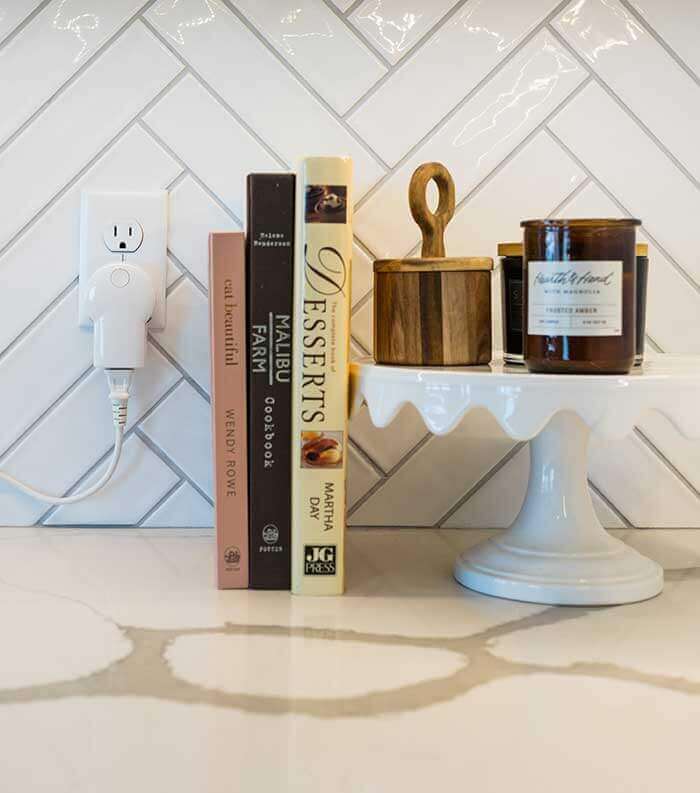 How Do Smart Plugs Work?
Installing smart plugs is a quick and easy way to fully integrate your appliances into your smart home ecosystem. Just plug your lamp, coffee maker, or other small appliance into our smart plug, and then plug the smart plug into the wall.
Once installed, you can turn your appliances on and off using a virtual assistant or smartphone app, or even the sound of your voice. Put lamps on a timer schedule or use the app to make sure you turned off the coffee machine before rushing out the door. Our mobile app makes it amazingly straightforward to monitor your devices remotely and ensure everything stays in working order. Controlling your household appliances has never been easier than it is with our smart plugs.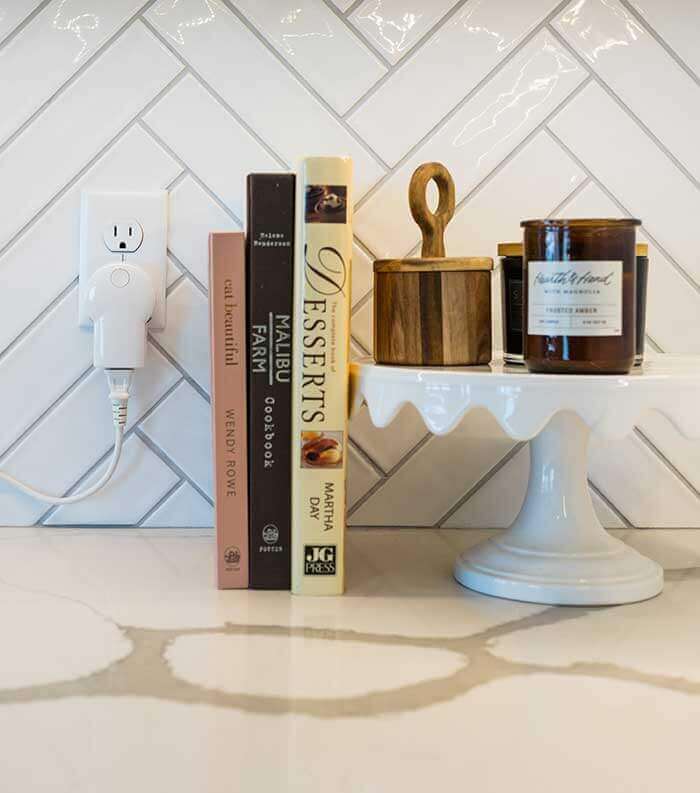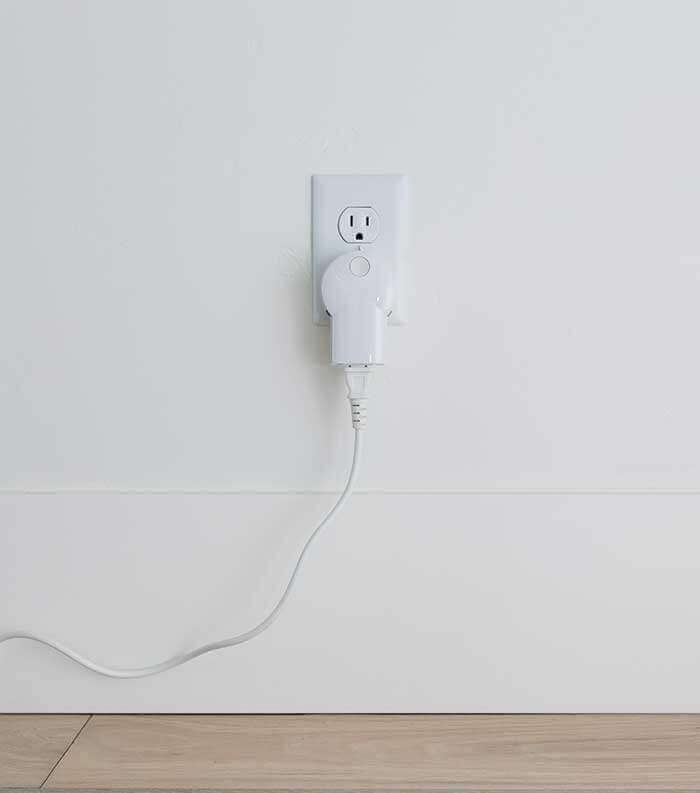 Additional Features Offered With Smart Plugs From SafeStreets
Our comprehensive offering of intuitive features is one of the reasons SafeStreets remains industry leaders in home security and automation. Our smart plugs come with a variety of value-adding features that are designed to provide you with a stress free and satisfying user experience, such as:
Highly Compatible
Our smart plugs work with most light bulbs, including LED, CFL, halogen, and incandescent bulbs. They're also compatible with all standard small household appliances.
Professional Installation
Our trained professionals will install everything you need, including switches, plugs, and lightbulbs, and they won't leave until they've ensured everything is in working order.
Space-Efficient Design
Our streamlined design means our plugs won't cover an entire outlet. You can plug a smart plug into a top outlet and still have enough space to utilize the bottom outlet.
Two-Way Communication
Our smart plugs are equipped with two-way communication, which means they can relay commands and make sure your plugs and appliances remain connected and functional.
Schedule Timed Events
Put your lights and appliances on a timed schedule so they turn on and off at the same time every day, whether or not you're home.

Reach Out to SafeStreets for a Free Quote
SafeStreets values your satisfaction above all else. That's why we're proud to offer complimentary quotes on all smart plug installations. Whether you're looking to automate one lamp, or a household full of devices, we can help. Our expert team members will assist you in determining how many plugs make sense for your home and where to use them. We'll deliver you a timely quote so you can rest assured that you've made the right decision for your budget.
Once you contact us to get a free quote, a SafeStreets specialist will be in touch promptly via phone or text to chat with you about their current offers. We pride ourselves on listening to our customers and working with you to provide a package that will meet your personalized needs. Let us help you take your home automation to the next level.

We're Here for You
Schedule Smart Plug Installation With SafeStreets
Reach out and contact us to schedule smart plug installation with SafeStreets today. In many areas, we can offer same-day installation so you won't be waiting around to receive your new devices. We'll work with you to set up a one-hour installation window at a time that works with your schedule. We're ready and waiting to help you elevate your home automation game!
Contact Us