St. Louis, MO Smoke Detector Installation
One of the most important tools in helping to keep your household safe is a reliable smoke detector. In an emergency situation, every moment matters, and our line of smoke detectors can help ensure you're alerted immediately to the first sign of danger. SafeStreets is a leader within the industry and can provide you with expert installation of smoke detectors. Let us help you protect what you love most by installing new smoke detectors throughout your home.
Call for a Free Quote
HOME SECURITY
Smoke Detectors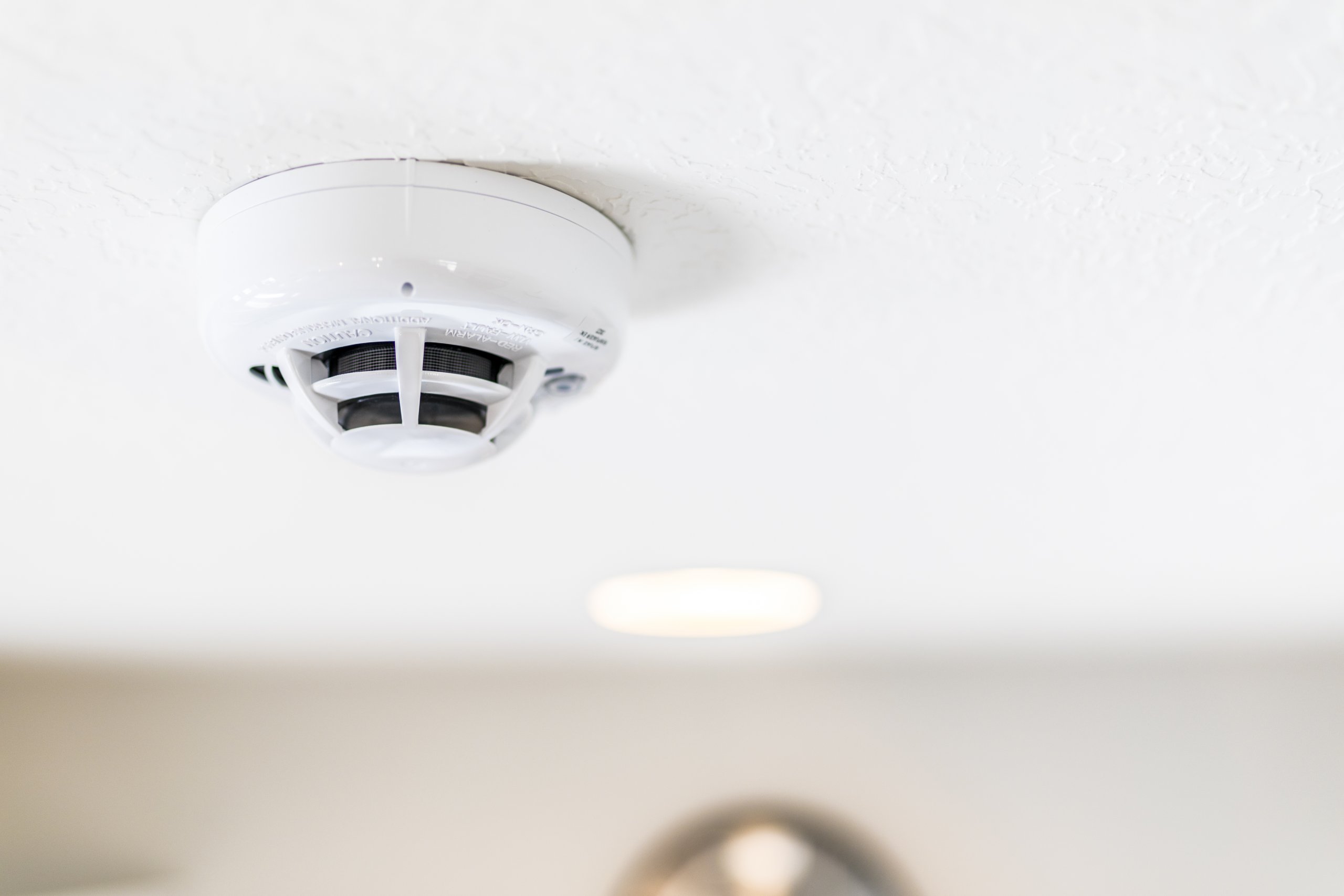 Features of SafeStreets' Installed Smoke Detectors
Our cutting-edge, top-of-the-line smoke detectors are designed with your safety in mind. That's why they're equipped with important features created to help keep you out of harm's way. Here are just a few things that set apart our ADT-monitored smoke detectors:
Rate-Of-Rise Detection
Our smoke detectors can detect a rapid increase in temperature, even without the presence of smoke. This could be a sign that there's a quick-spreading fire somewhere in your home. Early detection can help alert you to the problem and get you out safely. And in the case of a fire, every second counts.
Enhanced Default Detection
Our enhanced sensors can tell the difference between a false alarm and a real emergency. That means you're less likely to set off the smoke detectors when you accidentally burn that Sunday morning bacon, and more likely to be promptly alerted in the case of a real fire.
Monitored Fire Detection
Around-the-clock 24/7 ADT monitoring of heat and smoke detection helps protect your home and family, whether or not you're home. At the first sign of trouble, your smoke detector will alert you, and, when necessary, ADT will alert your local fire department.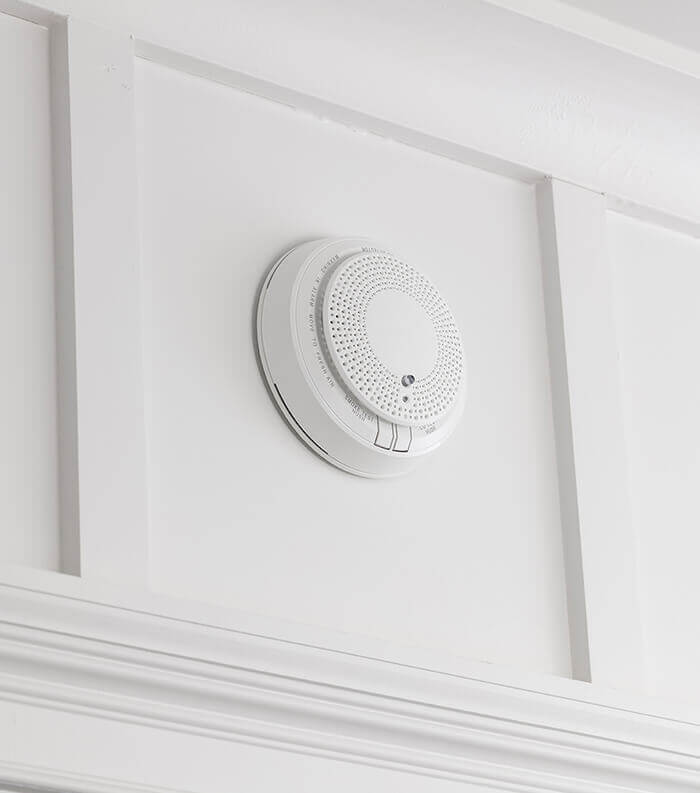 The Importance of Installing Smoke Detectors Throughout a Home
Working smoke alarms reduce the risk of dying in a fire by more than 50%, according to the National Fire Protection Association. The best way to help keep your loved ones safe from fire is to ensure reliable smoke detectors are installed in multiple locations throughout your home so they can alert you to the first hint of a fire.
Not only can prompt and reliable smoke detectors help save lives; they can also help save your property. You work hard to maintain your home and belongings, and smoke detectors are an essential tool in helping to keep them safe. Early fire detection means your fire department will be alerted quickly so it can get on the scene and extinguish any flames. The sooner this happens, the less damage and property loss your home is likely to suffer.
Monitor Your Smoke Detection from Virtually Anywhere
The ADT Control app helps you stay connected and in control during a fire emergency, even if you aren't home. A slate of integrated features combine to alert you at the first sign of a problem, grant access to first responders, and attempt to contain toxic smoke until they arrive. Here's how:
You can set up an alert on your mobile device so that you'll be notified the moment smoke or heat is detected in your home. If it's determined that your home is on fire, you can integrate SafeStreets' Smart Door Locks and use the ADT Control app to remotely unlock all exterior doors, giving the fire department easy and immediate access into your home, and saving precious seconds. In the event of a house fire, you can also remotely turn off the HVAC system in your home with a smart thermostat installed by SafeStreets. Stopping air circulation is an important step in slowing the spread of smoke and protecting your property and loved ones.

We're Here for You
Contact SafeStreets for Smoke Detector Installation in St. Louis, MO
Don't delay. Help make sure your home and loved ones are protected against fire by contacting SafeStreets today. Call today to get a free quote or discuss our various available smoke detectors and packages. Our priority is helping you and your family stay safe. Let us help by installing accurate, intuitive, and reliable ADT-monitored smoke detectors in your home.
Contact Us