St. Louis, MO Video Doorbell Camera Installation
Having a video doorbell is like having a second set of eyes on your home 24/7. SafeStreets offers expert installation of ADT-monitored doorbell cameras, so you never have to wonder what's going on outside your home, whether you're in bed, or across the globe. Our team members work with you to ensure prompt, thorough, and hassle-free installation so we can upgrade your home security system, and you can get back to living your life.
Call for a Free Quote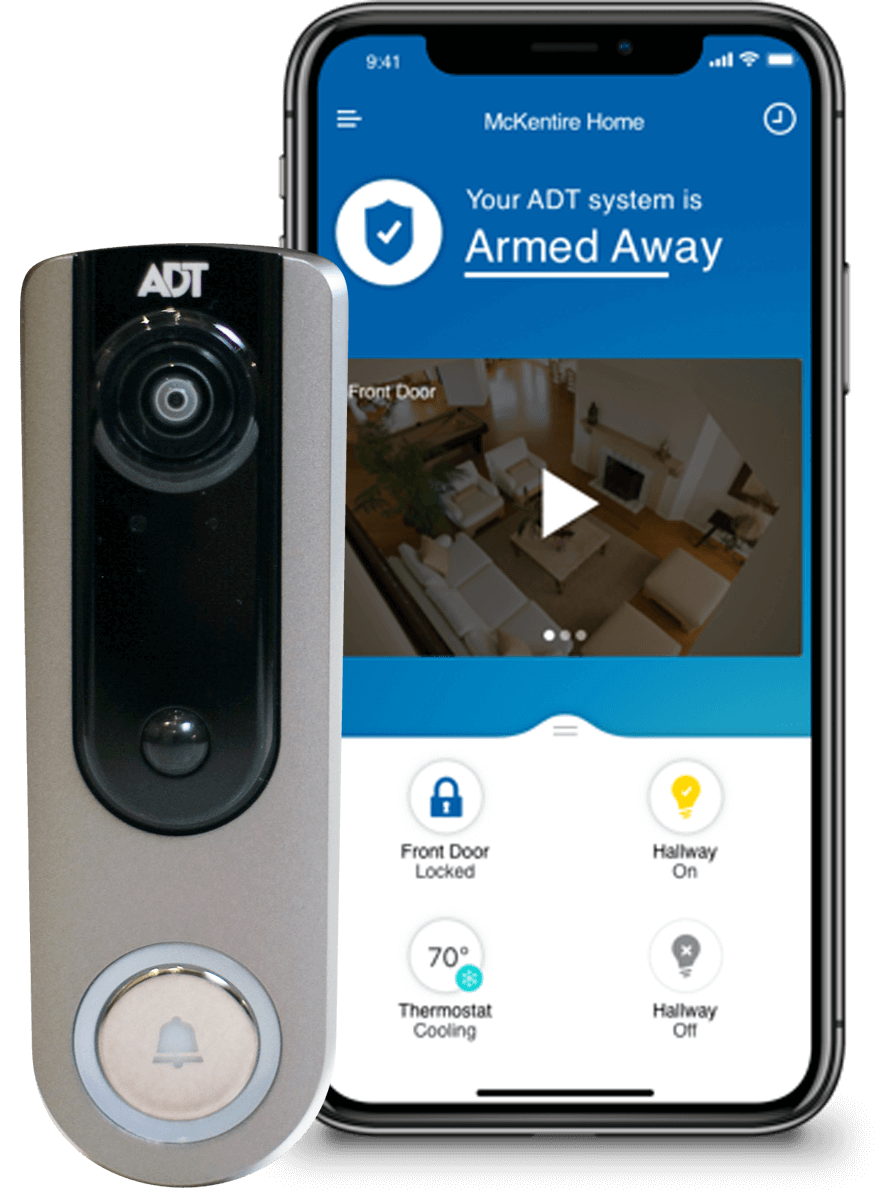 HOME SECURITY
Video Doorbells
The Benefits of Installing Video Doorbell Cameras from SafeStreets
Video doorbell cameras help you keep an eye on all of the comings and goings at your home, even when you aren't there. Using our video doorbell cameras, you can monitor activity, talk to visitors, and keep tabs on where your family members are. Here's how:
Live Video Footage
Be alerted whenever your doorbell rings or motion is detected in front of your door. Access crystal-clear video footage with de-warping technology so you don't need to guess what's going on outside your door.
Motion-Triggered Smartphone Alert
Even if you aren't at home to greet your kids after school or when they return from an activity, you can make sure they've made it home safely. A motion-triggered smartphone alert can let you know they've arrived and see that they've entered the house without issue.
Two-Way Communication
Whether you're inside your home, or somewhere else altogether, our video doorbell cameras let you see who is on the other side of the door before you open it. You can even talk with the person on your doorstep to see what they want or give instructions such as where to leave a package.
Additional Features for Video Doorbell Cameras
Our state-of-the-art video doorbell cameras employ a wide variety of features designed with convenience and safety in mind. Together, they ensure a stress-free user experience without compromising your safety and security. Video doorbell cameras can help you stay safe with features like:
Wide View Angle
An 80-degree diagonal wide-angle view allows you to see the bigger picture of what's going on outside your home. Capture views of your walkway, yard, and property so you aren't left wondering what's happening just beyond your door.
Weather-Proof
Our durable video doorbell cameras are designed to withstand snow, rain, wind, and extreme temperatures so you never have to worry about your camera falling prey to the elements.
Night Is No Problem
Infrared night vision ensures that even under the darkness of night, you can still get a clear picture of who's at your door.
Wireless Connectivity
Your video doorbell camera uses its built-in Wi-Fi connection to stay linked into your home network. Using your mobile app, you can access your doorbell videos from virtually anywhere.
Wide Compatibility
Our video doorbell cameras are compatible with other home automation and security products, making them a key piece of your home security plan.
Multiple Mounting Options
With a variety of sturdy and reliable ways to mount your video doorbell camera, it's easy to find an option that works best for your home.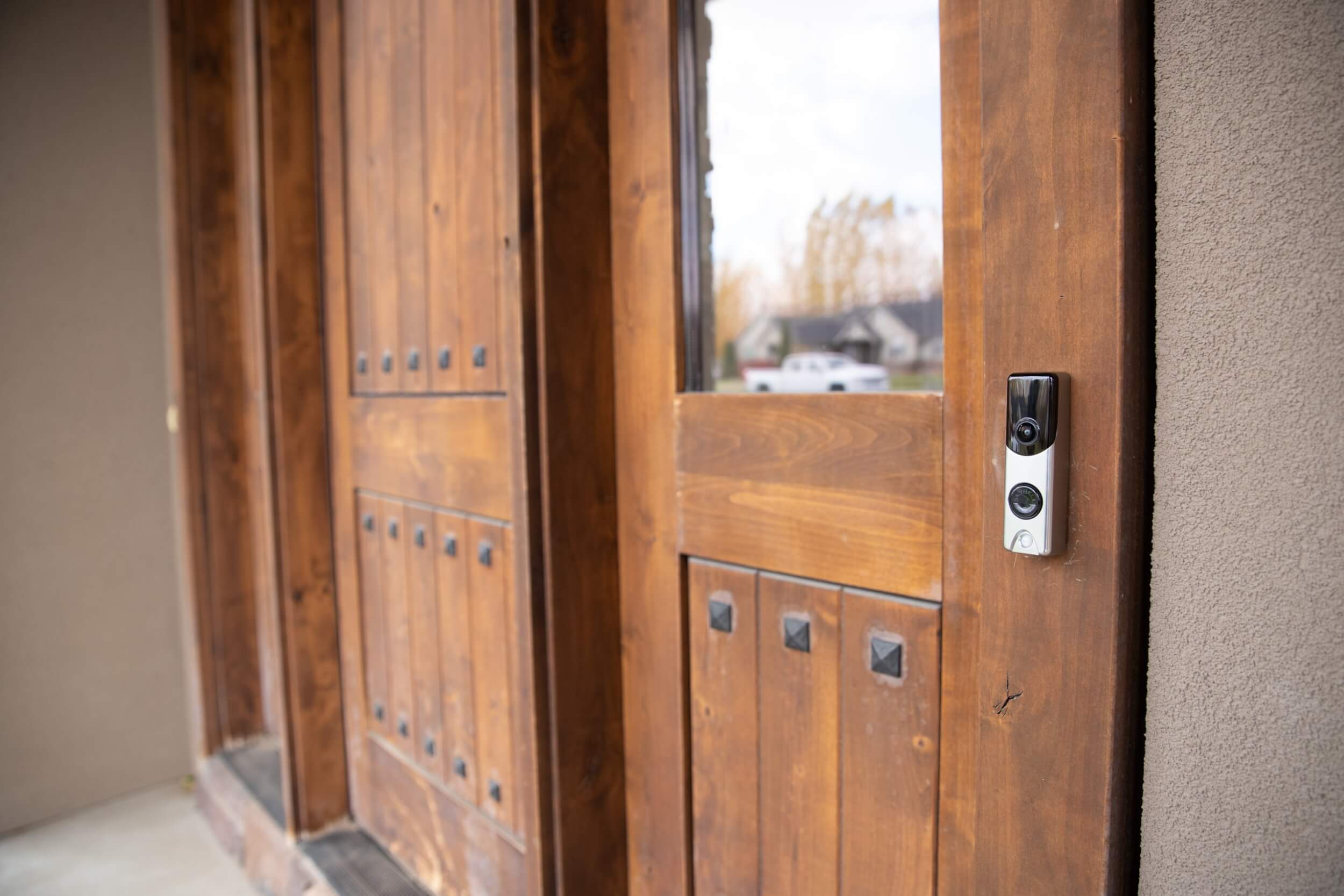 Proud to Serve Customers Around the Country
SafeStreets operates in 44 states and the District of Columbia, and our service areas cover over 90% of the U.S. population. That means we've done this enough to work out the kinks and provide you with the best possible products.
As an ADT Authorized Provider, we provide only the most reliable service and pride ourselves on our stellar reputation. We aim to not only help keep you and your home safe, but also to welcome you into the SafeStreets family by delivering top-notch products, quick installation, and unmatched customer service, whether you're located in a major city or a rural town. Putting our customers first is what consistently puts us at the top of our field. We succeed because we give our all to help you succeed.

We're Here for You
Schedule Video Doorbell Camera Installation with SafeStreets
Our SafeStreets trained installation professionals are ready and waiting to help you take your home security system to the next level with video doorbell cameras. Contact us today to learn more, select a model, or schedule installation. We can be at your home installing your new cameras as early as today!
Contact Us