Nashville, TN Smart Door Lock Installation
Oh no, you left your keys in a different bag and you're locked out of your house. If you have a smart door lock, though, you don't need a key. You can simply use the keypad on the lock to type in your personal code to gain access to the house. This innovative technology is great especially for children who often forget where they place their keys, but can remember numbers easily. 
We are SafeStreets, and we are proud to be an ADT Authorized Provider. Let us help secure your home with a smart door lock. Learn more about the benefits of installing a smart door lock on your home, and be sure to reach out to us to learn more about how we can help you complete your home security system. 
Call for Free Quote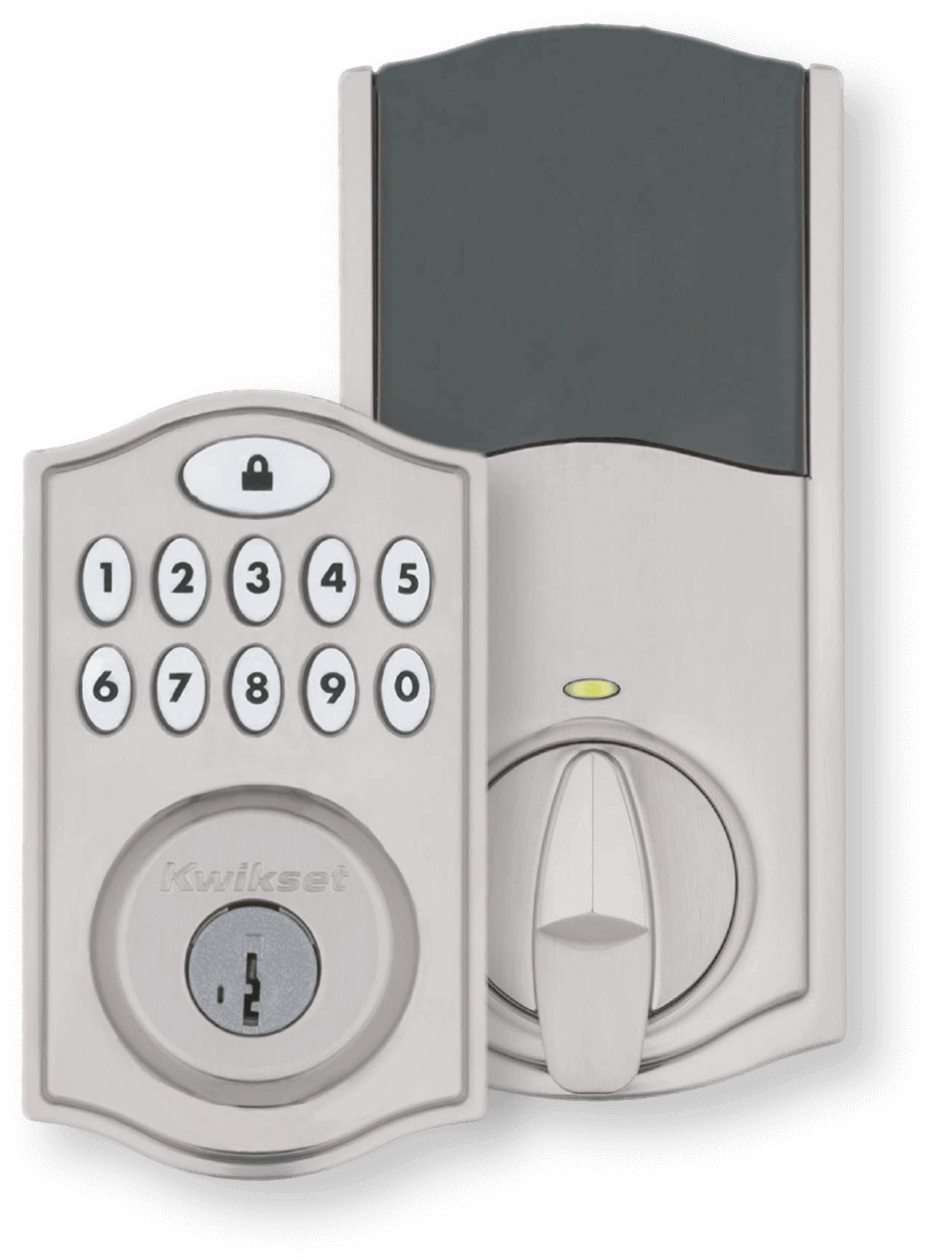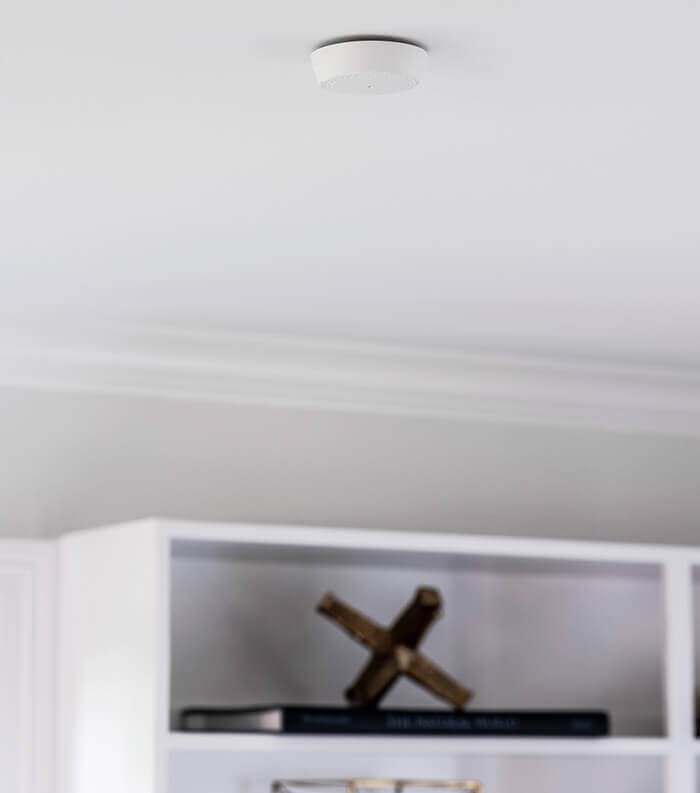 How Do Smart Door Locks Work?
Even though smart door locks work in a number of ways, most of them give you an innovative, advanced alternative to a traditional key. For example, you might be interested in a smart door lock that lets you use a keypad combination to unlock the door electronically. Or, you might even be interested in a smart door lock that allows you to control your lock using a fingerprint scanner.
If you decide to go with an ADT-monitored smart door lock, you can also take advantage of Z-Wave technology. That way, you can connect your smart door lock to your smart devices in a matter of seconds. This gives you the ability to control your smart door lock from virtually anywhere using the ADT-monitored mobile app with 24/7 ADT monitoring. That way, you can unlock the door for a friend, family member, or child who may have arrived at home.
Of course, these are just a few of the many examples of how you can use smart door locks for your home. It is important for you to work with a team or company who has intimate familiarity with the advanced ADT-monitored products. SafeStreets is the largest Authorized ADT Provider in the country. Count on a member of our team to work with you to help find the right smart door lock for your home.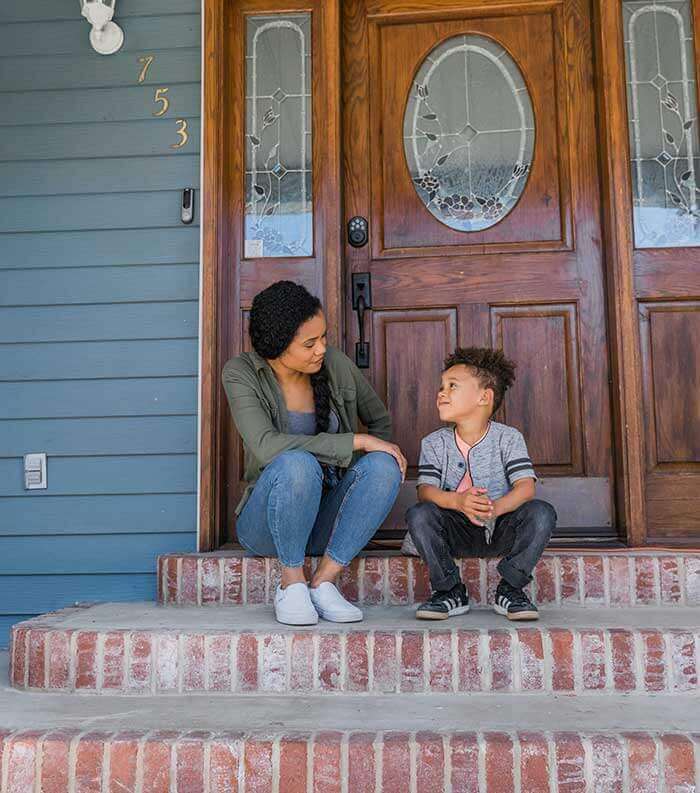 Installation from Experienced Professionals
Even though there are plenty of advanced smart door locks available, it is important for you to make sure you know exactly how they work. That is what you will get if you decide to work with experienced professionals at SafeStreets who can install your smart door lock for you.
At SafeStreets, we are a reputable company that works hard to make sure all of our customers are satisfied with our work. We pride ourselves on transparency. You will always know exactly how much it will cost before you decide to partner with us, and you will never be surprised by any unexpected expenses.
Our team is always available to leverage their expertise to help you get the most out of your smart door lock. We also take the time to answer any questions and concerns you might have. We understand that nothing is more important to you than the safety and security of your family. Our team is dedicated to helping make sure you understand how our products work before we leave. We'll take the time to answer any and all questions you may have. Trust the team at SafeStreets to install a variety of ADT-monitored security technology in your Nashville home.

Free Quotes from SafeStreets
Even though there are countless reasons why so many people in the Nashville area have trusted us to help them secure their homes, one of the biggest reasons why you should work with us is that we always provide free quotes before we start.
We understand that you are operating on a budget. We never want you to be blindsided by any bill from us. Before we get started, we will give you a comprehensive quote that includes not only the price of the lock but also the installation price. That way, you can prepare accordingly.
When it is time for your installation appointment, we will also give you a one-hour window. We do not want you to waste your entire day sitting around waiting for a member of our team to show up. We will let you know exactly when we will arrive at your house to complete your installation. Our reliability has made us one of the most trusted names in the industry. 

We're Here for You
Schedule Smart Door Lock Installation With SafeStreets
If you are ready to help secure your property, then count on the team from SafeStreets to help you. We are honored to be an ADT authorized provider, and we can help secure homes in 44 states. We now cover the overwhelming majority of the population in the country, and we are confident that we can help you protect your Nashville home as well. A member of our team would be glad to help you find the perfect smart door lock for your property.
If you are ready to give your family the safety and security they deserve, give us a call to speak to a member of our team, and schedule your smart door lock installation today.
Contact Us