About Us
One of ADT's oldest, largest, and most experienced Authorized Dealers, SafeStreets knows a thing or two about home security. SafeStreets commits to bringing high-tech security to the place it matters the most – your home. Not only do we dedicate our lives to installing customized home security packages across the United States and the District of Columbia, but we make sure that your experience is everything you need it to be and more. Let our team of home safety and security professionals help you protect your family's home. Get in touch with ADT Authorized Provider, SafeStreets, today.
Call for a free Quote

SafeStreets
Our Story
Since the beginning, SafeStreets has been working as an ADT Authorized Provider selling and installing ADT-monitored home security systems. Our ownership group and senior managers have extensive industry experience and knowledge. Our team operates in 44 states, the District of Columbia, and has a network of nearly 300 trained Installation Consultants. Our footprint across America provides professional installation and service to every one of our customers. In fact, with our footprint, we cover over 90% of the U.S. population.
Along with our comprehensive services, we also offer same-day installation in most locations. If you are tired of four-hour windows and waiting for your service provider to arrive, experience something new with SafeStreets. Our professionals provide you with a precise, one-hour window for a more-convenient home security installation experience. Actually, nearly 99% of our installation consultants are at their first appointments within a one-hour installation window. Working together, you will also learn how to operate your new security system with our in-depth training.
"We exist to enhance the quality of life of people everywhere through protecting what they value most.

Our Mission Statement
SafeStreets
Ownership Team
Kevin Gaylord
Chief Executive Officer
Kevin joined SafeStreets through the merger of Gaylord Security Systems, ASC Security, and SafeStreetsUSA in 2016. Kevin served as President & CEO of Gaylord Security Systems from its inception in 1995. In 20 years Gaylord Security grew into a large regional provider & Top 5 Authorized ADT Dealership. Prior to founding Gaylord Security Kevin was a Regional Manager for Westinghouse Security overseeing both sales and installations. Kevin is a graduate of Washington State University.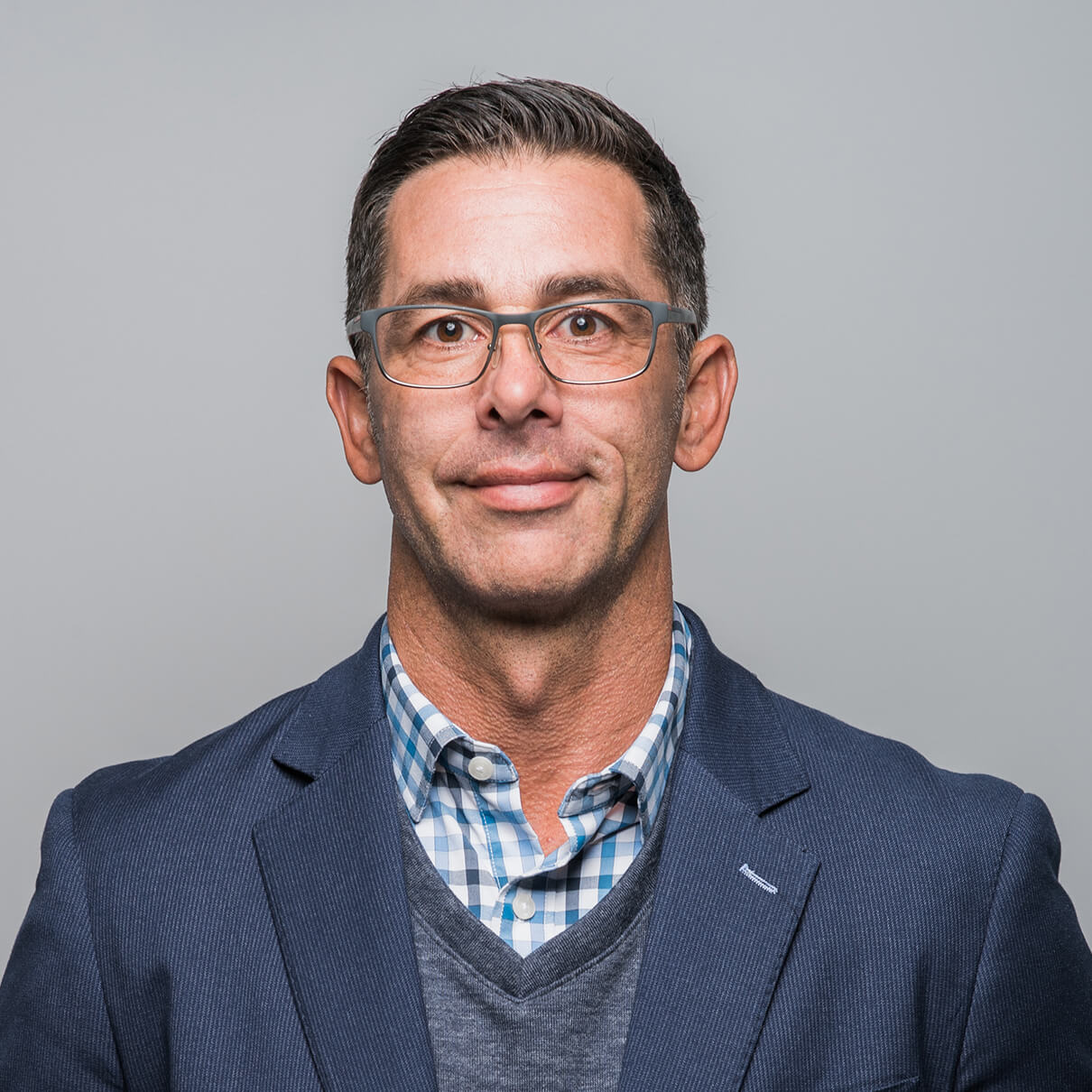 Curtiss Weinstein
President
Curtiss joined SafeStreets in 2015. He began his career as an ADT Authorized Dealer in 1998 after serving in the USAF for 7 years. He ended his time in the USAF serving as a member of the Presidential Honor Guard stationed in Washington DC. As an ADT Dealer, his company quickly climbed the ranks and was consistently listed on the top 5 ADT Dealerships. After 13 years as a top ranked Dealer, Curtiss and his partners sold their company to ADT Security.
Jared Chappell
Chief Revenue Officer
Jared joined SafeStreets in 2018. At age 23 Jared started Homeland Protection and one year later merged with Steve Zolman at Pinnacle Security. Jared served as SVP of Sales and CEO, driving Pinnacle to significant growth. Pinnacle grew to become ADT's #1 Dealer. In 2008 Pinnacle became a fully integrated alarm company. By 2013 Pinnacle had secured over 500,000 homes and was purchased by Protection One. Jared served as President of Residential Sales and CRO of Brite Energy/Protection One for 3 years. Most recently Jared served as CEO of startup EVO Alarm, a Top 10 ADT Authorized Dealership.
Steve Zolman
Chief Sales Officer
Steve joined SafeStreets in 2018. In 1998 Steve founded Pinnacle Security and one year later merged with Jared Chappell at Homeland Protection. Steve served as President of Sales and was responsible for recruiting, training, and managing the sales team and production. Pinnacle quickly grew to become ADT's #1 Dealer. In 2008 Pinnacle became a fully integrated alarm company. By 2013 Pinnacle had secured over 500,000 homes and was purchased by Protection One. Steve served as President of Sales for 3 years. Most recently Steve served as CRO of startup EVO Alarm, a Top 10 ADT Authorized Dealership.
Paul Kroff
Chief Financial Officer
Paul joined SafeStreets in 2018. Paul brings a diverse background and perspective to SafeStreets and to the industry. Most recently Paul was the CFO startup Evo Alarm, a Top 10 ADT Authorized Dealership. Paul has a background in strategy consulting, finance, and investing. Prior to EVO Alarm, Paul had served as president, partner, and operator of various interests including real estate, health care, insurance, and investing. Paul received a Masters in Accounting from Brigham Young University and an MBA from Harvard Business School.

Mark Sessa
Chief Business Development Officer
Mark joined SafeStreets after the merger between SafeStreets, Gaylord, and his company ASC Security. ASC joined the ADT dealer program in October of 1998. He built a sales and installation organization based on providing excellence in customer service. At the time ASC merged they had consistently been a top 10 ADT Authorized Dealership.
SafeStreets
Advisory Committee

Todd Herman
Former CEO – Mr. Herman was also CEO of Eversafe Security Systems, Inc. – an authorized ADT dealer since 2000. Mr. Herman is a graduate of the Washington University of St. Louis where he received his Bachelor of Science in Business and also graduated cum laude from Seton Hall School of Law. Prior to his time at Eversafe and SafeStreets he was the Managing Director of Matrix Security Systems, LLC and President of United Security Systems, Inc.,

Michael Robson
Former SVP Sales – Michael has been in the security sales industry for over 25 years. First building Medallion Security, a security door and window manufacturer with revenues exceeding 16 million a year when it was sold in 1996. Michael went on to form First Detection Systems, an ADT Authorized Dealer for home and small business security which merged with SafeStreets in 2008.

Barry Simmons
Former President – Barry, A decorated police officer with a degree in Criminal Justice, he entered the private sector in 1981. In 1988 Barry started AlarmTeam with the help of some key individuals and over the twenty years built it into one of the nation's leading security companies. AlarmTeam, became an ADT Authorized Dealer in 1997, and partnered with Eversafe Security Systems in 2008 as the second largest producer of security systems in the nation which is now SafeStreetsUSA — proud to be the home to so many team members fulfilling their dreams
Customer Reviews
See what our customers are saying
Let's get started!
Get Your Free Quote Today