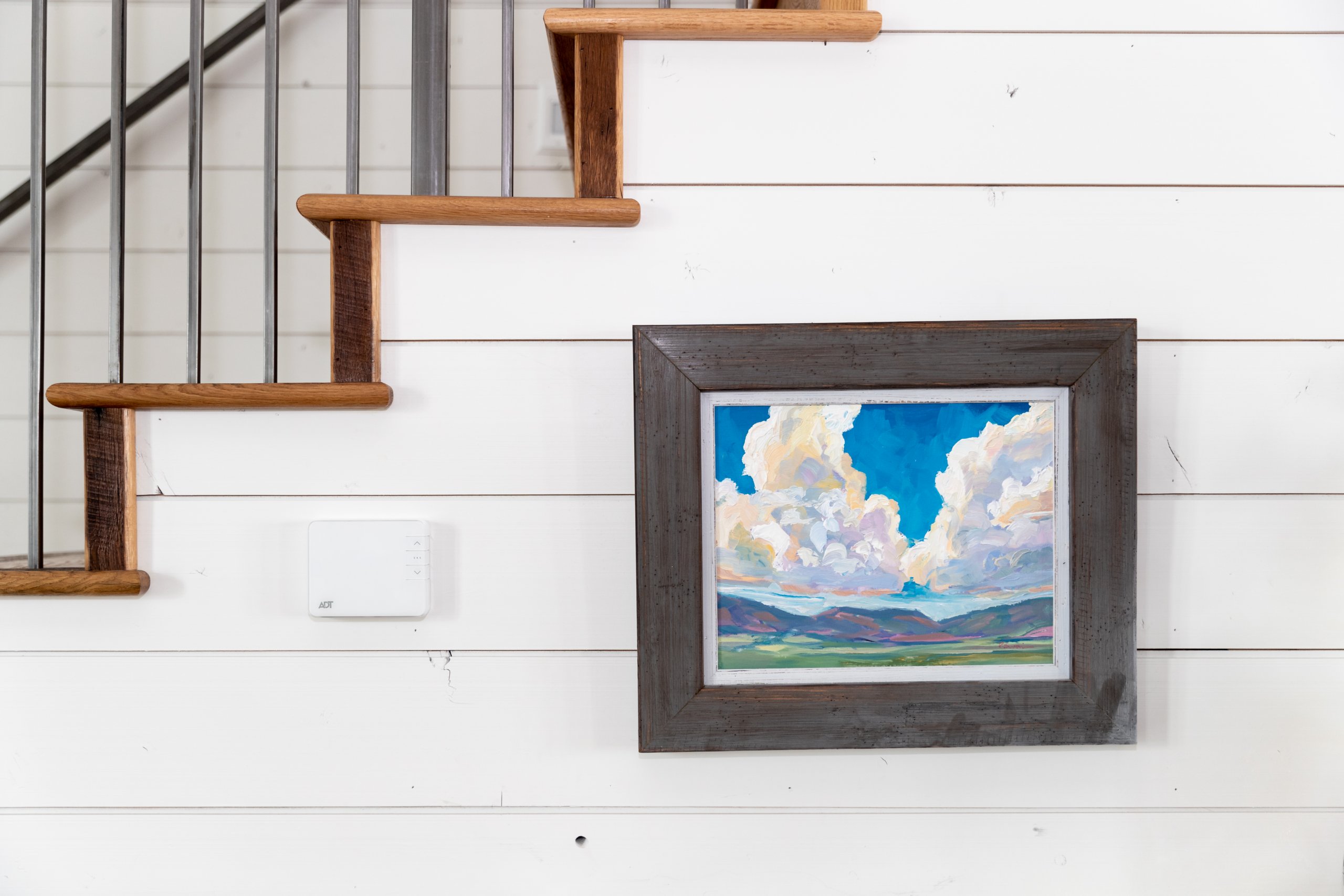 Finding a nice temperature is key when it comes to the comfort of your home. No one wants to be too hot or too cold, so what is the perfect temperature for your household? It depends on many factors, so even if you find the right house temperature you may still need to make some adjustments. Let's explore the different factors and discover the perfect solution to maintaining a comfortable temp for your home.
What Is A Normal House Temperature?
A normal house temp can depend on many factors. It depends on the outdoor climate and humidity. It depends on each individual room and how many appliances or windows. It can even depend on each person's personal preference! Here are a few, general house temperature guidelines:
For general comfort:

68-72 degrees

For energy savings:

68 degrees

For sleeping:

60-67 degrees
But what really determines a comfortable temperature? It turns out that there are many personal factors like our metabolism, body fat percentage, age, health condition, and other biological characteristics that can all affect how you feel warmth or cold in a room. This means one thing: one way of fussing with the thermostat may not work for everyone.
What Is An Unhealthy Room Temperature?
For babies, pets, and the elderly, or for those who suffer from respiratory, lung, or heart disease, anything below 68 degrees and anything above 74 degrees for a prolonged period of time can cause serious health concerns.
How Do I Check My Indoor Temperature?
The easiest and most practical way to check your indoor temperature is with an analog or digital thermometer. A thermometer is still a very reliable tool to measure room temperature. Place the thermometer as close to the center of the room as possible for the most accurate reading. 
Can A Smartphone Be Used As a Thermometer?
The short answer is no, smartphones cannot be used as room temperature thermometers. Smartphones have battery temperature sensors, but they do not have air temperature sensors. 
ADT Smart Thermostat
What is the most convenient option? As a homeowner, you can upgrade your old thermostat to an ADT Smart Thermostat. In this case, you often find the best possible cost savings and additional comfort in the temperature of your home. Set up a thermostat schedule that helps you save energy and lower your utility bills. Receive custom smart alerts whenever your home temperature is too hot or too cold. Control your smart thermostat from virtually anywhere using the app.
Stay Comfortable With SafeStreets
Most people want their house temperature to be comfortable. You may need to adjust your thermostat settings depending on the season, depending on if anyone is home, or depending on a variety of factors. To make sure your house is always comfortable, the most convenient option is home automation. ADT Smart Thermostats integrate with other parts of your home including your HVAC systems. Not only do these wifi thermostats allow you to schedule your settings, but they also integrate with the ADT mobile app for quick and easy changes on the go. Get in touch with a SafeStreets professional, and we will help you choose the right smart thermostat for your home. Our automation experts will also make sure your smart thermostat is installed correctly and working to your specifications. Get a free quote today!