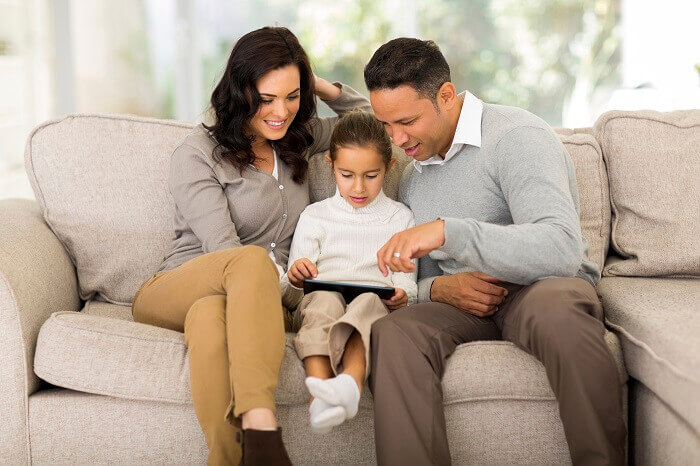 Are you shopping around for a home security system? If so, you'll likely discover the home security cameras are an integral part of that setup. Whether you're home or away, home security cameras can help you keep an eye on things—and keep your home secure.
If you're new to home security and not sure yet what to expect from home security cameras, below is some basic information.
Your security cameras work when you're home and when you're away
First off, your cameras are working for you whether you're home or not. Obviously, when you're away from home, you want to be able to keep an eye on things, right? If a repairman will be at your house, your kids are home alone, or Fido has been finding a way to escape, your home security cameras can help you keep tabs on all of these activities because you can access the video stream from your smartphone or computer (as long as you have an Internet connection).
When you are home, your home security cameras are still working for you, showing you who is knocking at the door, letting you make sure your elderly mother-in-law is still safely ensconced in the sitting room, knowing the kids are keeping out of trouble, and more.
You can store recorded video
What if you had a break in at your house? What if your fishbowl was on the floor every night when you got home from work? What if your kids did something particularly funny in front of the camera? Your home security cameras don't just do live streaming of what's happening in real time—they can record video too, for playback later.
That video clip might just be how the police identify your burglar. Or by watching it repeatedly, you might discover how the cat is getting up to that high shelf where the fishbowl sits. And as for funny kids? Who doesn't want to watch those hilarious antics over and over?
Videotaping can be triggered by motion detectors
Your cameras don't have to record video constantly. You can set them up to turn on and start recording when there is movement, using motion detectors. This is also useful for indoor cameras that need a light in order to show what is happening: A motion sensor can turn on the light for the camera.
Home security cameras come in different types
When you're choosing your home security system, you'll likely have several kinds of home security cameras to choose from, all with different benefits. Here's a quick rundown of some of the features you might want to have or at least be aware of:
Wireless security cameras can go anywhere because they are, well, wireless!
Dome security cameras can be mounted just about anywhere, and give you a 360 degree view.
Some cameras are better suited for indoors while others are better for outdoors because they work in low light—some even work in the dark.
Some have light sensors, and some have motion detection.
Your home security cameras can be WiFi protected so only you can access the videos.
Different kinds of mounts let you put cameras right where you need them, whether standing on a shelf, mounted to a wall or hanging from the ceiling.
That's your home security cameras 101 lesson! We hope you find it useful, and that you find the perfect home security system for you!