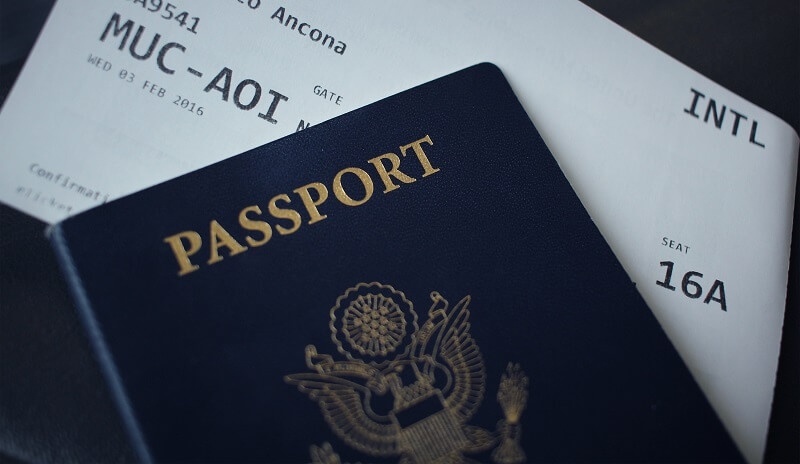 Do you have a passport? Having one is a good idea for U.S. citizens. It's identification, it's proof of citizenship, and it's necessary for traveling outside of the U.S. In some cases, however, it's not just necessary for international travel any longer. In nine states, a passport is now required to fly domestically, because the driver's licenses issued by those states are not compliant with TSA standards. And because the wait for a passport can be several weeks, it's probably a good idea to get one even if you're not planning on travelling abroad or you don't live in one of those nine states targeted by TSA.
Regardless of the reason for needing a passport, you need to keep it safe once you have it. Passports can be lost and they can be stolen to be sold on the black market. And if you're without a passport in a foreign country, you could be in a very bad way.
To practice passport safety, follow these six tips:
Photocopy your passport and keep the copy separate. That way if your passport is lost or stolen, you have the duplicate for proof of your identity and to speed up replacement. Better yet, make two copies. Keep one with your luggage and one with you—but separate from the original, as in keep it in a different bag or pouch. And to be extra careful, make a third copy to leave with someone back home.
Scan it as well for a digital version. This you can keep on your smart phone.
Keep your passport with you when traveling—and we mean close with you. Don't tuck it into a backpack or purse that's easily stolen, but carry it where a pickpocket can't get it, like in a money belt or a neck wallet that you wear under your shirt.
Regularly make sure you have it with you when traveling, but not in an obvious way. If you do lose it or it gets stolen, you want to know right away.
Don't hand it over to anyone else, not the hotel staff or tour guide. Keep it with you.
If you're going somewhere or doing something that makes hanging on to your passport impractical (like bungee jumping or scuba diving), lock it up in your absence.
Are you heading somewhere that requires a passport this summer? I am! And I am looking forward to the getaway! I have my passport and my neck wallet, but I will also be following my own advice and making copies both paper and digital, plus practicing diligence while out of the country. We will have some of our adult children traveling with us too for the first time internationally, and everyone will be getting these safety tips above as we practice what we preach. I hope you will as well, for passport peace of mind!