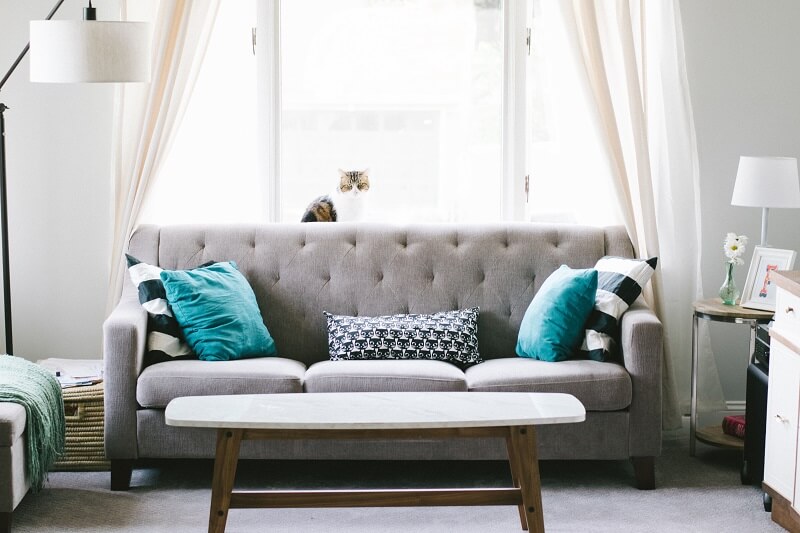 When leaving for vacation, we take all kinds of precautions. We hire a pet-sitter and have them bring in the mail every day. We pack a huge suitcase with enough clothing to survive the apocalypse. We make sure every door and window is locked and secure for the two weeks we spend getting away. All this effort for less than 4% of the year is great, but what about the other 96% of the time that we aren't traveling? Because burglaries don't just happen when you're clear across the world
Three out of every five home burglaries happen during the day while people are away at work or school. You probably won't think to take as many precautions before you go to work as you do before you go on a vacation. So here are three easy ways to make theft prevention part of your daily routine.
One, Don't Be a Show-Off
Now, this doesn't mean you should be ashamed of having nice things, only that while you are away from home, valuables should be stored and put away out of sight. While cleaning up any clutter, make sure that jewelry, cash and small electronics can't be seen from any windows. If you've recently made any large purchases, such as a new TV or gaming system, break down the cardboard boxes they came in before putting them out on the curb for recycling pick up–so no one sees the evidence.
Two, Knock Knock…Anyone Home?
Making it appear that someone is home is a great way to deter break-ins. Leaving lights on a timer not only fools potential burglars but also allows you to come home to a nicely lit environment. (And a home automation system makes this incredibly easy to do.) If you're out running errands and will be back in a few hours, you could leave the radio or the TV on for noise. If you have an extra car, consider parking it in the driveway instead of the garage for the day when you're gone, to trick any would-be burglars into thinking you're there.
Three, Invest in Home Security
There's no shame in getting some help from professionals! Only 17% of homes have a home security system, and yet 90% of convicted burglars say they would avoid a home with an obvious alarm system. Whether you're doing a quick grocery store run, heading to work for the whole day, or heading halfway across the world on vacation, you can have peace of mind that your home is safe with a professional home security system.
It may not be New Years, but it's never too late to make some changes to your routine. By incorporating just a few small habits into your morning before heading out the door or investing in a home security system, you can help keep your home safe and secure. And maybe with all the comfort you get from a burglar-free home, you can push through that work stress until it's time for your next vacation…