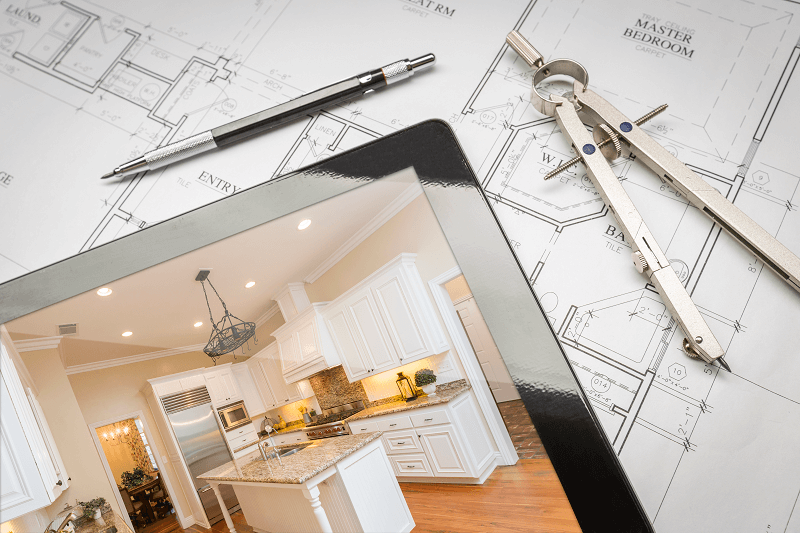 Spring and summer are popular times to take on home remodeling projects because the days are longer and the weather is generally better and more predictable. If you're one of those many Americans who will be taking on that kind of a project as weather warms up, keep these three home security and safety considerations top of mind as you plan your project.
One, consider the lighting
When you're planning your remodel, think about places outside where you will need lighting at night and during the shorter days of winter, especially around steps and other potential trip hazards. Also consider where you will need lighting to be a deterrent to burglars. The first will keep you and your family safer when you're outside at night, either coming home from a dinner out or taking garbage to the curbside. The latter will ensure you don't have handy shadows for burglars to use for cover when breaking into your home. Also take a look at your garage and any outbuildings to make sure your lighting is adding to the safety and security of your home.
Two, consider the blind spots
Speaking of shadows, make sure your remodel won't create any handy blind spots for burglars, like a wall that blocks the street view of a door or window that a burglar could use for entry. As we have said elsewhere (see 3# here), shrubs and bushes can provide this kind of cover and should be trimmed back or removed. The difference is, a shrub can be removed. Adding to your home and creating these kinds of safe havens for burglars means being stuck with that risk.
Three, consider the doors
If you'll be installing new doors, go for heavy-duty solid, fiberglass or metal doors that can't easily be broken into. Safety.com has seven tips for choosing doors that will be burglar deterrents, including making sure the doors are windowless and aren't located next to a window that could be broken to offer access to the door lock. Use heavy duty deadbolts for locks and make sure the doorjamb and frame are also strong enough to resist being forced open.
If you take these three considerations into account while doing your remodel, you will literally have security and safety "built in." And with a wireless home security system added after the remodel, you will have all the more protection…and peace of mind.