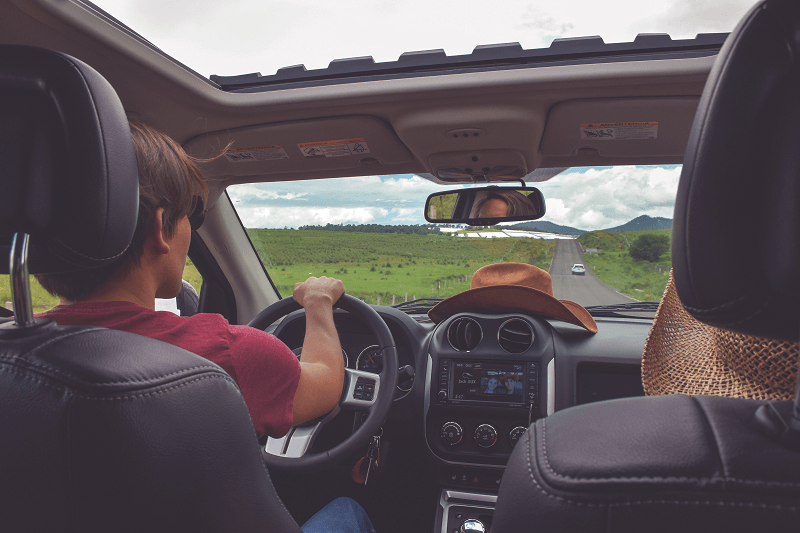 It's almost summer, and that means people are hitting the road for their summer vacations. Which also means more risks for you, if you're one of the millions planning a summer road trip. You'll be sharing that road with a lot more traffic once summer travel starts, so be safe and stay safe with these four car travel tips…
Tip 1: Prepare your car
Yes, you've probably heard it all before, but it's imperative that your car be in tip-top condition before you start logging those miles. Get an oil change, check the tire pressure, make sure all of the fluids are topped off including the windshield washer fluid. Get the A/C serviced and if you have any fans acting up, get those fixed too. (I say this because we have one squeaking right now and it will only get worse as summer progresses!) Check the battery and all of the lights too.
For a thorough once-over, use this checklist from Mobil Oil to ensure your car is summer-travel ready.
Tip 2: Prepare for emergencies
In addition to making sure your car is less likely to break down, be prepared in case anything should go awry. Just because it's summer doesn't guarantee you'll only have beautiful sunny days. You could hit nasty weather. Or your car could still break down. Or any number of other things could go wrong. So make sure you've packed extra clothes, blankets, food, water, cash, phone numbers and other essentials. Also pack a flashlight and batteries, and ideally, carry a roadside emergency kit like the kind we've written about here.
Tip 3: Know the way
Map out your route ahead of time as much as possible, and your approximate travel times so you'll know you're near a motel when it's night time and your eyes are getting droopy. Although having all of your information in digital form on your smart phone is great, consider carrying paper copies of all maps, reservations and phone numbers too, just in case you should end up without your phone (because it dies, gets stolen, falls in water or meets with an untimely demise).
Tip 4: Be smart
Practicing commonsense is perhaps the best way to protect yourself on a summer road trip. Commonsense means getting the car checked out, planning for emergencies, and knowing your route, yes. But it also means wearing seatbelts and using car seats, as well as staying off of your phone or doing any kind of distracted driving. It also means having anything you might need while driving within your reach, such as a water bottle or some other item.
Finally, unrelated your time on the road but equally important, make sure your home and property are secure before you leave them unattended!
Although it sounds like a lot of work to have to do when all you really want to do is relax and have fun on your road trip, the peace of mind you'll have because you're well-prepared will enable you to relax that much more while you're gone!