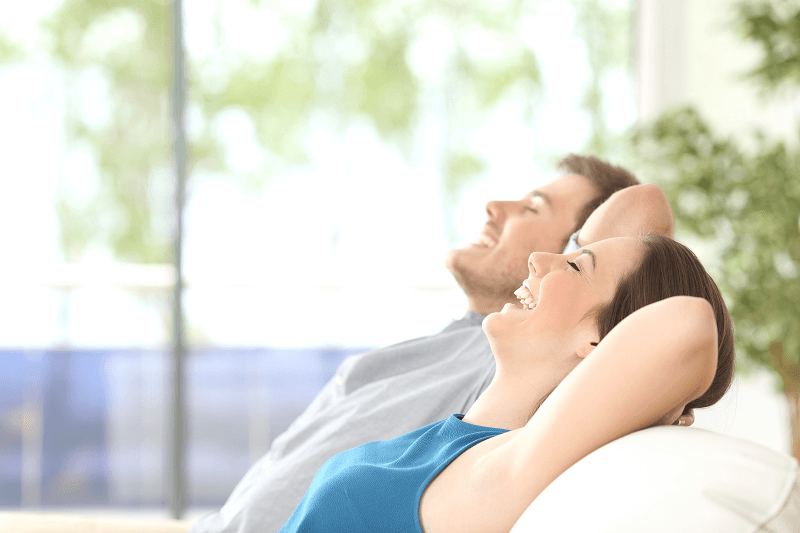 With summer in full swing, we were thinking about all the ways a home automation system can help to keep summer time an easy time. Here's our list of the top four ways a home automation system can help you get the most out of your summer.
Temperature control
During the cold winter months, a home automation system can keep the heat turned down while you're away at work but then turn it up before you get home, so your house is toasty warm when you get there—but you don't waste energy (or money) heating an empty house while you're gone.
During the summer months, your home automation system can regulate your air conditioning in the same way, saving you money on your energy bills and making you a greener homeowner.
Knowing when doors or windows are open
The kids are out of school! That means doors and windows will be left open as they're running in and out or opening the window to yell outside for something. Your home automation system can let you know when doors or windows are left open so you can make sure they're closed when they need to be—like when the air conditioning is on and you don't want that nice cool air heading outside to be wasted, or when you're leaving for the evening and you want to make sure the house is secure.
Speaking of secure…
Many people spend more time away from home during the summer, either traveling for vacation or taking day trips to the beach or pool. With a home automation system, your time away doesn't have to put your property at risk. Even if everyone ran out the door in a hurry to catch the train, you can use your smart phone to make sure everything is locked up and alarm-ready from afar. You can also check on your home using video cameras from clear across the world (as long as you have an Internet connection).
And then there's the lighting
Summer is kind of funny when it comes to daylight. We have our longest day of the year at the very start of summer, then days get shorter as summer goes along. That makes keeping up with lighting tricky! At our house, we spend a lot of time outside trying to take advantage of every bit of the evening light, and we can easily forget that the house is dark until it's time to go in and we're fumbling around for a light switch. This is admittedly a bit jarring because we've just gone from a lovely soft evening light into a dark home that's suddenly brightly lit. A home automation system ensures your lights come on when you want them too, both inside and out, easing the transition for you.
Automated lighting can be a bonus outside too. We don't have anything fancy like a pool or fancy deck…yet. But in the future when we do, I can foresee wanting the outdoor lights to come on automatically without my having to stop what I'm doing to turn them on once it's dark enough.
A home automation system offers countless benefits year-round, and it's easy to see that it earns its keep during the long, warm days of summer just as much as it does during the short, dark days of winter!