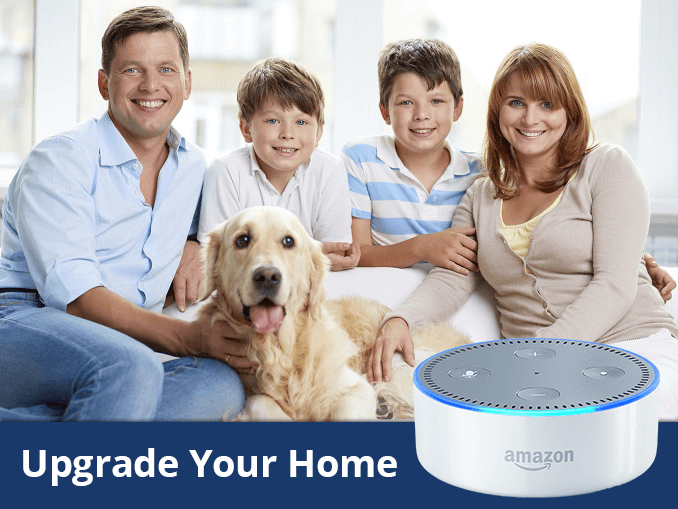 With home automation and security systems like that offered by ADT, homeowners can already remotely manage features such as setting alarms and locking doors, as well as automate household functions such as temperature and lighting. But now you can do even more, because ADT and Amazon's Alexa can work together, giving you voice control over your home automation and security system.
The convenience of voice control
ADT Pulse already offers voice-activated functionality but you have to be near your smart phone. For even greater convenience for you, Alexa can now perform ADT Pulse functions for you based on your voice commands. For example, you can tell Alexa to lock the front door, disarm the alarm, turn on a lamp, or give you a status update on a security feature such as the back door lock. These are all functions of your home automation system, but you can control them by using Alexa's voice-activated technology.
If you're like me, and you think to do something but then get distracted by something else right away, such as a toy on the floor or dirty dishes on the counter or that phone call you were supposed to make an hour ago, being able to say what you want done rather than do it can be a huge help.
For example, let's say you forgot to make sure the back door was locked and you want to grab your phone so you can see the status, but just then one of the kids yells out that the other has smacked his head on the coffee table…oh, you're going to forget about that back door, I think! But with Alexa standing by, you can verbally get the job done as you dash down the hall to the scene of possible mayhem.
Voice control you control
This voice control does not mean that just anyone can tell Alexa to mess with your home security, however. It's PIN activated, so as long as the PIN is known only by you and anyone else in the household who needs it, your security shouldn't be compromised by using Alexa to control it.
Integrating Alexa and ADT means even easier and more efficient home automation and security. And it's easy to set up: To enable the two systems work together, you only need to add the ADT Pulse app to your Alexa app.