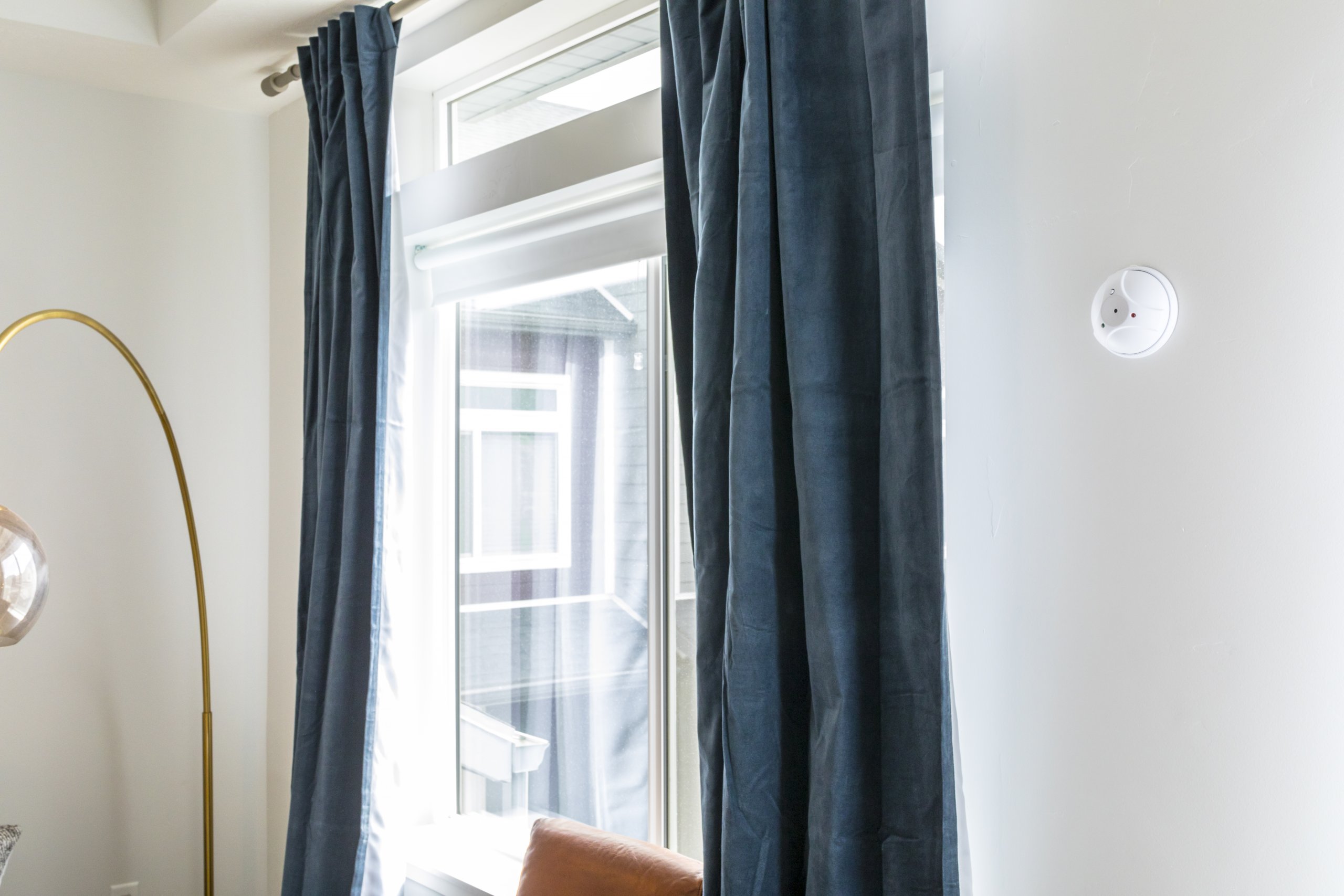 When it comes to keeping your home and loved ones safe, you're looking for the best burglar alarms. SafeStreets is a licensed ADT Authorized Provider, and we bring you high-quality products with top-end customer service from the oldest name in home security. We'll walk you through how our burglar alarms work and answer frequently asked questions about alarms. 
How
Burglar Alarm Systems
from SafeStreets Work
Our burglar alarm systems include: 
24/7 monitoring from experts to provide fast assistance around the clock

Alarm responses—we'll let you know as soon as an alarm is tripped

Easy integration with our tech and your current home security system 

Industry-leading control panels that give you unparalleled control 
Key Elements of a
Burglar Alarm
System
Our systems include all of the necessary components to help keep your home and family safe. 
Window and Door Sensors
The most common entry points for a burglary are your windows and doors. So to help catch burglars at the point of entry, window and door sensors are key. Our door and window sensors include two pieces. One is attached to the door or window and the other to the frame. When the sensor is activated, if the two pieces are separated, your burglar system will alert you automatically. 
Glass Break Sensors
If a burglar can't get a window open, they might try breaking the window. A glass break sensor will alert you if this happens—whether you're at home or away. There are two kinds of sensors: shock and acoustic sensors. At SafeStreets, we provide acoustic sensors because they cover a range of 25-feet. These sensors "hear" breaking glass with ultra-sensitive detectors and alert you immediately. 
Video Doorbells
Burglars will sometimes ring your doorbell to determine if you're home or not before breaking in. Video doorbells are a great way to see who's at your door and get assistance if necessary. With smart technology, you don't even have to be home to see who's at your door and to get rapid emergency assistance. 
Door Locks
Keeping your door locked is your first line of defense against burglars. A smart door lock will help control locking and unlocking your door from wherever you are. That way, if you leave and forget to lock your door, you can simply lock it from wherever you are and help keep your home protected. You are also able to unlock the door from the mobile app, so you never have to worry about forgetting your keys again. 
Control Panel
While the equipment alone can still help you, burglar alarms are even better when you're able to control them. Our smart touchscreen control panels give you unparalleled control over every aspect of your burglar alarm system. You can run your locks, alarms, sensors, and cameras all from your fingertips with a control panel.  
Frequently Asked Questions about
Burglar Alarm
s
These are some FAQs about burglar alarms to help you with yours: 
If I lose power, will my
burglar alarm
system still work? 
Yes! If you lose power, your system will have a backup battery that will activate and keep your system running for several hours. If the battery runs low, you'll be notified.  
How do I set up my
burglar alarm
system? 
Here at SafeStreets, we provide expert technicians that will set up your system for you. Combined with our top-tier customer service, you don't have to worry about a thing when your system is getting set up. 
Can I turn off false alarms? 
False alarms happen with any system, so it's important to be able to turn them off quickly. Luckily with the mobile app and control panel, you can turn off any false alarms within minutes. 
Do
burglar alarm
s stop burglars? 
Many people wonder if setting up a burglar alarm system is worth it or if burglars will still break in anyway. The good news? They do! In a study from the University of North Carolina at Charlotte, researchers found that 60% of burglars check for an alarm before attempting a break-in. Then if an alarm goes off, burglars are likely to abandon the break-in. 
Getting Started with SafeStreets
When it comes to burglar alarms, SafeStreets has what you need. We provide equipment monitored by ADT—the oldest and most well-known security provider in the country—and take care of all the details for you. You'll get the benefits of ADT-monitored equipment combined with SafeStreets' expert technicians and customer service representatives. 
If you're ready to get started with your burglar alarm system today, request a quote.