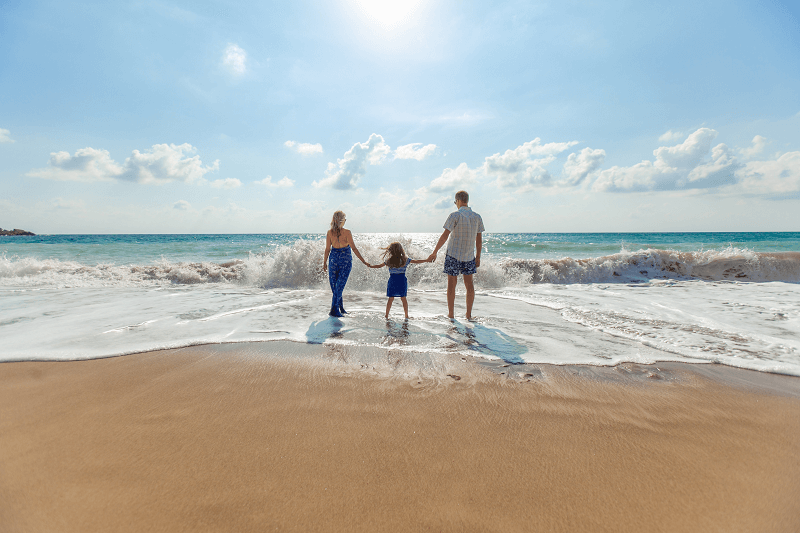 You're leaving soon on that long-awaited vacation, planning to get some much-needed rest and relaxation. But don't get so relaxed pre-trip that you neglect to protect your property before leaving. Although a home security system is one of the best ways to protect your home year-round, there are many easy ways to make your home less appealing to a burglar in the first place.
Make it look like you're home
You've probably heard it said a hundred times: Stop your mail delivery if you're going to be gone. But an overflowing mailbox is not the only indicator that no one is home. Yes, if no one is getting your mail for you, by all means put delivery on hold. But you should do much more than that.
An empty house is a tempting house. So give the appearance that someone is home—even when you're not.
Keep a car in the driveway, even if that means borrowing the neighbor's clunker because you need to drive yours to the airport.
Put your lights on timers or—better yet—get a home security system with home automation features that let you put lights on timers. An extra bonus with the home security system: You can change the timing of the lights remotely while you're away, so it's even more convincing that someone is in your house.
Make sure you don't have any packages coming and—if you do—that a neighbor can get them off the front porch for you. Or have packages sent to an alternate address, such as a friend's or your office.
Have someone mow and water so the outside of your house gives the appearance of being taken care of.
Put a hold on your newspaper delivery.
Ask someone to check your house for any unexpected leave-behinds, such as door hangers from the local pizza joint or those phone books full of ads that show up on the front porch unbidden each year.
If you have to leave the garbage can by the curb because pick-up day is while you're gone, arrange for someone to put it away for you later.
Hide away any temptations
Do you keep tempting items within view of the street, like bicycles or that nice BBQ grill you got last summer? Although you might feel safe leaving these things vulnerable when you're home every day and night, you should stow them out of sight before you leave. It's not just that the bike or BBQ might disappear; it's that someone could come on your property to steal it and discover your house or garage is worth breaking into while there.
This applies to things inside your house too. If someone could peer through a window and see something worth stealing, move that something worth stealing out of sight for now.
Do a quick home security review
You perhaps haven't thought about home security for a while, because it can be an out-of-sight-out-of-mind thing. So take a look around now. Make sure all outdoor and security lights are working. Double check locks on windows and doors. Cut back any shrubs or bushes providing hiding places by first floor doors and windows.
Remember to double check the security of your outbuildings too, making sure that doors and windows have strong locks, lightbulbs are fully functioning, and you haven't left any expensive tools visible through your garage or shop windows.
Keep your vacation to yourself…for now
As much as you want to share the fabulous photos from your trip with your Facebook friends, try to wait until you are home before you do so. Your vacation photos will tell your friends you're not home—and you'll pass that information along to people who aren't your friends too: According to one study, more than 78% of burglars use social media to find victims.
Sure, you have a long to-do list to get ready for your trip and this only adds to your list. But won't you enjoy your trip more knowing you took steps to secure your home before leaving?