Smoke Detector Installation in Jacksonville, FL
Fires can start from a variety of sources around your home and can start at any time. Once a fire starts, it can spread very quickly, making early detection incredibly important to escaping your home safely. When you have smoke detectors installed in your Jacksonville, Florida home from SafeStreets, you'll have additional features that some smoke detectors don't have. 
Trust SafeStreets to install smoke detectors throughout your home. We are an ADT Authorized Provider, and all of our smoke detectors include ADT monitoring to help give you additional protection and peace of mind. Learn more about our smoke detectors, and then contact us to schedule an installation appointment. 
Call Now For a Free Quote!
HOME SECURITY
Smoke Detectors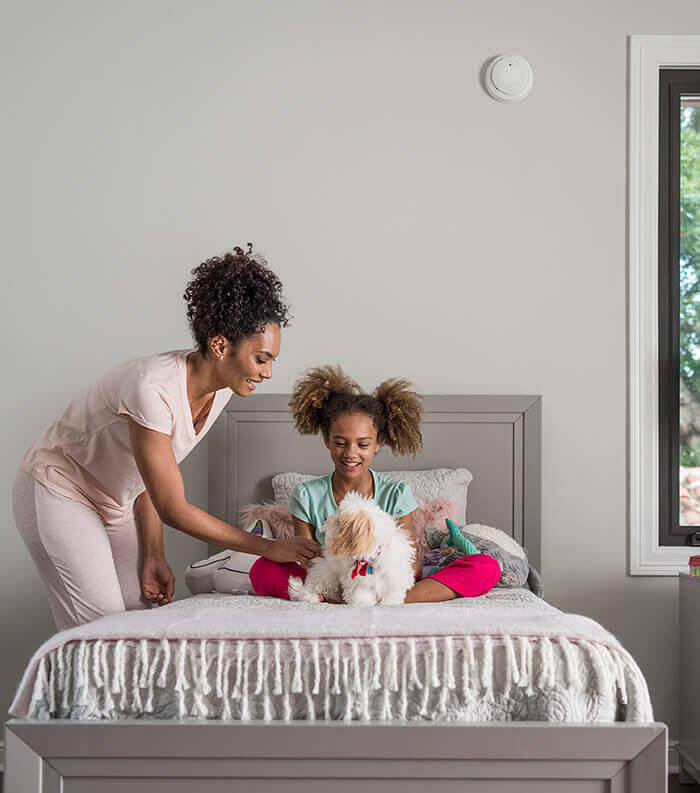 Features of Smoke Detectors from SafeStreets
If you decide to go with our smoke detectors, there are a few benefits you will enjoy. Some of the top features include:
Rate of Rise Detection
Rate of rise detection is when the smoke detector monitors the temperature in its immediate vicinity. Then, if it detects that the temperature is increasing too quickly, it alarms. This can be helpful in warning occupants about a potential fire.
Enhanced Default Detection
ADT-monitored smoke detectors also come with enhanced default detection. If something is wrong, the smoke detector will let you know as quickly as possible, leading to faster response times and improved safety.
Monitored Fire Detection
Of course, our smoke detectors also come with monitored fire detection. All of our smoke detectors will be monitored by trained professionals. This means that even if you are not home, someone from ADT will let you know if the smoke detector in your home is going off. This will help make it easier for you to protect your home, as the ADT-monitoring professional can direct the fire department to go to your property.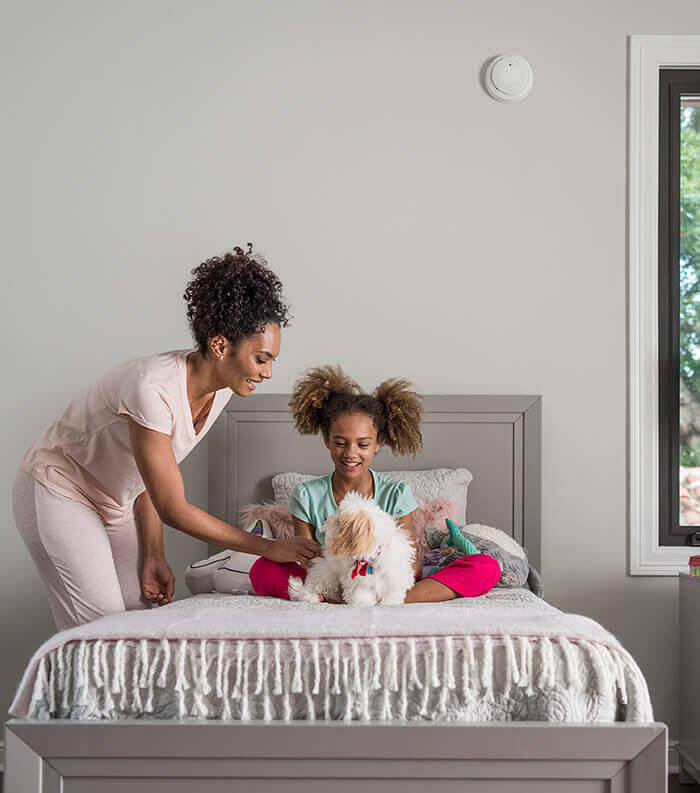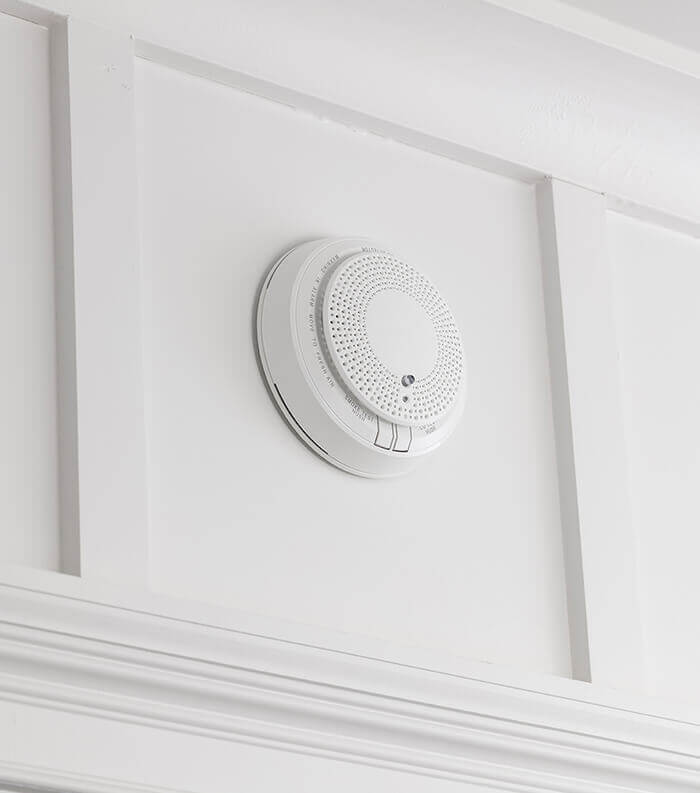 The Importance of Installing Smoke Detectors Throughout a Home
It is critical for you to make sure you install smoke detectors throughout your Jacksonville, FL home. There are several factors you need to consider when placing smoke detectors, but the two most important factors include the possible locations for a fire to start and where you might be situated.
An experienced SafeStreets Smart Security Pro will have the experience and knowledge of our products to decide what will work best for your home. You'll want to have your smoke detectors located in a place where they are going to be effective. Trust us to install smoke detectors in ideal locations around your home.
You want to make sure that you'll be able to hear a smoke detector go off in the middle of the night when a fire is starting on the other side of the house. Our smoke detectors can be wired together so when one goes off, they all go off. And with ADT monitoring, even if you aren't home, you'll get alerts on your phone when your smoke detectors are going off.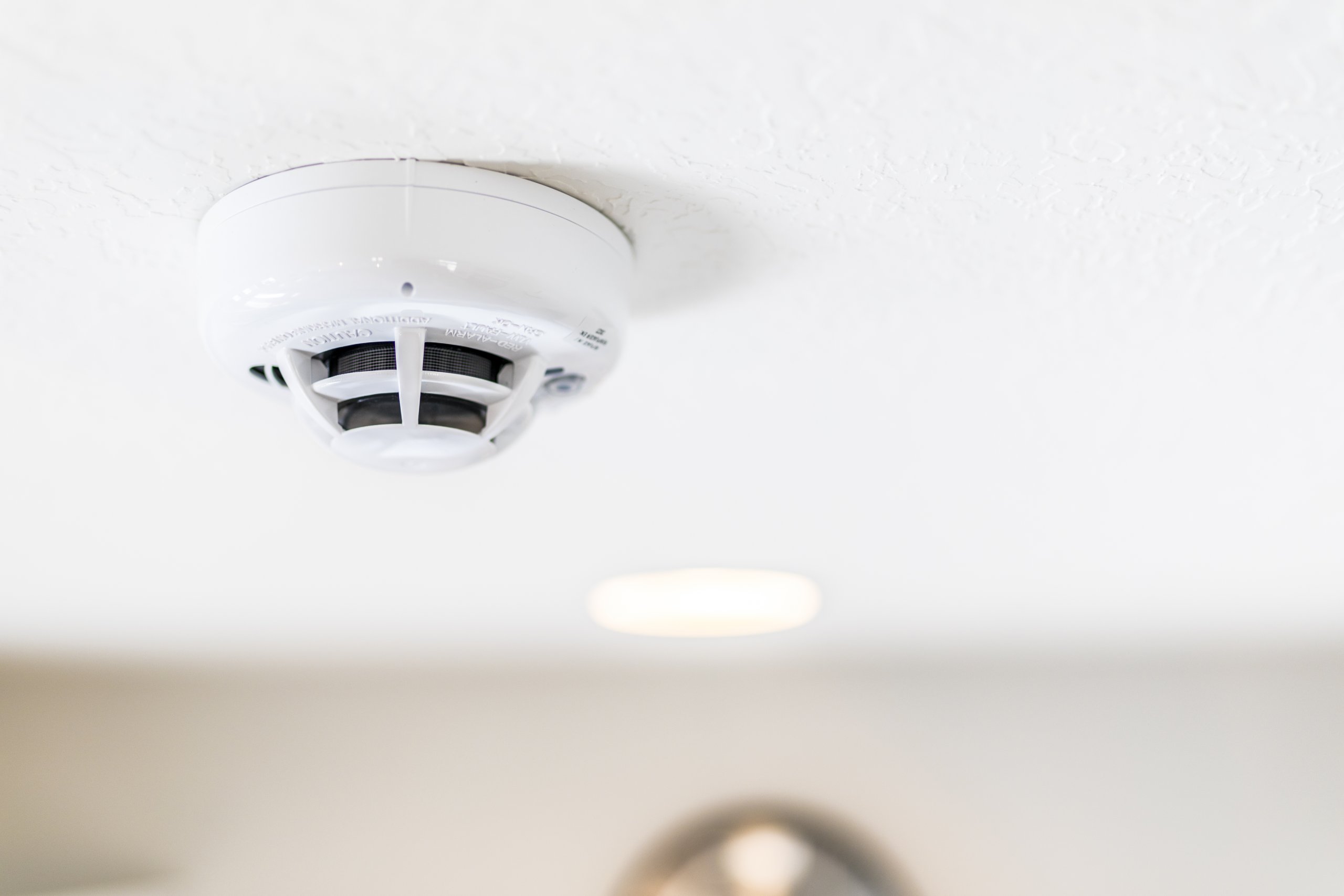 Monitor Your Smoke Detectors Virtually Anywhere With Help from SafeStreets
It is critical for you to have working smoke detectors in your home, and we can help you with that. Some of the benefits of using our smoke detectors include:
Our smoke detectors can link to your mobile device. That way, if smoke or heat is detected in your home, you can get an alert on your smartphone. Then, you can respond accordingly.

If you are not home, you may want to unlock the doors to let first responders inside. If you have other smart devices in your house, such as a smart lock, you can unlock your door to let them in, preventing them from breaking down your front door. 

If you have other smart devices in your house, you may even want to turn off the HVAC system to slow the spread of smoke. If you get an alert on your phone letting you know that smoke has been detected in your home, you can do so.
These are just a few of the most important integrations you may want to use to help protect your property. At SafeStreets, it would be our pleasure to set up this type of integration. Rely on our team to help you protect your Jacksonville home and your family with thorough smoke detector installation from SafeStreets.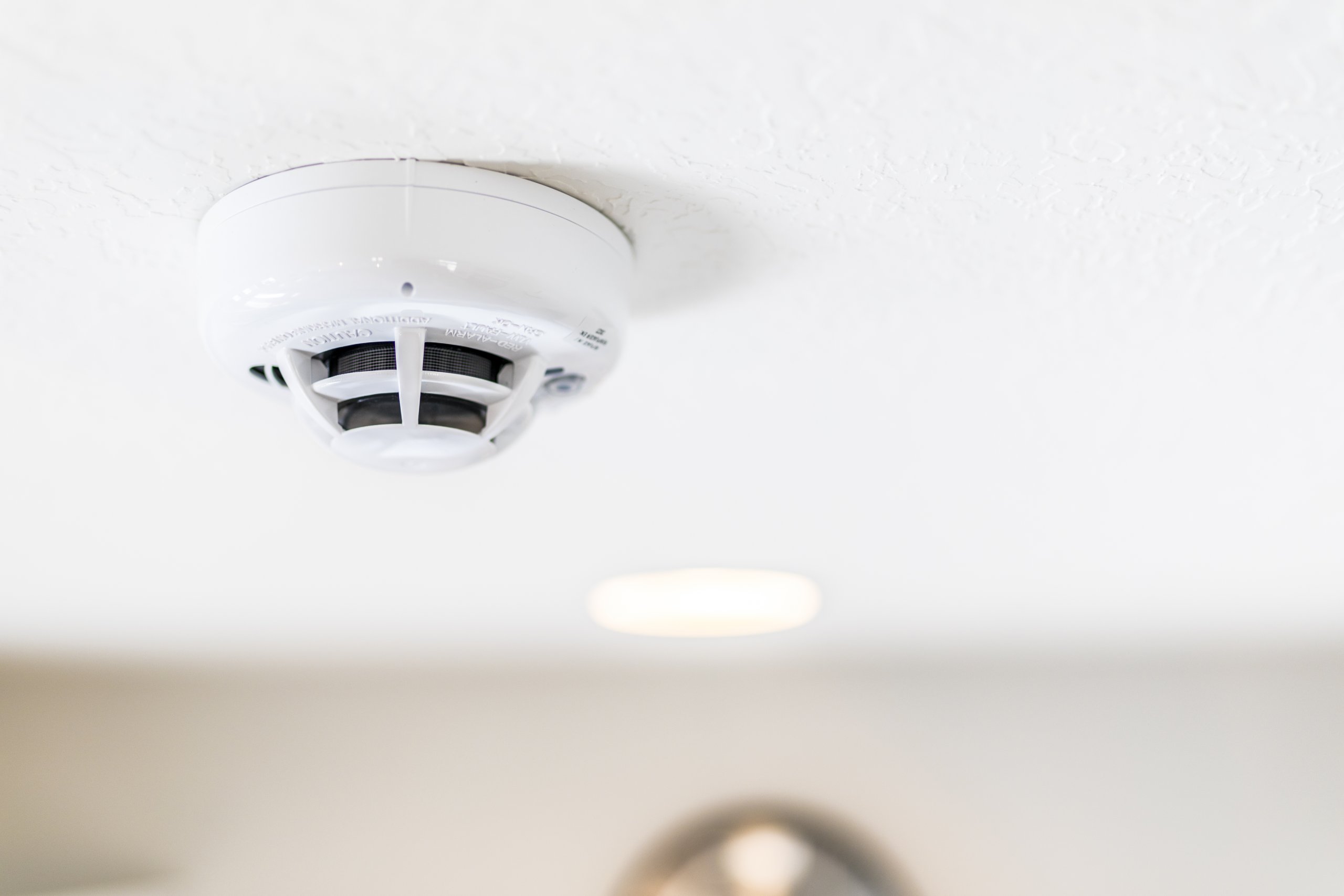 Contact SafeStreets for Smoke Detector Installation in Jacksonville, FL
Ultimately, these are just a few of the top benefits of partnering with SafeStreets for your smoke detector needs. We are one of the most experienced teams in the industry, and it would be our pleasure to use our experience to assist you.
We offer a wide variety of smoke detectors, and we can help you find the right ones to help protect your home. A member of our team will come to your property and install them for you, making sure they have been put in the best possible locations. If you would like to learn more about how we can help you protect your property using smoke detectors in Jacksonville, Florida, give us a call today to schedule an appointment.
Contact Us