Atlanta, GA Smoke Detector Installation
As an Atlanta, GA homeowner, protecting your home from dangers inside and out are probably your number one concern. You need the right fire and life protection tools to help protect your home and family. One of the best tools for this is smoke detectors.  We are SafeStreets, and we are proud to provide smoke detectors in the Atlanta, GA area.
At SafeStreets, we can help you install new smoke detectors in your Atlanta home. Learn more about the smoke detectors we offer, and reach out to us to schedule an installation appointment with our team.
Call Now For a Free Quote!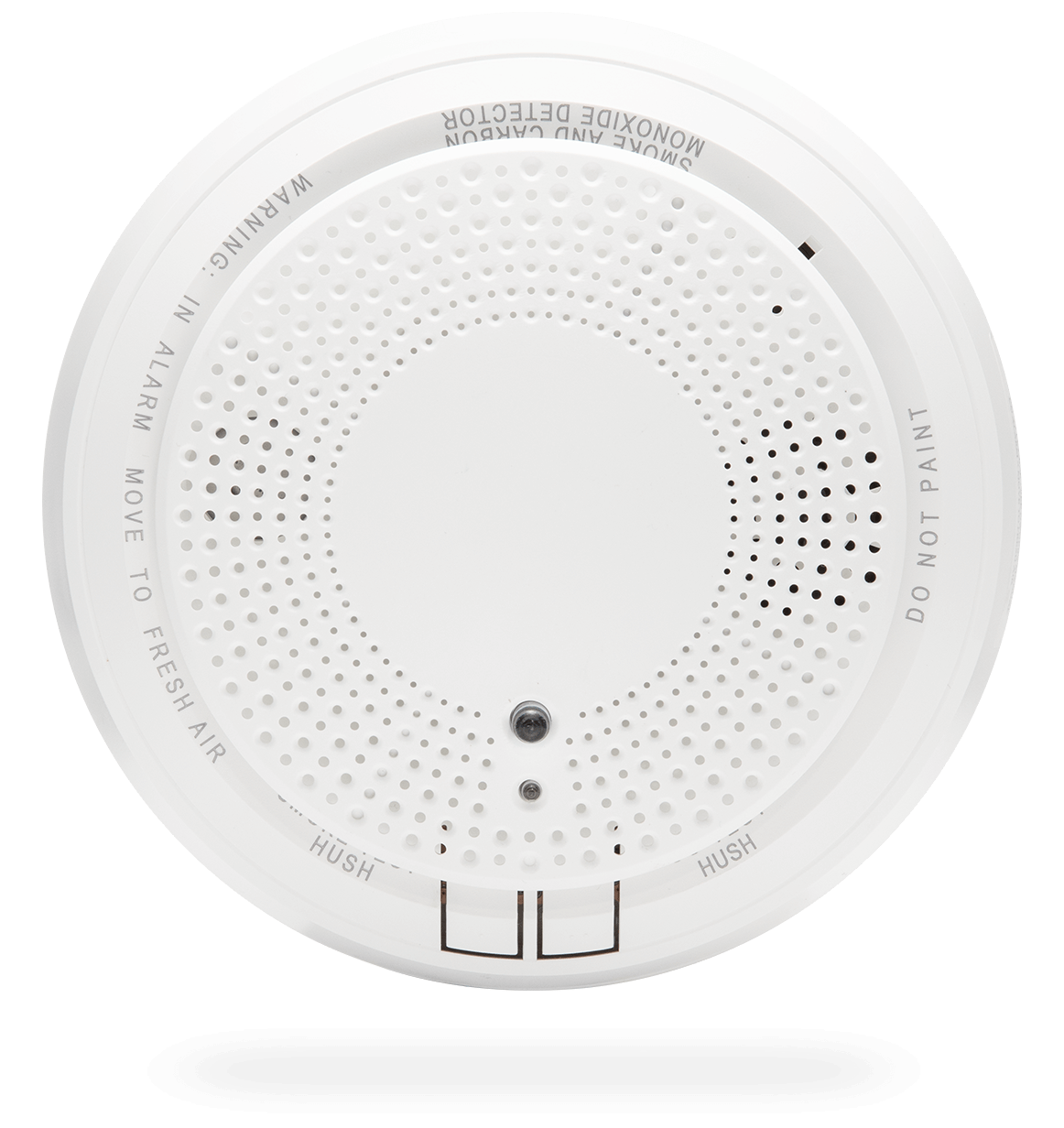 HOME SECURITY
Professional Smoke Detector Installation From SafeStreets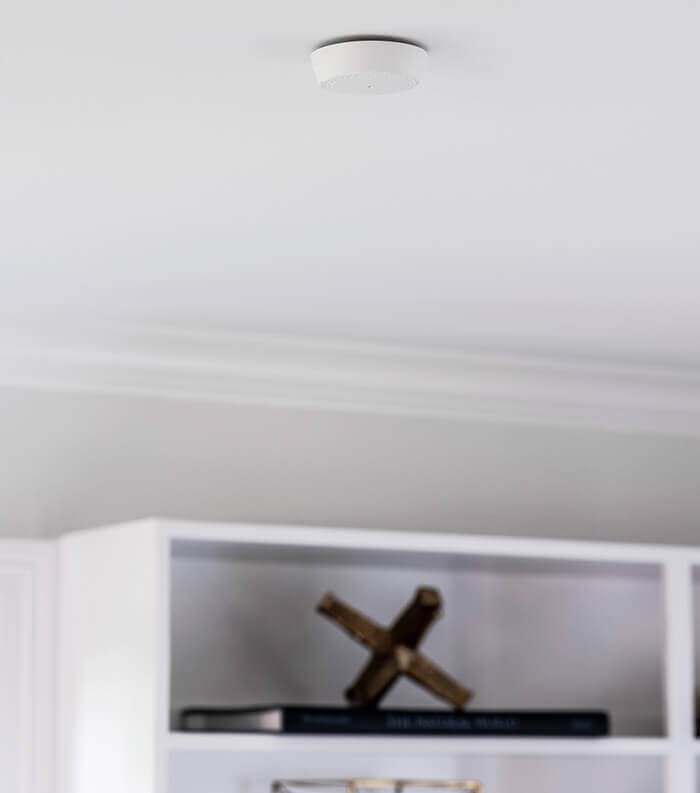 At SafeStreets, we give you access to experts in the field who can help you find the best possible locations for smoke detectors in your home. Many homeowners mistakenly believe that as long as the smoke detectors are present in the home, they will work well. In reality, this is not the case. You need to make sure that your smoke detectors have been installed in the best possible locations to provide you and your family with the protection you deserve. Our experts can help you do that.
During your appointment, we will evaluate your home and let you know where we believe your smoke detectors should be installed. You need to place the detectors areas where they will not be obstructed. That way, as soon as there is smoke in the house, they will go off immediately.
Additionally, your smoke detectors should be installed in a location where everyone can hear them. Even though smoke detectors are pretty loud, some people are heavy sleepers. If you do not put them in the right locations, you run the risk of some family members not hearing them.
Our experts can help you address these issues. We would be proud to help you find the right locations for your smoke detectors, and we will make sure they are working before we leave. We will also show you exactly how to use them.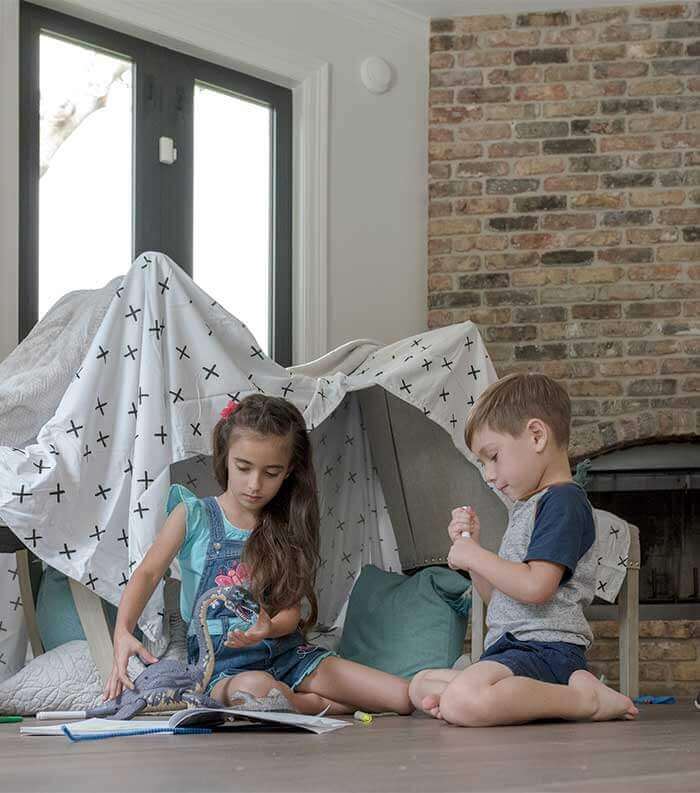 Additional Features Offered With Smoke Alarms From SafeStreets
If you decide to install smoke detectors from SafeStreets, there are several additional features you will enjoy. Some of the biggest benefits of smoke detectors from SafeStreets include:
Smart Status Reminders
If you want your smoke detector to give you reminders, we can make that happen for you. If the battery gets low or any issues occur that would otherwise cause the smoke detector to not work correctly, you'll receive a notification to alert you to take the necessary steps to ensure your smoke detector's functionality.
Professional Installation
Of course, we also offer professional installation of all of our smoke detectors. If you want to make sure they are working properly, have SafeStreets professionally install them on your behalf.
Programmable Alarm
You even have the ability to program your alarm remotely. All you need to do is connect your smart device to the smoke detector. Then, you can keep an eye on it from just about anywhere, and you can program it to meet your needs.
Flexible Locations
We understand that traditional smoke detectors have limits to where they can be placed. Smoke detectors from SafeStreets are flexible enough to be installed just about anywhere.

Monitor Your Smoke Detection From Virtually Anywhere With Help From SafeStreets
At SafeStreets in Atlanta, GA, we give you access to the latest products and our field. You can monitor your smoke detector from just about anywhere with our devices. A few examples include:
You can get alerts on your smart device if your smoke detectors detect a significant rise in heat or the presence of smoke. This means that even if you are not at home, you will be alerted that something is happening, and you can respond accordingly.

If first responders come to your property, you do not need to worry about them breaking down your door. With smart locks from SafeStreets, you can unlock your doors to allow first responders to get inside and handle the situation.

If you want to slow the spread of smoke in your home, smart thermostats help you to do so. For example, you may want to stop the flow of air and your home to help keep the smoke from flowing to other areas. This can help you protect your property and save money.

Schedule Smoke Detector Installation With SafeStreets
We are proud to cover more than 90 percent of the population, and this includes the metropolitan area of Atlanta, Georgia. Give us a call today to schedule a smoke detector installation appointment with SafeStreets.
Get Your Free Quote Today!