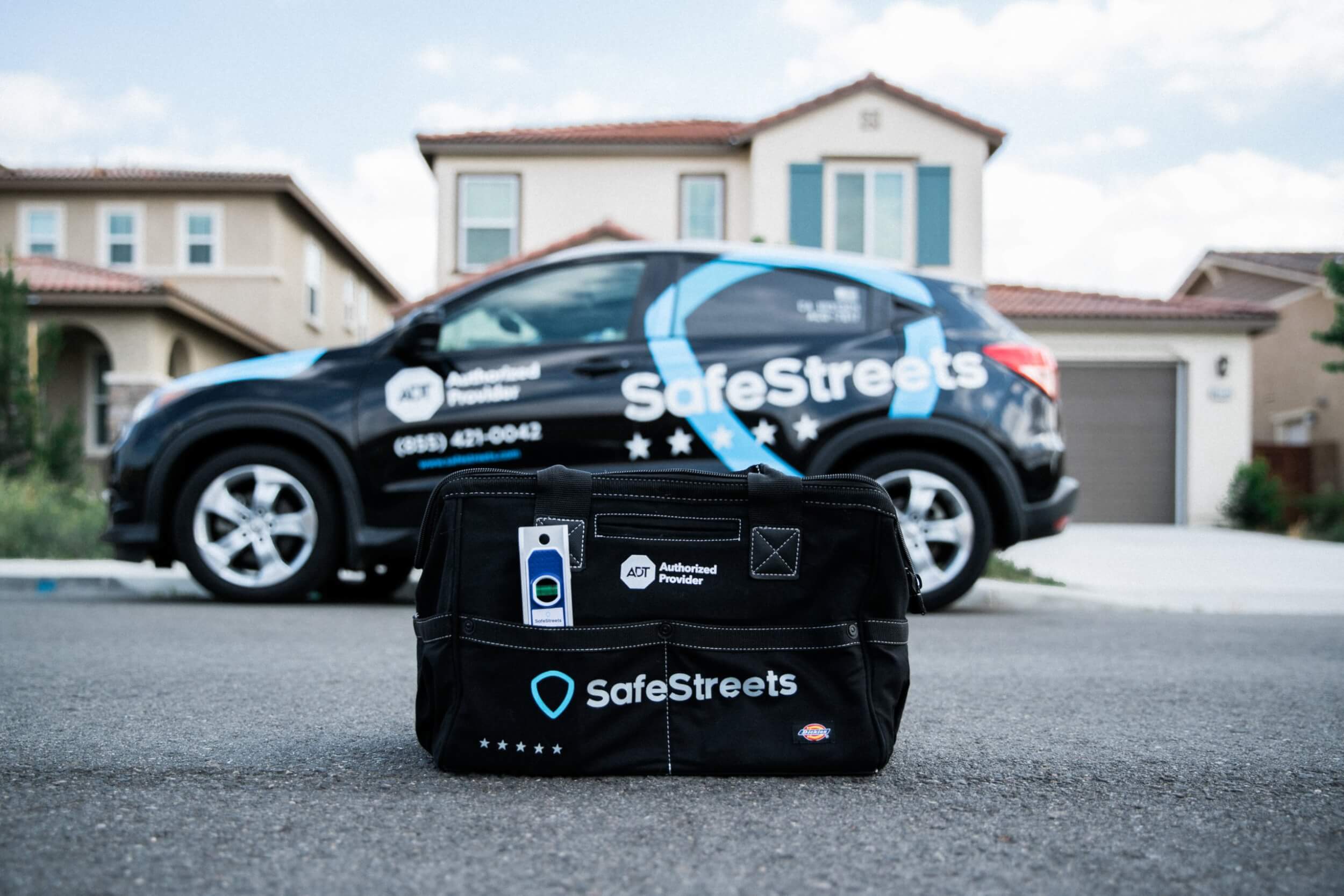 Congratulations! You've made the decision to purchase an ADT-monitored home security system from SafeStreets, but now what? SafeStreets mission has always been about much more than just securing your property. We're here to provide you 24/7 peace of mind by helping protect what you value most against a number of potentially dangerous situations like break-ins, fires, floods, outages, and more. Your family's safety is our number one priority. 
And preparing your home for a SafeStreets installation is easy. Take a look at these five quick ways to get your home ready for a fast and simple installation from our five-star Smart Security Pros. 
Make Sure Your Doors And Windows Are Accessible
The first thing you'll want to do is make sure the windows and doors you're wanting to monitor are accessible for SafeStreets technicians. Assess the space around these areas and remove any items like furniture, plants, door-hangings, etc. that might be in the way. This allows Smart Security Pros to quickly install the necessary equipment without having to move any of your things. 
Decide Where You Want Your ADT Signs Located
Location. Location. Location. You may have heard that mantra when buying your home, but it's just as relevant for choosing where to place your ADT signs. Your ADT yard sign location is very important when it comes to deterring away potential intruders and burglars. You'll want to make sure your sign and decals are easily visible to anyone going by your house. Common recommendations for sign placements include at the end of your driveway or somewhere in your front yard. 
For decals, we suggest placing them eye-level on your ground floor story in prominent locations. This could be your front door, your front window(s), and/or other exterior entryways. All SafeStreets home security packages come with a yard sign and decals for your home. You can request more if needed from your Smart Security Pro installer. 
Test Your Internet Connection
You'll also want to make sure your house has reliable power and check what type of internet you have: wired, wireless, satellite, etc. Your Smart Security Pro will determine how to best set up your system based on your internet connection capabilities. However, all of our SafeStreets ADT-monitored cameras work wirelessly so all you really need for connectivity is a wireless internet router. Test your internet connection is working properly by doing a quick speed check before your Smart Security Pro installation appointment. This will ensure that your system can be installed and up and running in no time at all. 
Think About Preferred Control Panel Locations
Your ADT Command control panel is a smart home security touchpad with simple integration that allows you to easily control and access your home security devices. Our Smart Security Pros will help you decide the best location for the control panel, but good typical locations include centralized, higher traffic areas in your home where you can conveniently access it. The panel is wireless to all its devices but will require a power outlet nearby. In addition to the control panel in your home, you can also control your systems no matter where you are with your phone via the ADT control app. 
Write Down Any Questions You May Have For Your Technician
Have questions? Our technicians are experts in all things home security, making them the best resource for any questions that come to mind about your system. Write down any questions as you think about them before your installation appointment so you don't forget to ask our Smart Security Pros when they get to your home. You can even get advice from past customers as well on our TrustPilot page. Read reviews from more than 40,000 satisfied customers. And of course, we're always here to help through our customer service number as well at 855-842-1911. 
Once your installation is complete, you'll have everything at the touch of your fingertips to help keep your home and your family safe. We look forward to seeing you soon for your installation!