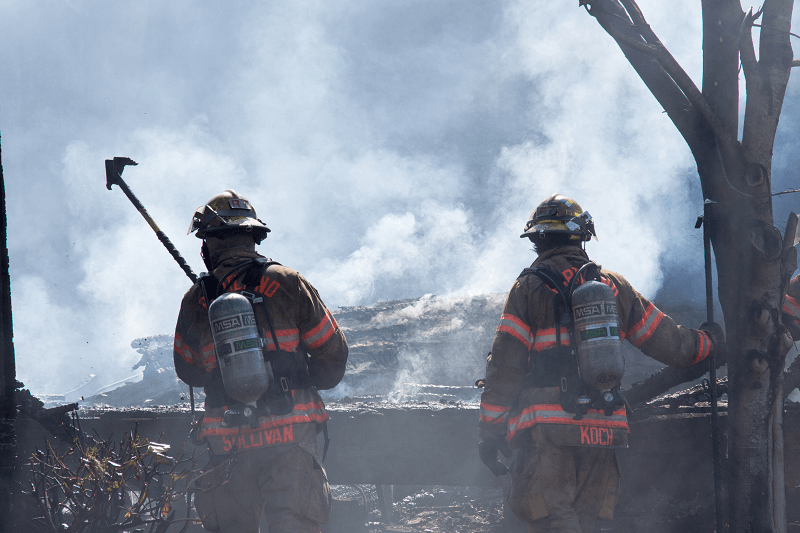 By now, you've probably heard about or seen the headlines around the record-breaking costs of 2017's natural disasters. According to the Washington Post, last year's natural disasters caused $306 billion in damage. Most of that was damage caused by hurricanes, at $265 billion.
Although people come down on two sides regarding why we had so many and such costly disasters, there's one point you can't argue: the necessity of emergency preparedness. Regardless of the reasons behind these events, the fact is that disasters do happen, and in this day and age, there not all caused by Mother Nature. We can't prevent the disasters, but we can be ready for them.
Emergency preparedness in the workplace
In this blog, we have posted many times on being prepared for disasters, whether they hit when we're at home or away from home. Since many of us spend a significant amount of time at work, however, let's also address emergency preparedness in the workplace. There's a good chance that's where we'll be if something does go wrong, whether it's a natural disaster like a tornado or a manmade one like a terrorist attack.
The Nonprofit Risk Management Center website is the place to start. There you will find easy-to-follow instructions for planning for evacuations—and the key word here is planning. Knowing ahead of time how evacuations will be carried out is absolutely critical to everyone's safety. Instructions include planning for evacuations, including the alarm system that will be used; training employees on evacuation procedures; getting any visitors out of the building; making sure everyone is accounted for; designating emergency response teams; securing vital records and equipment and much more.
We highly recommend going to this page and using it as a resource. You'll find two kinds of checklists, one for employees to follow should they have to evacuate, and one for your business to ensure you've covered all your bases in your planning and training. In addition, you'll find links to other resources as well.
What if you're not the boss?
Even if you're not the boss or the business owner, this is information you need to know and to share with those who are in charge—or at least with your coworkers. Because the best way to handle a disaster is to be ready for it.
If you want to start with an assessment of your state of readiness, the Red Cross has created an online assessment for businesses and schools to use to evaluate how prepared they are (or aren't) for an emergency. If you're an employee, this might be a good starting place for raising awareness with management, and ensuring your workplace is ready.
And regardless of whether or not management decides to listen and act, you might also want to read these tips for emergency preparedness, wherever you are when disaster strikes.
Here's to a less chaotic 2018, but to families and facilities being prepared nonetheless!
Photo by Benjamin Kerensa on Unsplash