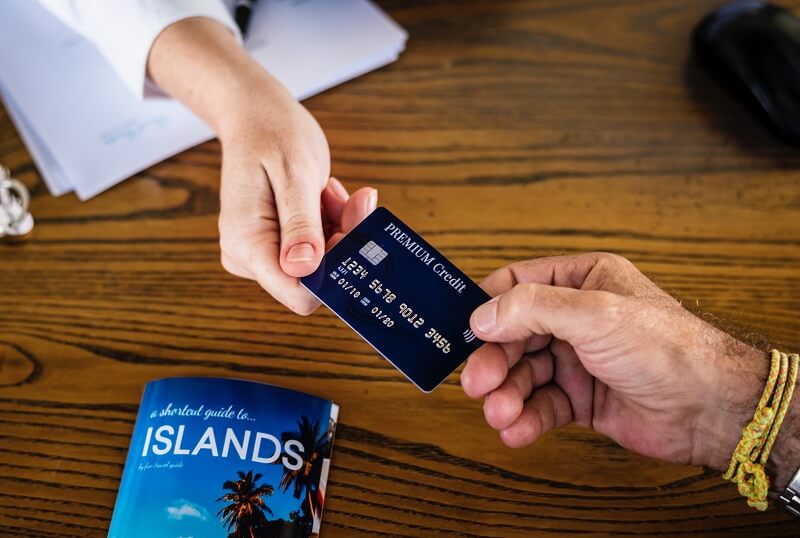 I'm working as a receptionist at a salon for extra money, and guests have to use a credit or debit card to book their appointments. Some people don't want to give that information over the phone and question why I need their card number at all. (The salon has a 24-hour cancellation and no-show fee for 50% of the service charge, that's why.) When they realize they do have to give me that information, some must rummage around in their purse and wallet to find their card to read off the numbers. But others rattle off their card number without skipping a beat because they memorized all 16 digits. And those people are on to something…
The booking system at the salon deletes card numbers after a few weeks, so the information does not stay in our computers for long. However, many online retailers can store your credit and debit card numbers for years for your convenience—but at what risk and potential cost? Here are 3 reasons why you should choose security over convenience, and what you can do instead.
Credit Card Theft
Saving your card information on sites like Amazon and Target can save you time while checking out, but are those 2 extra minutes really worth risking your card's security? If your account for any of these online retailers were to get hacked, someone would just need to select your card and they're good to go. Some sites don't even require the card's security code! Taking the time to grab your wallet and pull out your card may even help prevent impulse buys, giving you an extra moment to reconsider that possibly unnecessary purchase.
Rather than saving your card information online, memorize the number, like some of the salon's customers mentioned above. This still cuts down on time of trying to find your wallet or purse, but it also prevents the information from being stored anywhere other than your own head. If you happen to lose or forget your card and you're in an emergency situation, you won't be stuck penniless either. Some retailers will allow you to give the card numbers without the card in a pinch.
Data Breaches
There were over 1200 data breaches and 440 million records exposed in 2018 alone! With the number of data breaches rising year after year, keeping your personal information safe is more imperative than ever. While it may not be practical to create a new account every time you purchase something online, you should use a guest account on any site you don't regularly use. This allows you to prevent your data from staying in the system, protecting you from breaches.
Little Ones
With smartphones and tablets a part of our daily lives, many children have grown up with easy access to this new technology—and put it to use. In 2017, Amazon had to refund $70 million worth of in-app purchases made by children without their parent's consent. Apple has also had to refund money to angry parents. Parents do have ways to stop in-app purchases, but why not keep your card information off the child's device in the first place? If they need to make a purchase, they can come ask a parent to input the card information for them.
I, for one, am not a perfect person. I have subscriptions that charge my card every month (say "Hi" to Ipsy and Netflix), but I have become more aware of just how many online retailers have my information stored without my making a purchase in months. No one is suggesting that you go completely off the grid and delete your information from everywhere, only to prioritize your time and safety. To save yourself the extra stress of a fraudulent charge on your card, just input the information yourself. When making a purchase, spending 2 minutes now may save you from someone else spending your $200 later.