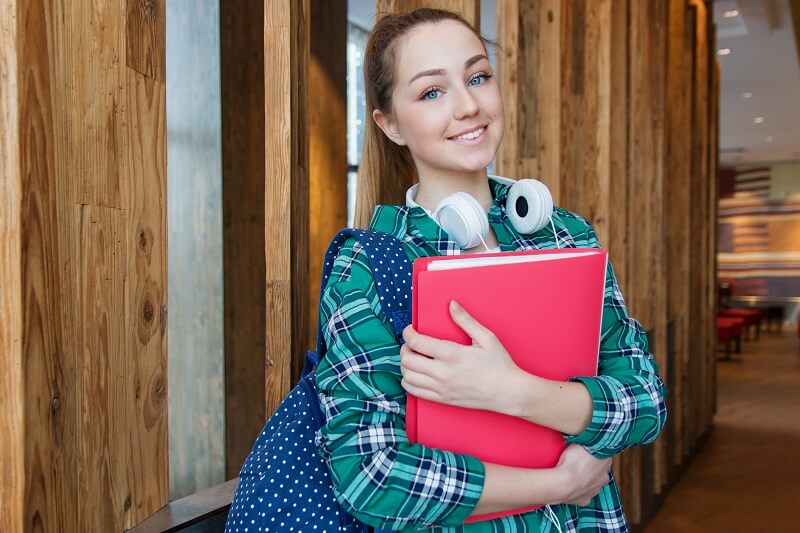 Believe it or not, spring break season has started. Yes, snow is falling in certain parts of the country, but colleges are already releasing their students for the week-long break. Some students may be headed to warmer weather and vacation destinations, while others are just coming home for a much-needed rest. Whatever the case, before your college-age child wraps up their studies and heads out on a trip, you may want to give them a few travel safety tips to study as well.
Be Prepared
When traveling as a family when I was a kid, I used to ask my mother to make a packing list for me so that I wouldn't forget anything. Since then, if I do not make a packing list beforehand I will most likely forget one of the most basic items. (I have forgotten to pack socks. Socks.) Tell your child to write down or type up everything they need to remember to bring with them, and then have someone else look over the list for something they might have missed. This is especially important for common-sense items that you may not even think you have to write down, such as phone chargers or passports. Before they head out the door for the week, have your child go item by item through the list to make sure there won't be any emergency pit-stops on the way home from the airport.
Keep an Eye Out
While keeping track of your belongings while traveling may seem like an unnecessary reminder, college kids can be scatterbrained and may be distracted by something particularly engaging on their phone or in a book. Suggest they hook a backpack or purse strap around one of their legs while sitting and waiting to board a flight or bus. That way, if anyone grabs their bag, they will know, plus they won't forget it. Keeping a purse strap on their arm, and not leaving their phone sitting on a table can also prevent losing anything they worked so hard to pack up. Another area to keep an eye on is public Wi-Fi. While many airports, bus terminals and train stations provide customers with Wi-Fi, that can make devices vulnerable to hackers. Suggest to your child that they use a VPN whenever possible if they need to connect to free Internet access.
Know and Share the Route
Be it the trip to the airport, the bus connections, or the driving route home, make sure your child knows their travel plans before they actually head out—and that they share those plans with you. Remind them that they can't always rely on their phone's GPS! Service gets lost and sometimes a phone gets a location wrong. In addition to your child knowing how they're getting home, encourage them to tell a friend about their route too, so if anything were to go awry, someone closer to your student may be able to help sooner than you. If possible, ask your child to share their phone's location with you and a friend so either of you can keep track of their progress during the journey.
Speaking of Phones…
Most importantly, make sure they keep their phone charger on them and keep in contact with you! I once forgot to bring my phone charger with me to the airport, and thankfully had my laptop with me to message with the family member picking me up. Imagine if I hadn't had any other devices, or if my laptop had also died!? Payphones are not as prevalent as they used to be, and not everyone carries change with them. Your child should, at the very least, let you know when they arrive at a new destination, such as the bus station or a rest stop on their drive.
Here's hoping their spring break actually looks like spring, and the weather warms up for a well-needed rest from classes and cold. As for you as the parent, brace yourself. It doesn't matter where the final destination is, college kids are still kids and may need a little extra assistance from you with their travel plans. Once they arrive, be prepared for their ridiculous appetites and sleep schedules, and appreciate that they got wherever they were going safely.