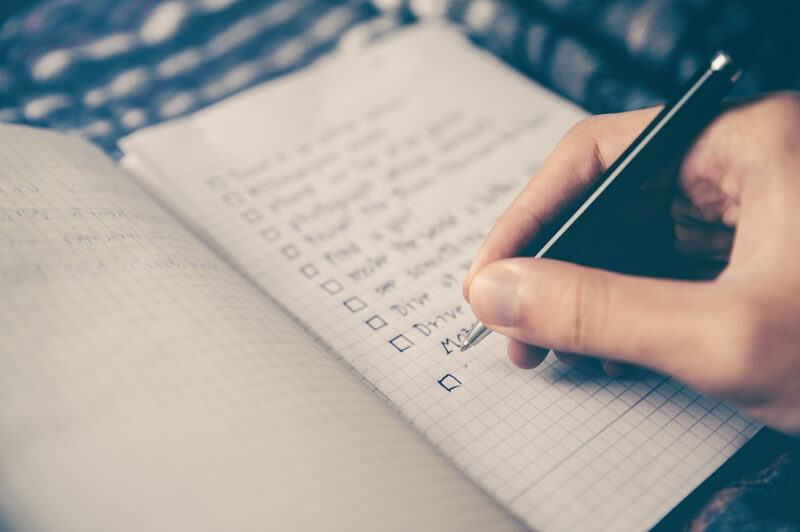 With spring fast approaching, the urge to clean follows close behind. Sure, you throw out clutter and unwanted clothes, but what do you do with the stuff you're planning on keeping? This is where a complete inventory of your home comes in handy. In the event of an emergency, an up-to-date household inventory may save you thousands of dollars in insurance claims.
For new homeowners, itemizing all your possessions may only take up a single afternoon. Yet for those of us that have been living at the same residence for many years, a home inventory can be intimidating and easy to keep putting off. Don't get overwhelmed! We're here to help: Check out these 3 tips to overcome your inventory insecurities.
One: Starting With The Basics
Narrowing your focus to one room of the house at a time is essential. Giving your attention to only one contained area, such as a bedroom closet or a bathroom, can break up what seems to be one large task into several smaller tasks. Once you've begun organizing items room by room, it's important to make sure to include relevant information like estimated value or the make and model of the item. If you know where you purchased the item, be sure to include that as well. Start with closet or room, and don't move on to the next one until that first one is done. Soon, you'll have worked your way through your whole house!
Proving With Pictures
In the digital age, our phones can do a whole lot for a homeowner's day-to-day peace of mind. Creating and saving a photo library of your items could help immensely with replacement in the event of a fire, theft or other disaster. Make sure to include these images with the notes you took while itemizing everything.
Habits for Your House
Now that we have a more complete and compiled list, there's no reason to let it go to waste. Get into the habit of recording any new purchases and your household inventory will stay up-to-date. Storing receipts and recording serial numbers will also do you a world of good in keeping proof of value. If you happen to purchase a new item that is particularly valuable, it might be a good idea to have the item appraised so you have proof of the estimated value. Practicing these habits now may even help your family members to do the same later, and soon it could become second nature to update your inventory.
Although no one wants to think about a potential theft or disaster and the insurance claims that will follow, it's best to be prepared. If you're not sure where to start even after these tips, check out this list of different home inventory apps you can use right from your phone. Most importantly, don't get discouraged. An entire home inventory may seem daunting, so don't be afraid to piecemeal the list and leave it incomplete if you need to step away from the clutter. Let's welcome spring more organized than ever before!
Photo by Glenn Carstens-Peters on Unsplash