St. Louis, MO Smart Door Lock Installation
Whether you're in the living room or across the country, SafeStreets can help you keep your home safe by professionally installing smart door locks. Our home security professionals will correctly install your new door locks and help make sure they meet your household's needs.
Gone are the days of searching for your house key or wondering if you remembered to lock the door on your way out. With our smart door locks, you can remain connected to your home 24/7 and rest easy knowing you're helping it stay safe and secure.
Call for a Free Quote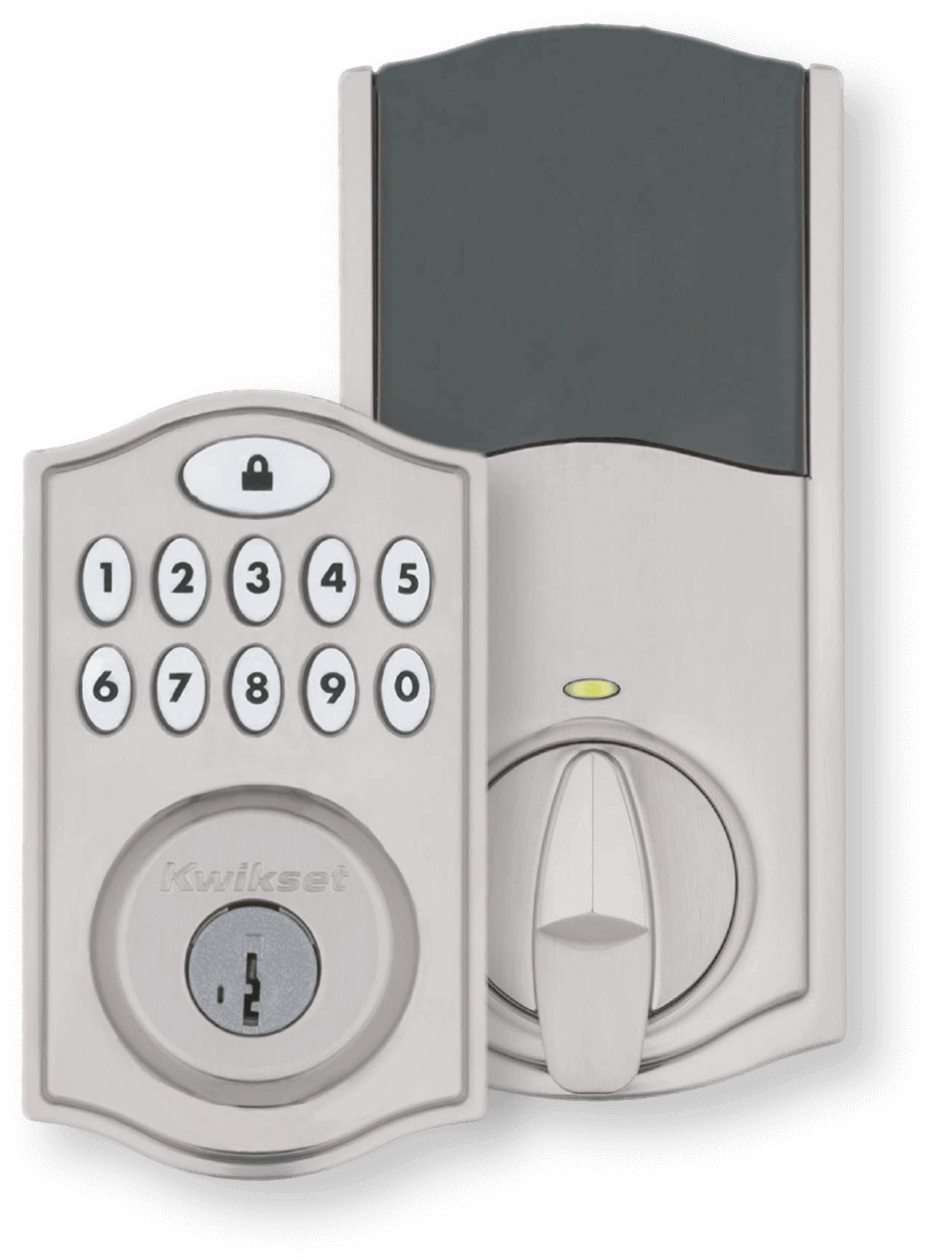 HOME SECURITY
Smart Door Locks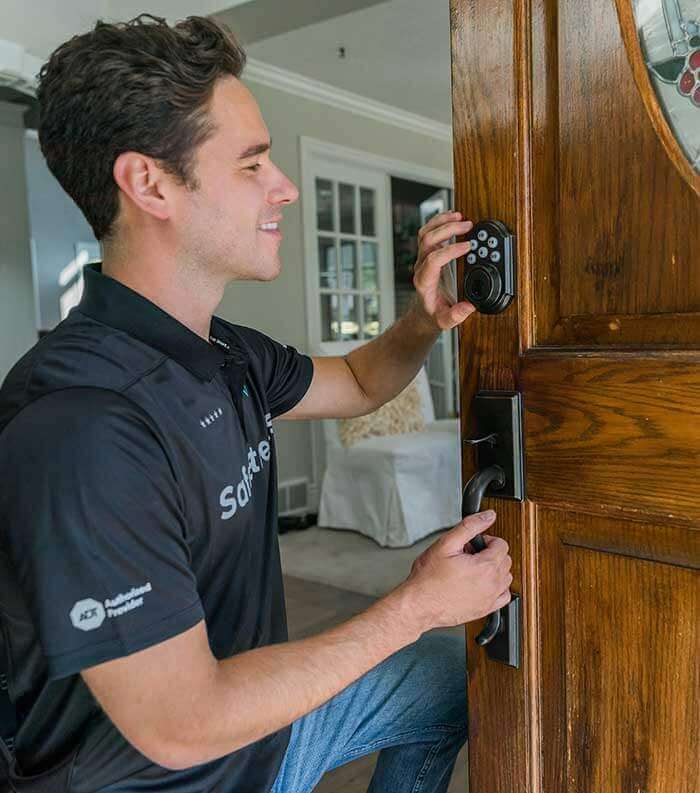 Features of Smart Door Locks from SafeStreets
Our smart door locks combine an impressive slate of important features to help keep you safe, and your home secure. Once your home is armed with smart door locks, you can monitor it and access your security system through ADT's user-friendly mobile app at any time of the day or night, and take advantage of features like these:
Keyless entry means you'll never again need to dig through your pockets for that elusive front door key. Instead, use the numbered keypad or ADT's user-friendly mobile app to unlock your doors and avoid unnecessary stress. If you're expecting a visitor while you're away, you can use the app to unlock the door for them and relock it after they leave. It's as easy as pushing a button!
Live Alerts
Within the ADT Control app, you can easily set up door lock notifications. Once enabled, you'll be immediately notified with an alert if your door's status changes from locked to unlocked.
Mobile Access
Best of all, you can control your door locks by accessing your mobile app. Lock and unlock doors, set door codes, and be notified of any status changes all via simple steps on the app. Your smartphone can now double as a window into the security status of your home, whether you're down the street or across the globe.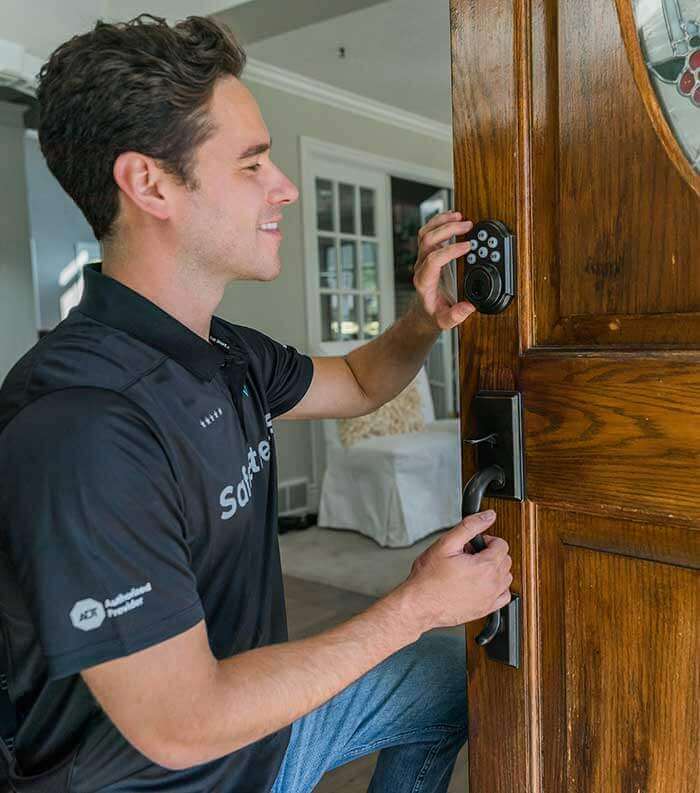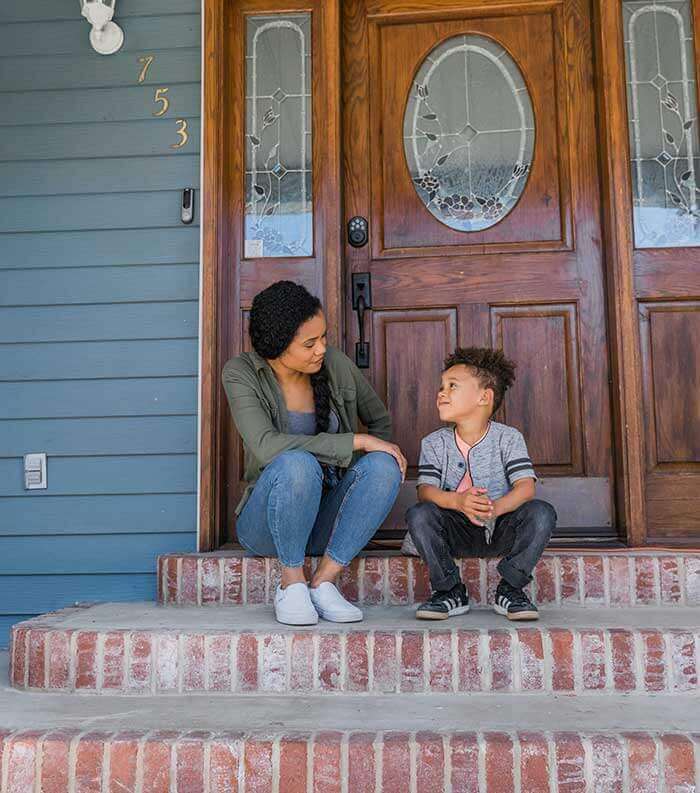 Smart Locks and Cameras Go Hand in Hand
To take home security to the next level, SafeStreets makes it easy to combine video capabilities with your smart door lock system. Your mobile app can access integrated security cameras, allowing you to keep a close eye on your home from virtually any location, and giving you peace of mind when you're away.
Using a video doorbell camera from SafeStreets, you can see who is at your door, and, if appropriate, remotely unlock the door to let them in. If your door's status changes from locked to unlocked, strategically placed indoor and outdoor security cameras can help you get a clear picture of what is going on. If someone enters your home, you'll be immediately notified via the app, and can view live video footage from each of your security cameras.
Integrating video monitoring with your smart door locks keeps you connected with every corner of your home, so you'll never have to wonder whether the things you love most are safe.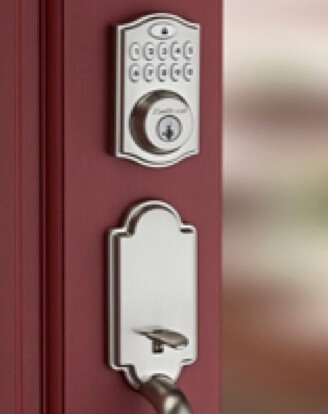 Why Choose SafeStreets for Your Home Security Needs?
As an ADT Authorized Provider, we at SafeStreets pride ourselves on working with you, our customers, to provide reliable, cutting-edge, and stress-free home security and ADT monitoring. Our industry-leading technology currently helps protect homes in 44 states and Washington, D.C. Whether you live in a big city, rural town, or somewhere in between, our team has experience helping protect homes like yours.
Our goal is to help make protecting your home easy and hassle-free by providing unparalleled customer service and a quick and seamless installation process. Unlike other security companies where you may have to schedule your installation appointment weeks in advance, we provide same-day installation in the majority of the locations we service. And because we know how valuable your time is, we'll work with you to set up a one-hour window for installation. Your satisfaction is the most important thing to us, and our team will work with you to make sure you're 100% satisfied with your purchase.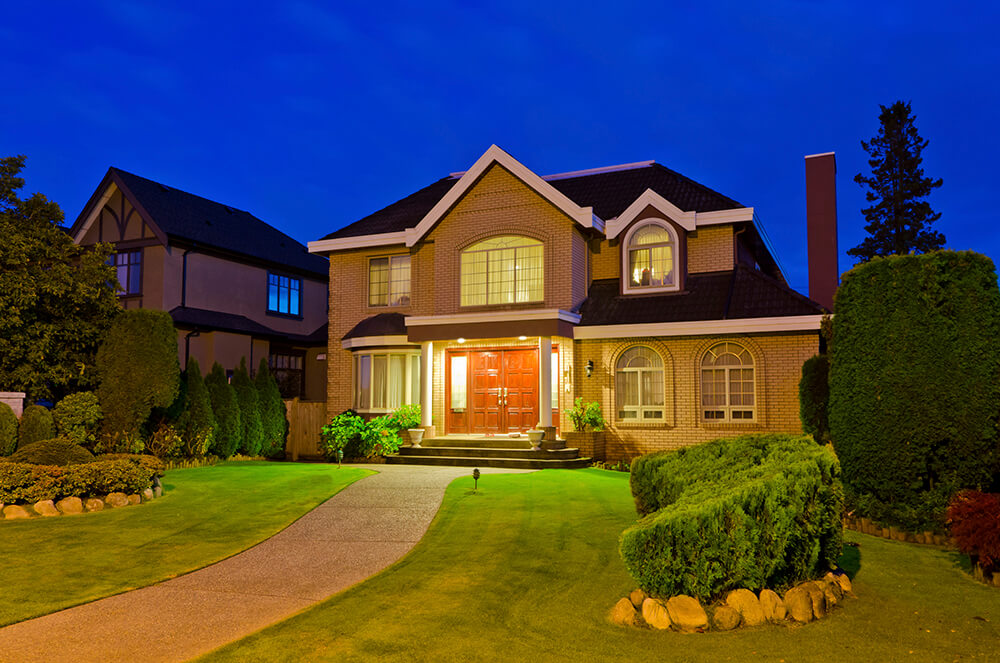 We're Here for You
Schedule Smart Door Lock Installation With SafeStreets
Protecting your home is easy with the help of Safestreets and ADT 24/7 monitoring. To schedule smart door lock installation, contact us today. We can help you take your home security to the next level. We'll work with you to help you choose the smart door locks that meet your safety needs, set up an installation time that works with your schedule, and optimize your home's security.
Contact Us