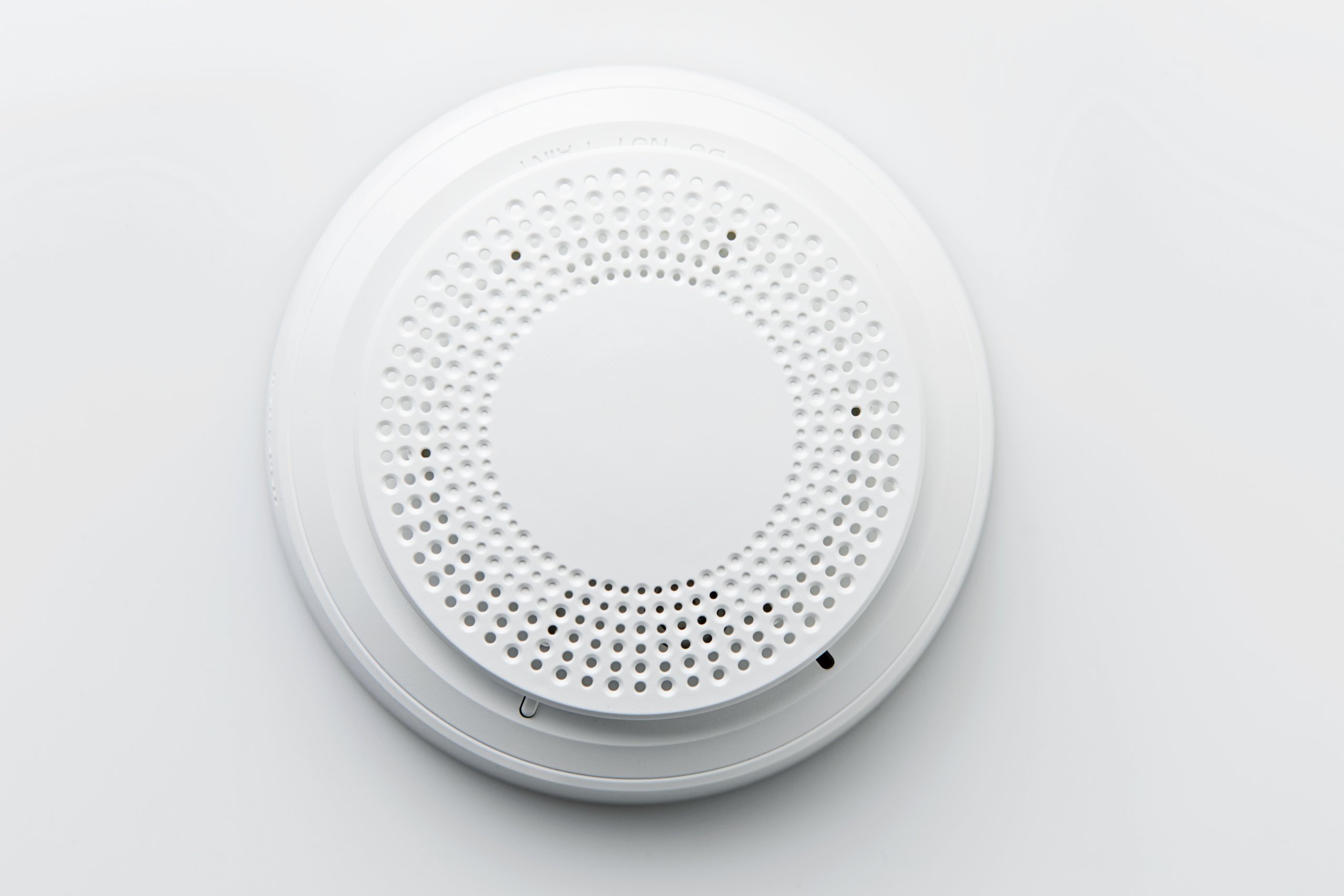 When it comes to keeping your family safe, smoke detectors are essential. According to the National Fire Protection Association, 3 out of 5 home fire deaths happen in homes without smoke detectors or working smoke detectors. One key part of keeping your smoke detectors working is the smoke alarm battery. Read on to learn more about smoke detector batteries and why ADT smoke detectors are the best on the market. 
What Is the Best
Smoke Detector Battery
? 
One common question many people ask is what the best smoke alarm battery is. Older smoke detectors use a 9V battery. These are pretty decent batteries that have been the best choice for many years. Nowadays though, it's much more common to find smoke detectors that use 2–3 AA batteries. If you can, you should choose AA batteries for smoke detectors. These AA batteries hold three times more energy than the 9V batteries. 
In some areas of the country, you're required to have a 10-year sealed battery for your smoke detectors. These batteries do last an entire decade without having to change them. Even if it's not required, everyone can choose to buy a 10-year smoke detector to avoid having to change the batteries frequently. Instead, you'll change the smoke detectors after 10 years (which is around when you should change out any smoke detector). These 10-year batteries will make a noise to let you know when it's time to buy new detectors. 
How Often Do I Change the
Smoke Alarm Battery
?
Unless you have a 10-year battery life, the NFPA recommends that you change your smoke detector batteries every six months. Many people find it easier to remember to change the batteries in smoke detectors around Daylight Savings time when they're already changing their clocks. Your alarm will also chirp or beep if the battery needs to be replaced at another time. 
How Do I Replace the Battery? 
When it comes time to change your batteries, these are the basic steps that work with nearly every smoke detector: 
Turn off the main power at your circuit breaker to avoid any electrical shock. 

Remove the cover of the smoke detector. If you're unsure of how to remove the cover, a user's manual will have that information. 

Remove the old battery and put the new battery in. Watch to make sure that the positive and negative sides of the battery are put in correctly. 

Test the smoke detector. You'll want to test it before you reinstall it. Most smoke detectors have a testing button that you push. If the new batteries don't work, it means you need a new smoke detector. 

Reinstall the smoke detector. 
What Makes Your Smoke Detector Beep?
If you're hearing a beeping or chirping sound randomly from your smoke detector, it might be that it needs a new battery. But if you install new batteries and the chirping continues, there could be other factors that are affecting your smoke detector: 
The battery could be loose. Make sure that it can't be shaken loose. 

Make sure to use a battery with a use-by date no later than four to five years in the future.

Batteries can sometimes fail at making good contact with battery connections. To fix this, disconnect and reconnect the battery a few times. 

Make sure that the battery compartment door is completely closed. 

Check if there's loose white neutral wiring. 

Check if it's caused by humidity, steam, or condensation. 

Lower or raise the temperature of the room. Smoke detectors work from 40–95 degrees Fahrenheit. 
Choosing a Smoke Detector
When it comes to a smoke detector, you need to choose one that will keep your family safe. At SafeStreets, our smoke detectors from ADT are the best in the business and built to last without worry. They feature early detection technology that will alert you before you can even smell smoke and also alert your local fire department to have help on the way as quickly as possible. 
Instead of worrying about smoke detectors, you spend time on the things that really matter. With a smoke detector from ADT, you'll get:
A smart touchscreen hub connection that lets you know when the battery is low

Notifications directly to your phone if the battery is low

Lithium-ion batteries that last 6+ years so you don't have to change the battery that often

Access to easy

video tutorials

when you do need to replace the battery
Get a free quote for smoke detectors today.