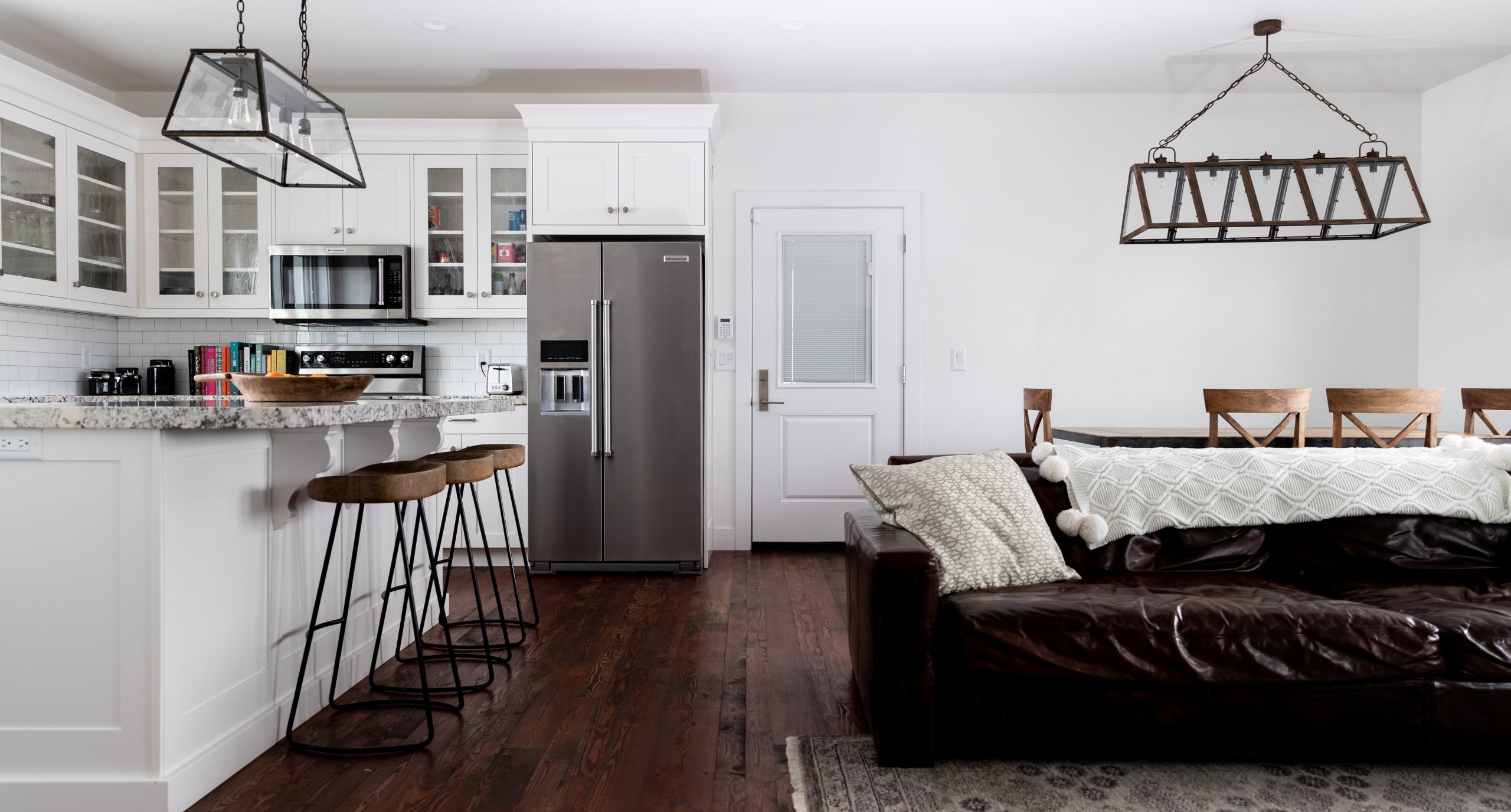 Many Americans rent homes or apartments. In fact, 43 million Americans rent the space they live in. A large number of these people live in apartments, and many of them don't have security systems because they're renting. But apartments still need security. Read on to learn more about apartment security systems, discover the options from ADT, and get answers to other nontraditional security questions. 
Do I Need a Security System for an Apartment? 
One common question most renters have is if they even need a security system for their apartment. We often tend to have this vision of burglars sneaking into big houses at night to steal plasma screen TVs. But in reality, burglars choose targets where they think they won't get caught and that they can enter quickly. Apartments without any security fit this bill. They fit it so well that according to the US Bureau of Justice Statistics, renters are more likely to be burglarized than homeowners. Because of the high rate of burglaries, renters should consider getting a security system for their apartments. 
Common Home Security Systems for Apartments
Some kinds of security systems can decrease your risk of being burglarized and increase your sense of comfort. These are the most common parts of a security system that can benefit apartment renters: 
Essential home security alarms.

Alarms are a big deterrent for burglars. They will also alert you if something is awry in your apartment while you're gone. 

Indoor security cameras.

Indoor cameras will help deter theft while also recording what's happening in your apartment while you're away. Indoor cameras help you monitor your pets and family to make sure they're safe at all times. 

Outdoor cameras.

Outdoor cameras are a good way to signal to potential burglars that your apartment is under surveillance and secured. 

Doorbell cameras.

These will help you see who's at your door, monitor package deliveries, and help keep your family safe. 
Can I Install a Security System? 
While many renters want to install a security system, a lot wonder if it's even possible to install one in a rented apartment. There are legal restraints on installing things involving wiring without landlord permission, but there are other ways to help protect your apartment from theft. The first step is to communicate with your landlord about getting an installed security system. 
Does Your Landlord Approve of an Installation? 
The best-case scenario is that your landlord approves your request to install a security system. In many cases, the landlord will also see the benefit of protecting the property he or she owns. Some landlords are even willing to pay for the security system to attract future tenants. 
If your landlord approves, go ahead and install the security system that you would like—including the right cameras, alarms, and doorbells. You'll most likely need to share any alarm codes with the landlord, so they're able to enter the property without tripping an alarm. 
You might also want to research your state laws for privacy. In some states, some laws restrict what video footage landlords can access, and that might affect where your landlord allows you to install cameras. If landlords can't access indoor footage, you might consider requesting permission to install indoor cameras yourself. 
Does Your Landlord Not Approve of an Installation? 
Sometimes landlords don't approve of security system installations. If you're not approved to install a security system, there are still ways to protect your apartment from burglary and help protect your family. 
One way to get security protection is to install a wireless security system like an ADT-monitored system from SafeStreets. These systems don't require rewiring your apartment. Wireless systems provide the security you need through cameras and alarms, and they're easy to install and take with you when you move. Also, if your landlord approves of indoor security installations but not outdoors (or vice versa), you can use a wireless system outdoors and remove it when necessary. 
Choosing the Right Security System for Your Apartment
The right security system for your apartment will depend on your landlord and what options you have. But no matter the situation, there's a way to find security for your apartment. In addition, there are several other security steps you can take to add an extra layer of protection for your apartment: 
Install deadbolts or a chain lock.

You'll want some kind of mechanism to help keep intruders out. 

Get a security bar for sliding doors.

Even a simple wooden dowel can help keep sliding doors from being opened. 

Keep your windows closed when possible.

Keeping your windows covered with blinds or curtains keeps intruders from being able to look inside and determine if there's something they want to steal. It also helps protect your privacy. 

Get a safe for valuables.

Keeping any valuables locked up will help reduce the risk of burglars seeing them as well as reduce what you might lose in the event of a break-in. 

Consider investing in renter's insurance.

Renter's insurance is important to protect your property, including in the case of a robbery. 

Don't advertise when you're away from home.

When you're away during the day, try to vary when you're gone, so thieves are less likely to notice a pattern. When you go away on vacation, be discreet about it and avoid making it public knowledge that you won't be home for a week. 

If your neighborhood has a watch group, be a part of it.

These groups will help keep you aware of what's happening around you. 
Apartment Security Options From ADT
Blue by ADT is a great option for renters' security that won't make your landlord mad. This DIY system can be easily installed yourself, doesn't require a contract, and is backed by the most trusted leader in home security. It still comes with a lot of the same features we've mentioned above for traditional security with the added bonus of being able to take it with you easily if you move. Get the security you need to help protect your home with alarm sensors, smart locks, indoor cameras, outdoor cameras, or a doorbell camera without causing damage to your rental property.  
What If I Own A Nontraditional Home Like a Condo?
If you own it, we can secure it. Here at SafeStreets, we believe that all homes, second homes, vacation homes, condos, and townhouses alike should have the protection they need. That's why we offer customizable home security packages that make sense for you and your property. Whether you're just wanting a basic home security package or you want a home as smart as you are, we've got you covered.
Our security equipment includes cameras, alarms, glass break sensors, video doorbells, smart door locks, and more. These features can help protect your property and family wherever you live.