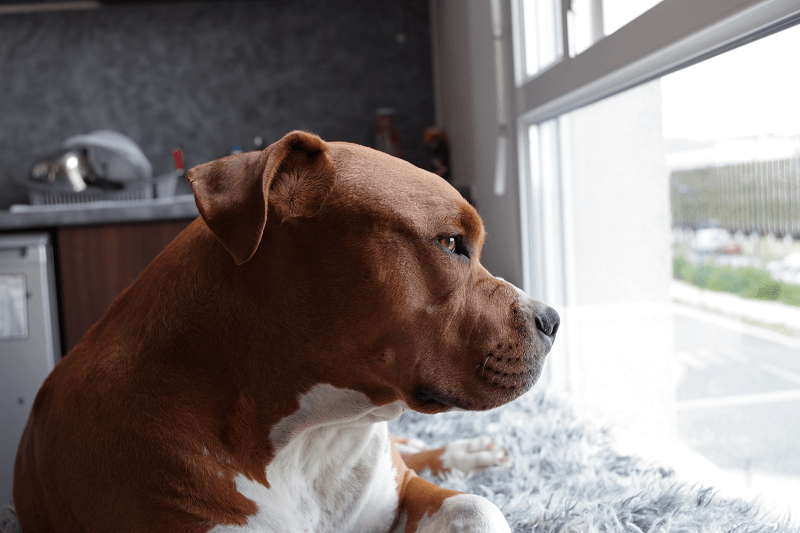 Halloween is over and while some may already be looking forward to tree-shaped cookies and the smell of gingerbread, the rest of us are thinking of turkey and cranberry sauce. Our winter holidays are a time of eating good food, seeing family and most of all…traveling.
Since 68% of U.S. households own a pet, chances are you may be leaving a critter back home this season when you travel. Before you run knocking on all your neighbors' doors asking for their help looking after your favorite fur ball, check out these tips for finding the right pet sitter for you.
Before You Choose That Pet Sitter…
Start looking early. Finding a pet sitter is not a task you want to rush. This is someone who will be entering your home, caring for a furry member of your household, and taking on a lot of responsibility. Starting your search sooner rather than later can guarantee finding reliable care for Fluffy and Fido.
Check their services. See what the different options of sitters have to offer. Some pet care can include multiple visits during the day to feed, walk or play with your pet, while others can stay in your home so your pet isn't alone. Many even offer to bring in your mail or water your plants while you're away.
Ask around for referrals. Your perfect pet sitter may be just a question away. Friends, neighbors or even your veterinarian may know of some great pet services they've used in the past and can tell you about the not-so-great ones to avoid as well. If your pet has special dietary or behavioral needs, your vet may be the best resource for finding a pet sitter who will work for you.
Have a list of prepared questions. While searching, know which questions you're going to ask potential sitters. These questions can be as simple as their hourly rate or how many visits they can do each day, but they can also be specifically tailored to you and your pet's needs. The Humane Society has a helpful list of potential questions you can use if you're not sure what to ask.
Preparing Your Pet Sitter…and Your Pet
Schedule a meet and greet. Before you leave your pet alone with your chosen sitter, introduce your furry friend to their caretaker while you're still home. This can provide a more comfortable transition for your pet, as well as allow you to explain any special requests to the sitter while you're face-to-face.
Reserve for the holidays ASAP. Many pet sitter businesses offer their services on holidays, but those days can fill up fast. Be sure to plan with your sitter well in advance if you need someone watching your pet while you're away this holiday season.
Leave more than one key. Have two spare keys, one for the sitter and one for a trustworthy neighbor. If the sitter gets locked out, they have a backup, and if something happens and they can't stop by your home, it enables your neighbor to step in and help. Also have your pet sitter and your neighbor exchange phone numbers so they both know whom to contact.
Show them around. Make sure to show your pet sitter your home's safety features such as the circuit breaker or security system, in case of an emergency or just accidentally setting off the alarm.
Buy extra supplies. You never know what might happen while you're traveling, especially around the winter holidays, so stock some extras that your pet may need in case you're gone longer than expected. This could be food, medication, doggy bags, kitty litter, or even some water jugs in case of an emergency.
Wherever your travels take you this holiday season, rest assured that your furry family is safe and sound back home with a pet sitter you trust–especially if the rest of your family can't be trusted to keep their fingers off the turkey.