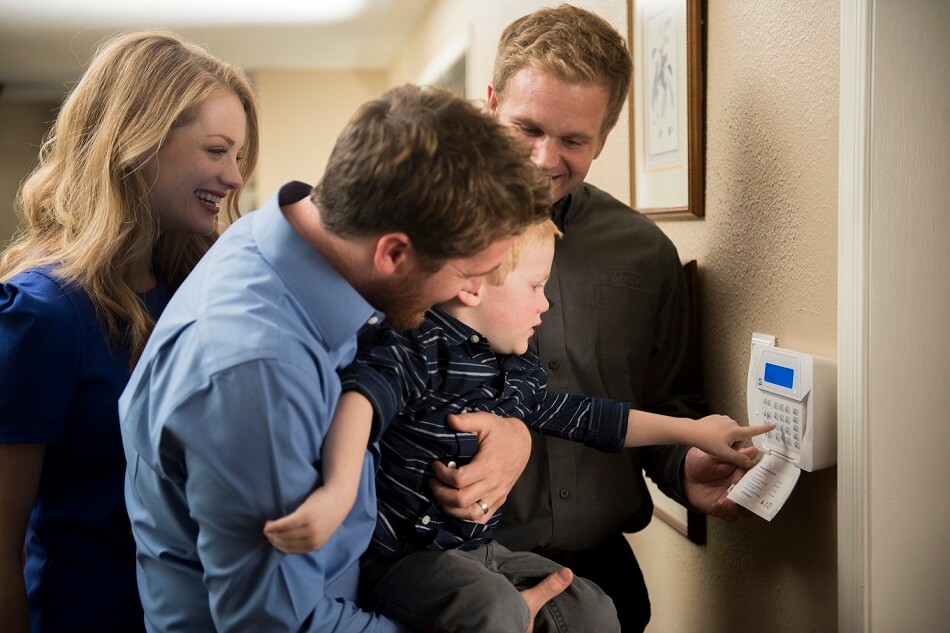 If you're shopping for a home security system, you might be wondering what exactly that entails: What is meant by "security" and what do you get for your money? The answer to that question is a much more elaborate one than it used to be!
If you go far enough back in history, you'll eventually find that barking dogs were the cutting-edge home security system—once upon a time. However, people eventually wanted more. I suspect it had something to do with our switch from a rural to an urban society, with more people living in close proximity to each other.
Alarm.org offers a delightful synopsis of the history of home security, dating back to post WW I times when a homeowner could pay for the service of door shakers: people who would shake your door at night to make sure it was locked. Or consider smoke detectors, something we take for granted: Homes didn't have smoke detectors until after 1962 when researchers found that using heat and smoke detectors could decrease fatalities.
Obviously, we've come a long way. So what does today's high-tech home security offer you, now that we've evolved and we have so much advanced technology? Quite a lot, it turns out! And definitely more than someone to shake your door!
Home security system basics
Even standard plans include far more than homeowners might have dreamt about even 20 years ago. These standard home security plans usually include motion sensors, 24/7 remote monitoring, a keychain remote, high decibel alarms, yard signs and window decals, digital keypads for the control panel, and door and window contact sensors.
A basic plan like this provides everything a homeowner (or renter!) needs to know they have the nuts and bolts of home security covered. Note, however, that there is still plenty you should do to keep your home and family safe. We call this commonsense coverage and you can find tips for this kind of safety-mindedness here.
From home security to home automation
And now in 2015, we've evolved even more beyond the door shakers—much more. Today your home security system can not only deter intruders, but can also be a more comfortable and energy-efficient home, as well as a better-protected one.
Beyond the basic plans, homeowners can opt to have automated lighting, door locks, small appliances, heating and air conditioning. This means your home can be well-lit and warm by the time you walk through the door at the end of the day, without leaving lights and heat on while you're gone. It also means you can make sure the doors are locked if you leave the house before the kids do in the morning—because "kids" and "forgetful" seem at times to be synonyms (at least at our house!).
Beyond the comfort factor, however, you can get extra protection for your home. No, you won't get a barking Doberman to augment the alarm system, but heat, smoke, flooding and carbon monoxide detection are all possibilities. In addition, you can keep an eye on your property, pets and kids with real-time video surveillance, and a home control touch screen makes all of the automating easy to do, although several plans are smart phone and tablet enabled too, giving you remote, on-the-go monitoring and access to your home security system.
Door shakers and Dobermans had their place in home security systems of old, but today we live in a time when technology has enabled homes that are considerably safer and better protected, whether you decide to sign up for a basic home security system or a deluxe one.