DeLand, FL Home Security Systems
Every parent dreads the age when their children become independent enough that they don't want a babysitter anymore. While you like the idea of saving money, leaving your kids home alone is often a scary transition. SafeStreets can help you keep an eye on your kids while they're at home with a variety of home security tools, fire and life safety systems, and home automation systems.
SafeStreets is an ADT Authorized Provider, so you can monitor your home's video feed from your phone, as well as receive alerts when they come home, open doors, or when someone rings the doorbell through the ADT Control App. Keep reading to see how SafeStreets can provide the tools you need to help keep your home and family safe.
Call for a Free Quote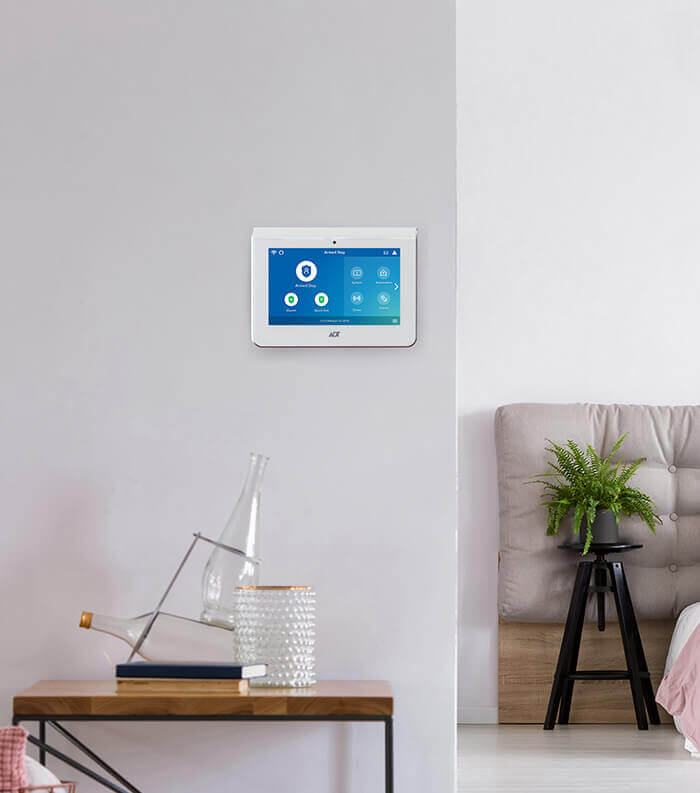 Home Security Systems in DeLand, FL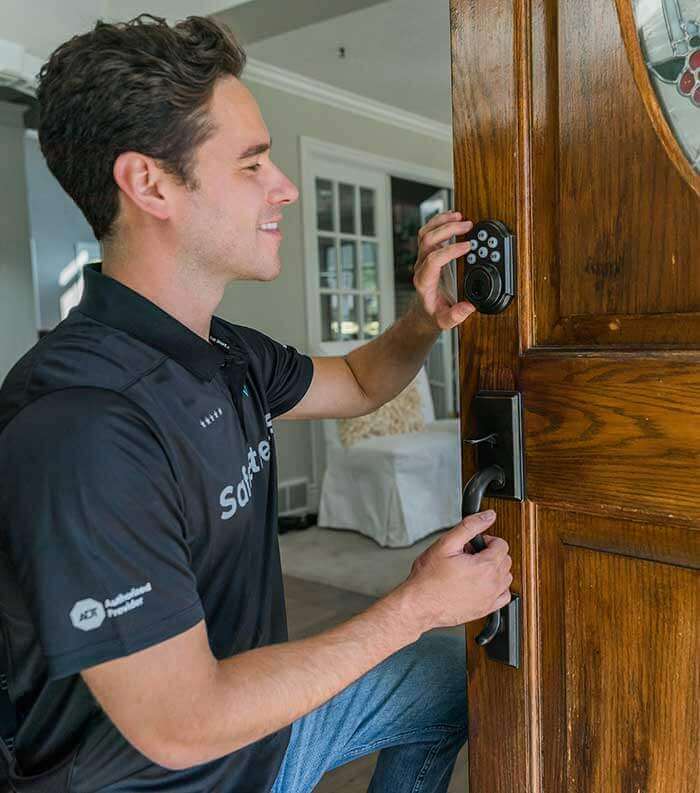 Home Security Products from SafeStreets
SafeStreets understands the importance of helping you protect your family. It's your top priority. That is why we offer a wide range of products to help improve safety around your home. 
If someone tries to gain entry to your home by opening or breaking a window, our window and door sensors or glass break sensors can help alert you to the situation immediately. Both are discreet and are monitored by ADT. So if someone opens a window unexpectedly, someone from ADT will help make sure you're aware of the situation. 
Smart door locks are another valuable tool for home security. You can lock and unlock the door from your phone from virtually anywhere. Kids tend to loose things easily, especially keys. Give them a combination instead that is personalized to them. This helps you keep tabs on their whereabouts as you can see a running log of who has come into your house throughout the day.
Check out all of our home security products: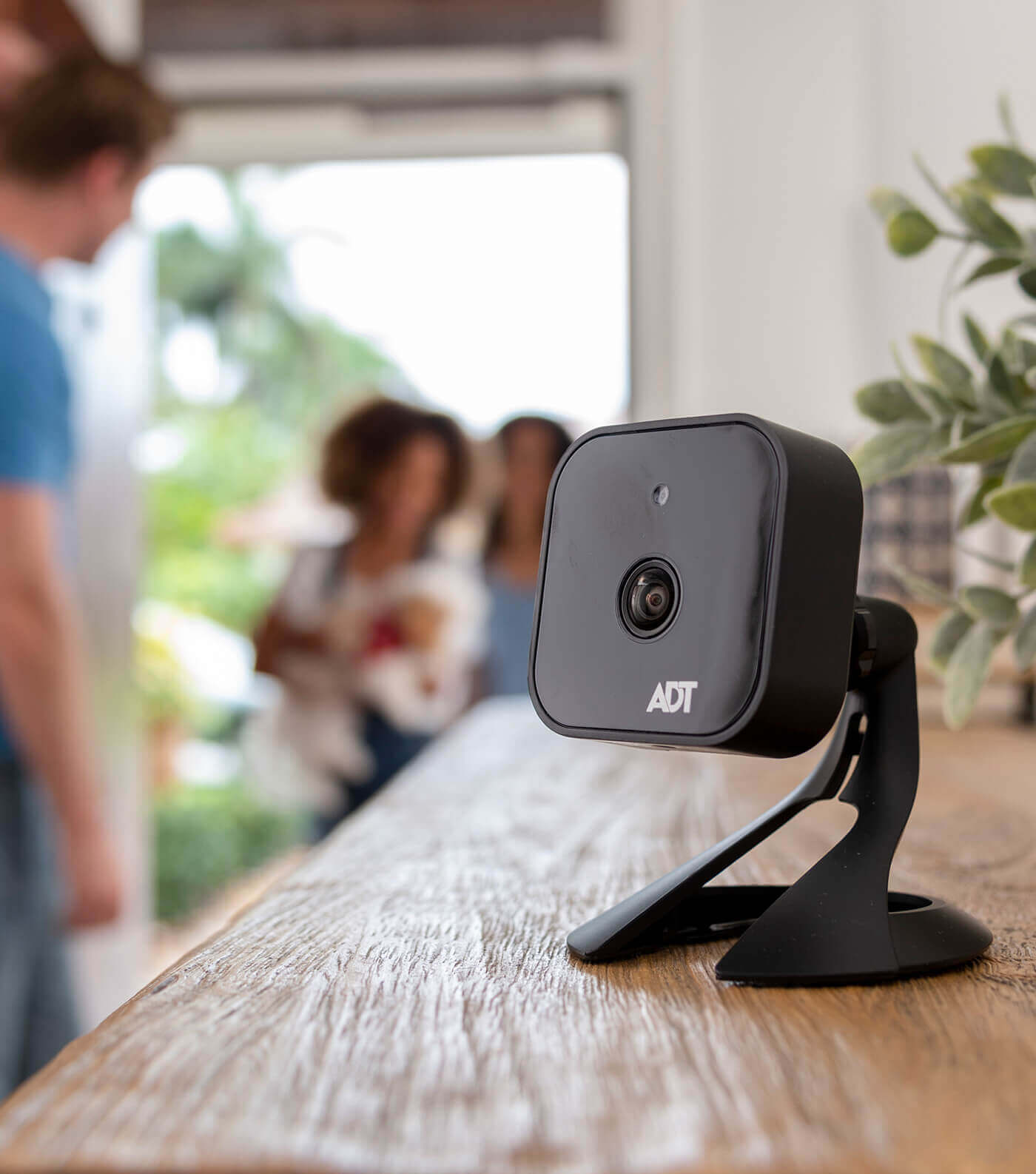 Security Cameras from SafeStreets
Cameras help provide valuable information to you as you work to keep your home safe. For many people, they can be beneficial in pinpointing what is happening in and around your house. 
While doorbell cameras are great for monitoring what's at your front door, you may want to add more exterior cameras to your property to monitor other entry points like your back door, side doors, or garage doors. Indoor security cameras are helpful for keeping and eye on your children to make sure they made it home from school safely and that they're doing their homework like they should be. 
 We encourage you to check out some of the high-quality security cameras we offer: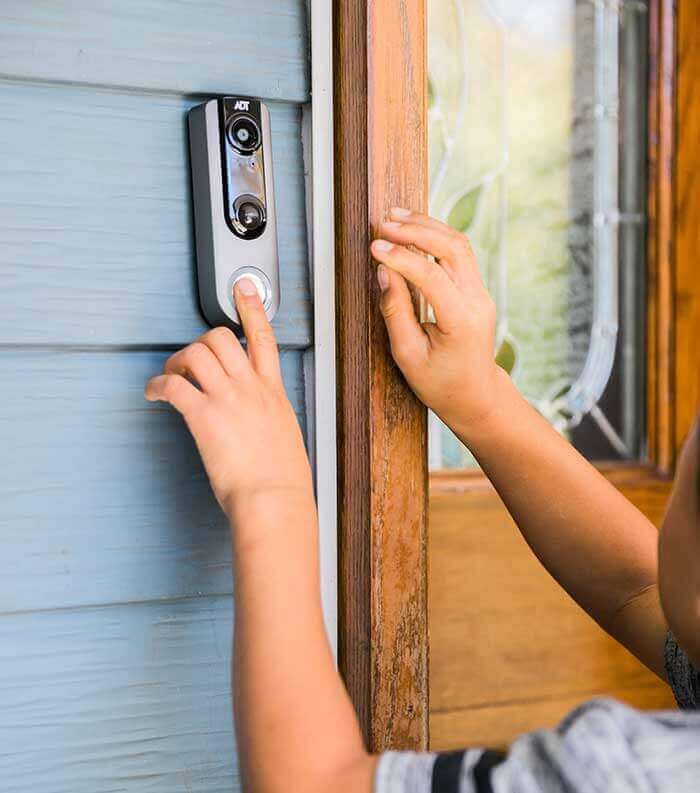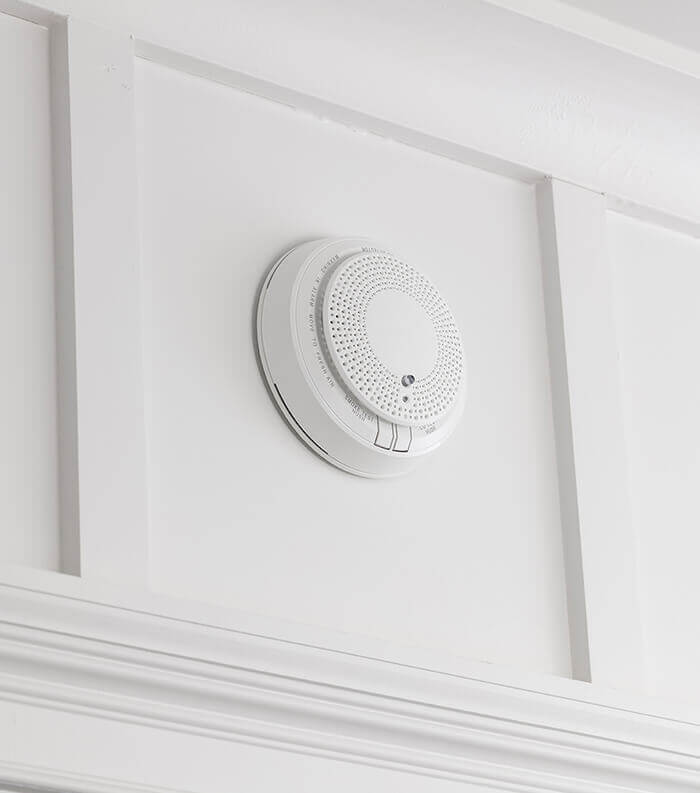 Help Protect Your Family with Fire & Life Safety Systems
Home fire and life safety systems may help keep your family safe in the event of unwanted disasters. Sometimes the threats we face come from outside the home. Other times, there are risks within it. Flood sensors can help detect excess water on the floors of your home. This can be caused by a storm, a broken pipe, a leaking hot water heater, or an overloaded washing machine. All of these things can cause extensive water damage if not responded to quickly. Flood sensors from SafeStreets can make you aware of the situation so you can stop the spread of water from making the damage worse. 
You may also not realize the dangers of carbon monoxide, a gas that can sometimes come from a stove, fireplace, or dryer. Yet, with carbon monoxide detectors in your home, they can help make you aware of the presence of this odorless gas long before it becomes a problem. 
Don't overlook the importance of protecting your home against fire. A smoke detector may help give you a bit more time to react. You'll even receive an alert on your phone if this alert sounds, allowing you to help make sure everyone in your home gets out fast.
All of these services could be backed by 24/7 ADT monitoring to help give you peace of mind that someone is watching your home when one of these disasters strikes and can dispatch first responders if you're not home or unable to.  You can never predict when a disaster could strike your home. This is why SafeStreets believes it is always better to be safe than sorry by outfitting your home with devices you can trust.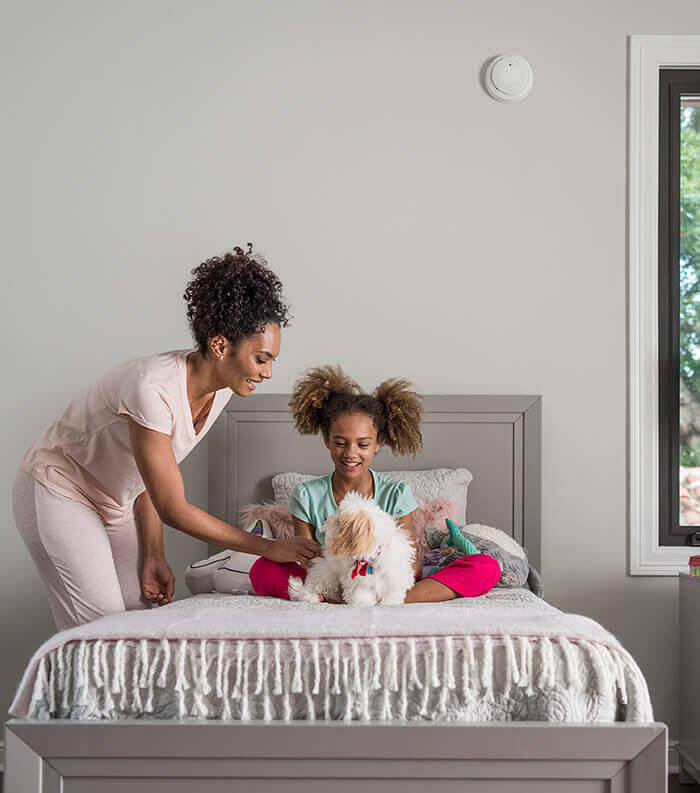 Home Automation Systems from SafeStreets
Home automation is more accessible than ever. It lets you control your home from a distance and provides ultimate convenience. Here are a few ways this may help you. 
Smart Plugs
Did you unplug the toaster before you left for the day? Did you turn off the coffee pot? With a smart plug, you can use the ADT Control App to turn on and off these plugs from a distance, alleviating those worries. Additionally, it can help you keep your monthly electrical bills in check by allowing you to turn off unnecessary electronics.
Smart Lights
You can do the same with smart lights. Turn various lights on and off throughout your home when you are away from it. Or, use it to help you get the lights turned off around the house at night without visiting every room. This also works as a security measure. You can choose to leave some lights on to help convince a potential burglar that you are home.
Smart Thermostats
Smart thermostats are a great way to help better control your home's heating and cooling systems. You can make adjustments from virtually anywhere, which can help you conserve energy.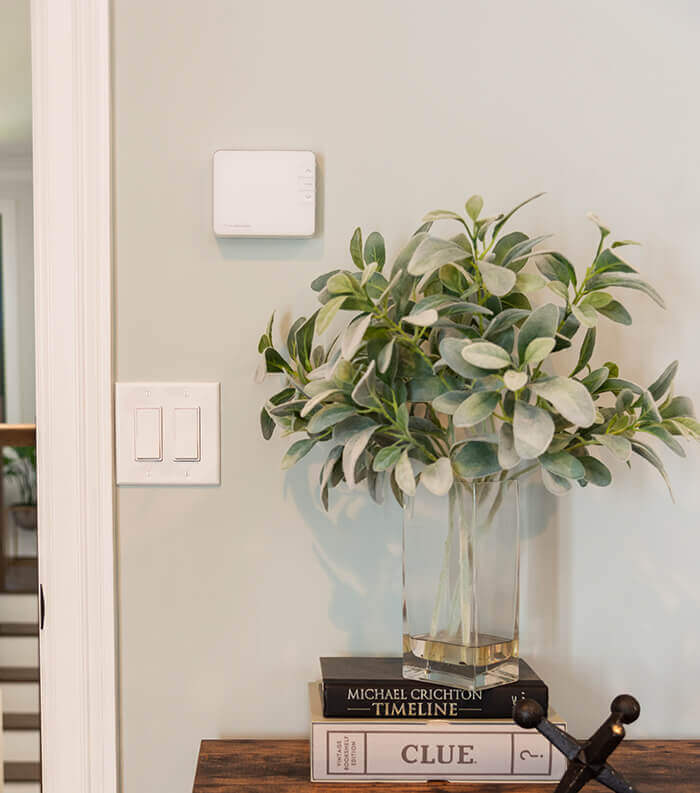 An Experienced and Reliable ADT Authorized Provider
SafeStreets is one of the oldest, largest, and most experienced ADT Authorized Providers. You can depend on us to help you gain access to one of the most reputable security companies in the industry. Regarding home safety, having the ability to manage your home's safety with monitoring services 24/7 can provide you with even more peace of mind. Talk to SafeStreets today to help create a personalized security system for your DeLand, FL home.
Call Today For Your Free Quote!