Home Security Systems in Chicago, IL
Do you feel confident that your family and home will be protected in the case of an emergency or a break-in? At SafeStreets, an ADT Authorized Provider, we want to help homeowners feel safe and secure in their homes to help give them the peace of mind they deserve. We can help do that by installing the best home security, fire and life safety, and home automation systems in the industry. Don't leave anything to chance; contact SafeStreets today to make an appointment for home security system installation in your Chicago, IL home.
Call For A Free Quote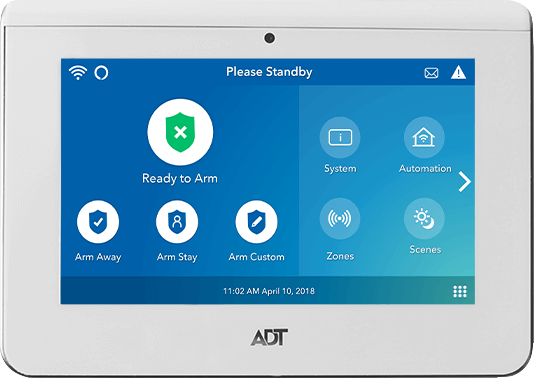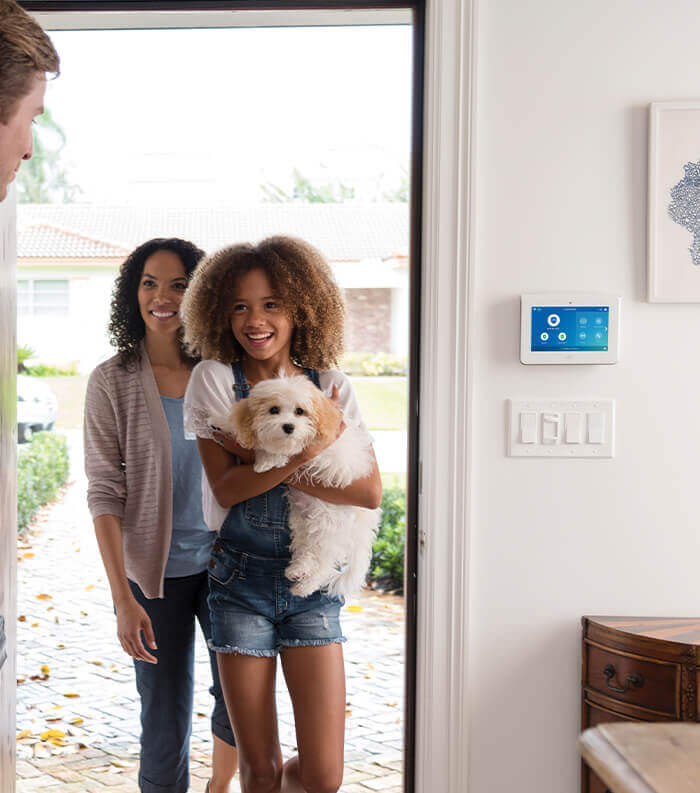 Home Security Products from SafeStreets
At SafeStreets, we understand that helping protect your family is your top priority. Our home security products can help prevent break-ins from occurring, while notifying you and the authorities of potential danger. Our home security products include:
Door and Window Sensors.

Door and window sensors are a great way to know right away if a window or door in your home has been opened or closed. If sensors pick up movement, you'll be notified through your smartphone, and an ADT-monitoring professional will call the authorities to send help to your home.

Glass Break Sensors.

Glass makes a very specific and distinguishable noise when it breaks. SafeStreets' ultra-sensitive sensors can easily pick this noise up and notify you immediately of a threat. Our glass break sensors have a 25-foot radius so there's no need to place them by every window or glass door.

Smart Door Locks.

If you're constantly searching for missing house keys, a smart door lock might be just what you need. Our ADT-monitored smart door locks allow you to lock or unlock your door from virtually anywhere with your smartphone. There's also a keyless entry option so you can manually enter a code to unlock the door without using a key.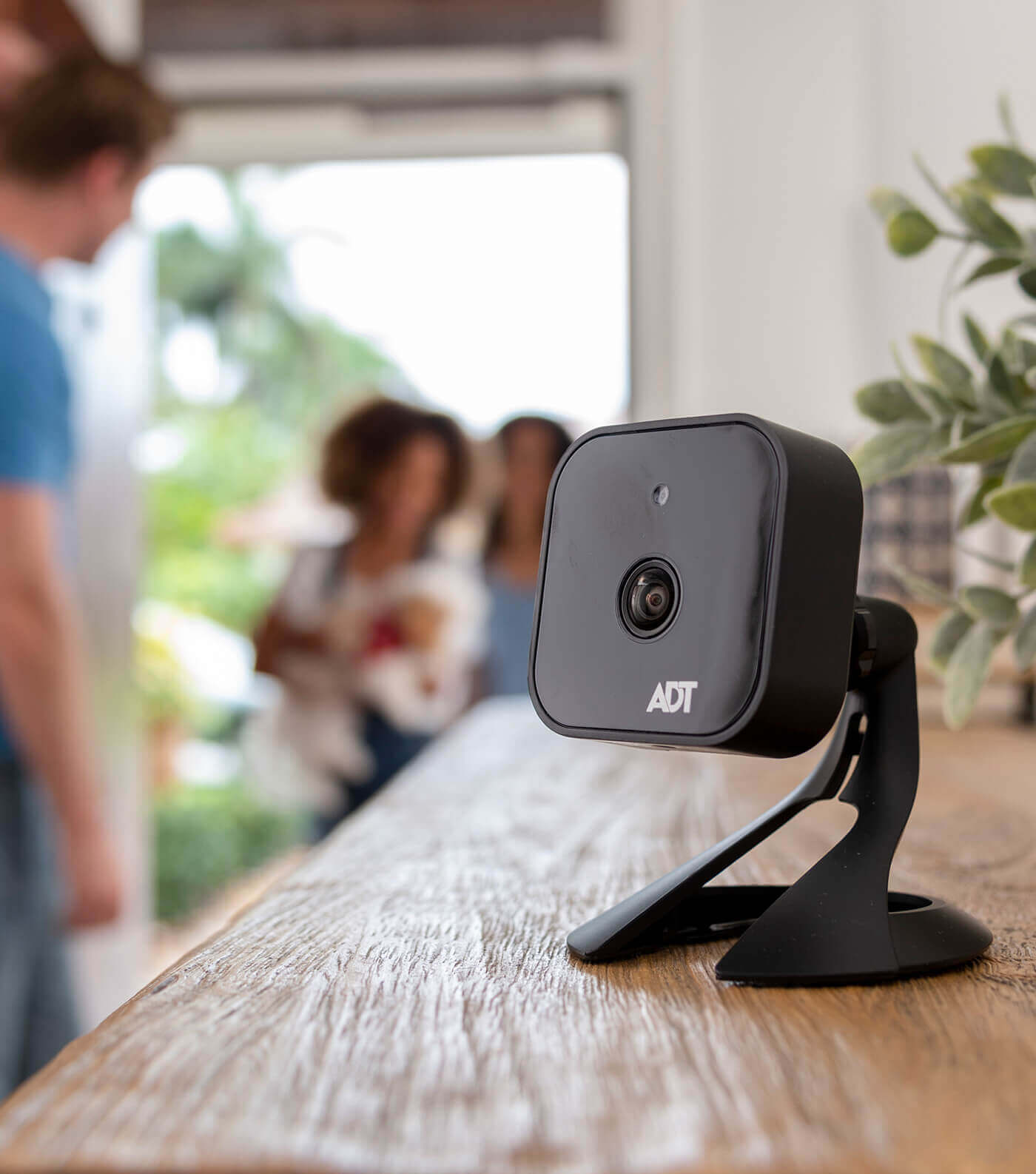 Security Cameras in Chicago, IL
It's impossible to always keep an eye on your home, especially while you're at work or on vacation. That's where security cameras from SafeStreets can help.
Video Doorbells

Our customers love the convenience and safety their video doorbells help provide them with. With the installation of a video doorbell, you'll be alerted immediately when someone is at the door. You can see the person and even chat with them using two-way audio. You can also receive alerts when a package arrives at your home and record video in case a porch pirate is lurking around your neighborhood.

Indoor Security Cameras

Help keep an eye on the inside of your home with indoor security cameras from SafeStreets. If any motion is detected, alerting you to the presence of a possible burglar, you'll be notified right away. Indoor security cameras are also handy if you want to check in on the kids or pets. You can even talk to them using two-way audio.

Outdoor Security Cameras

SafeStreets' ADT-monitored outdoor security cameras help you keep an eye on the outside of your property, day or night. With 720p HD video quality, you can see clear images with the security system's live feed. If the cameras detect any unusual movements, you will be immediately notified, and an ADT-monitoring professional will call the authorities for help.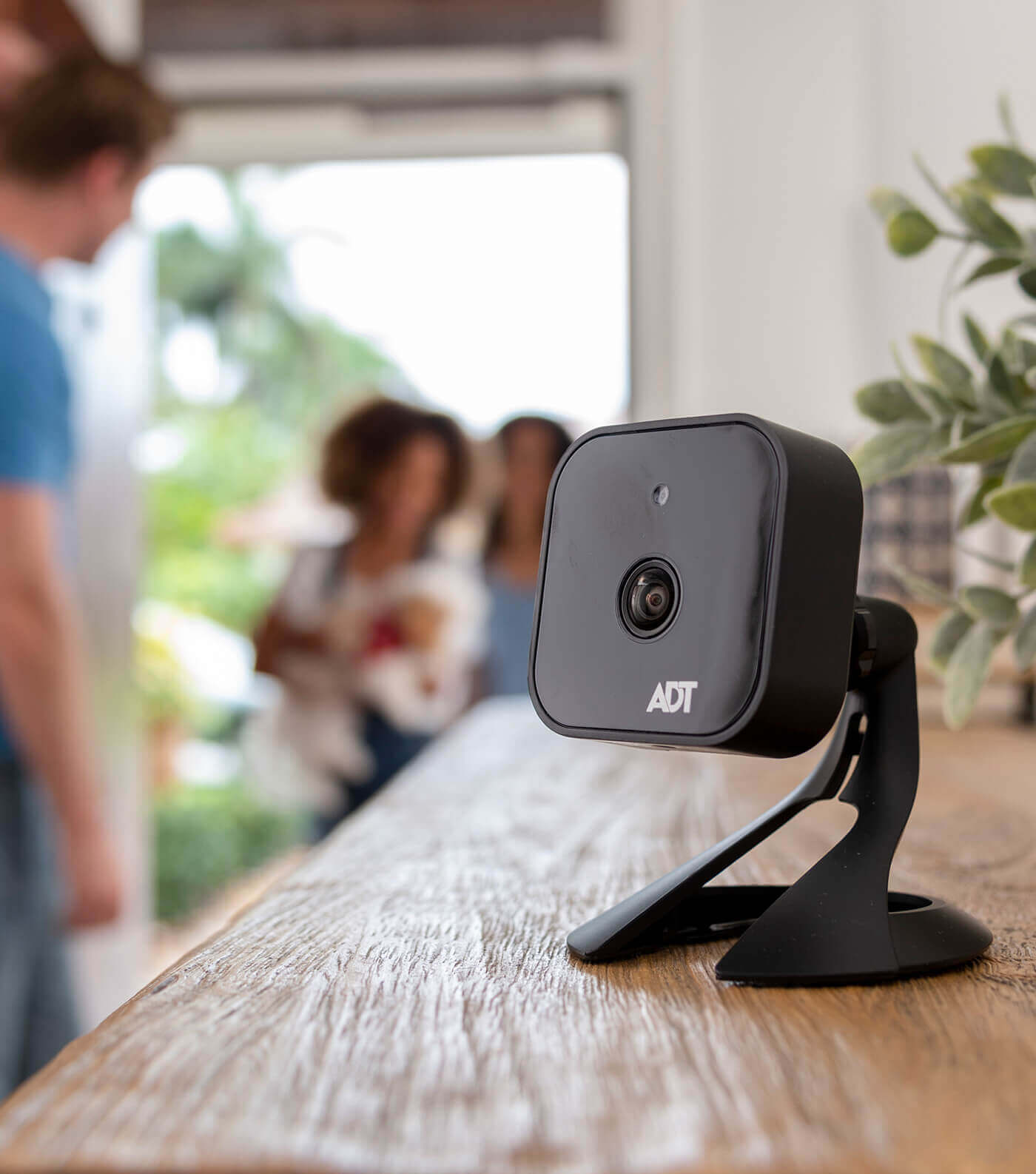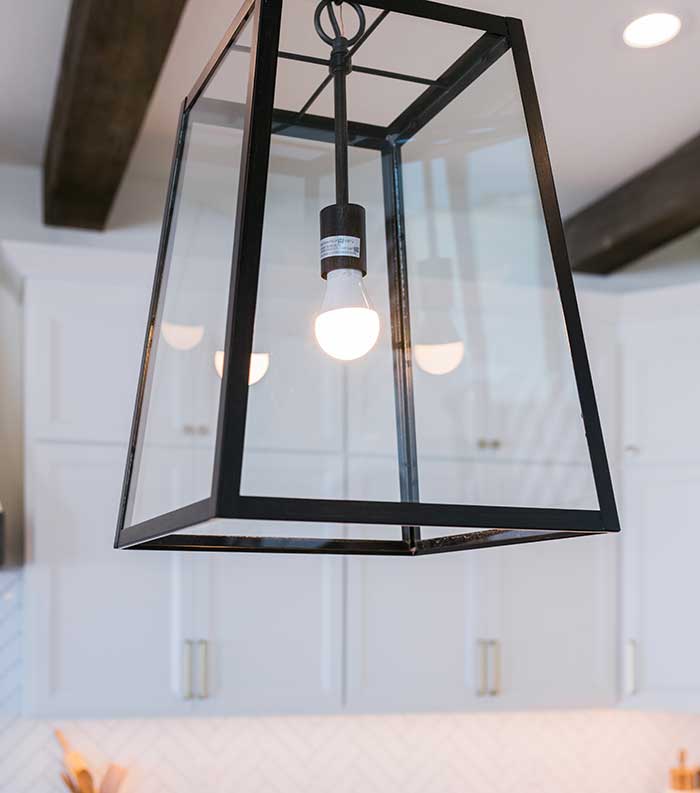 Home Automation Systems from SafeStreets
Do you want to make your home a more convenient, comfortable place to live? Then consider contacting SafeStreets about our following home automation systems:
Smart Plugs:

Have you ever dreamed about starting the coffee maker in the morning from the comforts of your bed? With smart plugs from SafeStreets, that convenience is not attainable. Smart plugs can turn pretty much any electrical appliance into a "smart" appliance. You simply need to plug the smart plug into an outlet, plug your appliance into the smart plug, and, voila, you can now control these devices directly from your smartphone.

Smart Lights:

Smart LED light bulbs from SafeStreets are easy to use. You simply need to screw in your smart light bulb into the fixture just like you would a regular light bulb. Then, you can control your home's lights from anywhere with your smart devices. You can also set automatic schedules for certain lights to turn on and off during the day, and you can dim the light bulbs even if the lighting devices don't include a dimmer setting.

Smart Thermostats:

If you're still using a programmable thermostat, you're definitely missing out! Smart thermostats take thermostat technology to a whole new level by allowing homeowners to control the thermostat remotely, or from the comforts of their bed or anywhere else in the house. Smart thermostats can also send you detailed energy reports that you can use to help lower your energy bills for increased savings. Smart thermostats also have artificial intelligence that can learn your temperature preferences over time and adjust the thermostat automatically.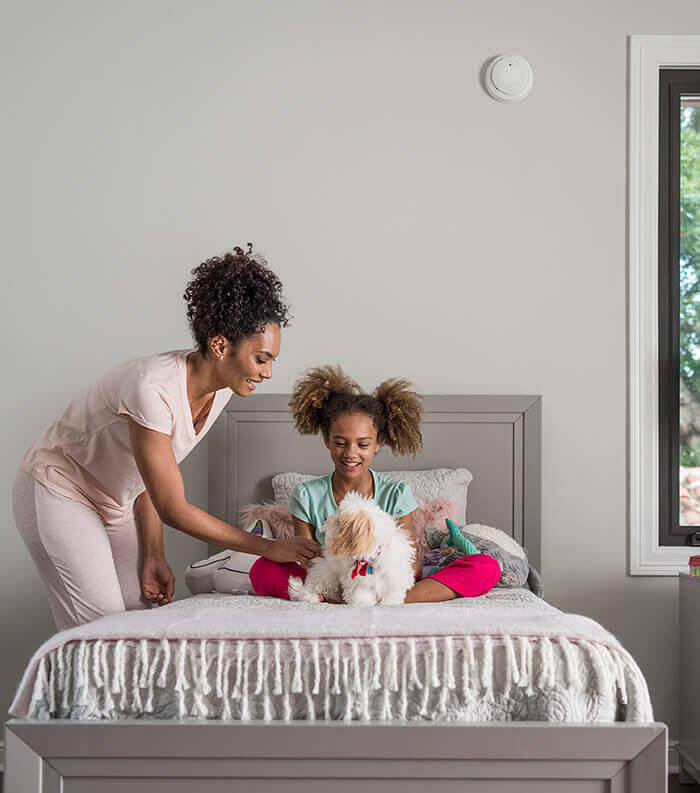 Help Protect Your Family With Fire & Life Safety Systems
Burglars and porch pirates aren't the only threats you need to help protect your home and family from, though. It's also important to install fire and life safety systems around your home, including carbon monoxide detectors, flood sensors and smoke detectors.
Water from flooding due to heavy rains or leaking appliances can cause thousands of dollars of damage to your home in a hurry. Installing flood sensors throughout your home – including in the basement, the bathroom and around any water-using appliances – can help prevent damage by notifying you immediately if there's a water leak.
Carbon monoxide detectors, meanwhile, sound the alarm if they notice the presence of CO, which is a colorless, odorless and tasteless gas that can cause serious health issues and even death. SafeStreets' carbon monoxide detectors can help pick up even the smallest levels of CO and notify you immediately. And, finally, you'll also want to ensure you have smoke detectors installed throughout your home, including on every floor, in each bedroom and outside of sleeping areas.
All of our fire and life safety products come backed with 24/7 ADT monitoring. So while you're trying to get your family and pets to safety, an ADT professional will contact the authorities to send help to your home in a hurry.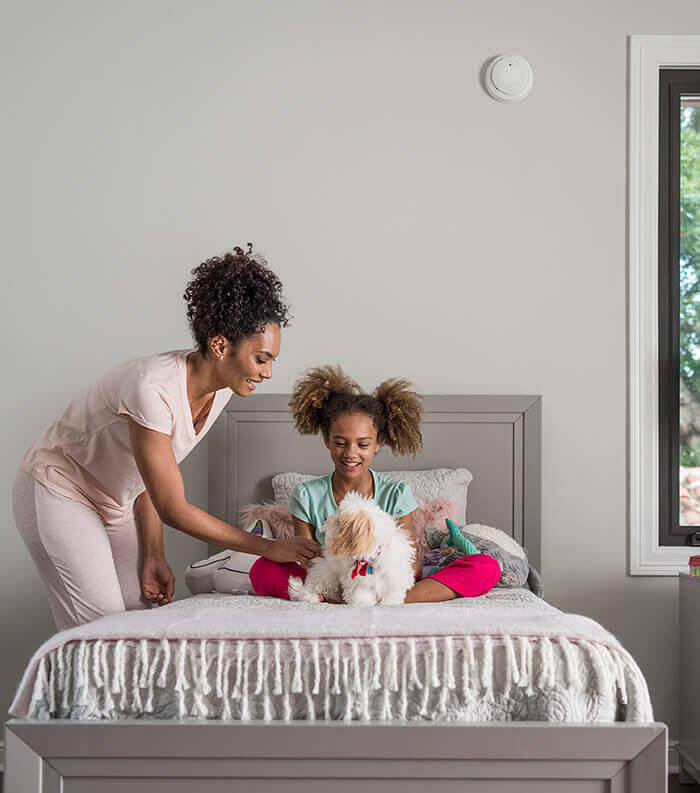 Home Security Systems Backed By ADT Monitoring
When you choose SafeStreets for your home security, home automation and fire, and life safety systems, you get the best of both worlds. This includes the best products, services and installation from SafeStreets, backed by ADT monitoring. If a fire breaks out in your home, or a burglar shatters a glass window, an ADT professional will quickly contact the authorities. To learn more about our products or to schedule an appointment, reach out to the professionals at SafeStreets today.
Call For A Free Quote Today