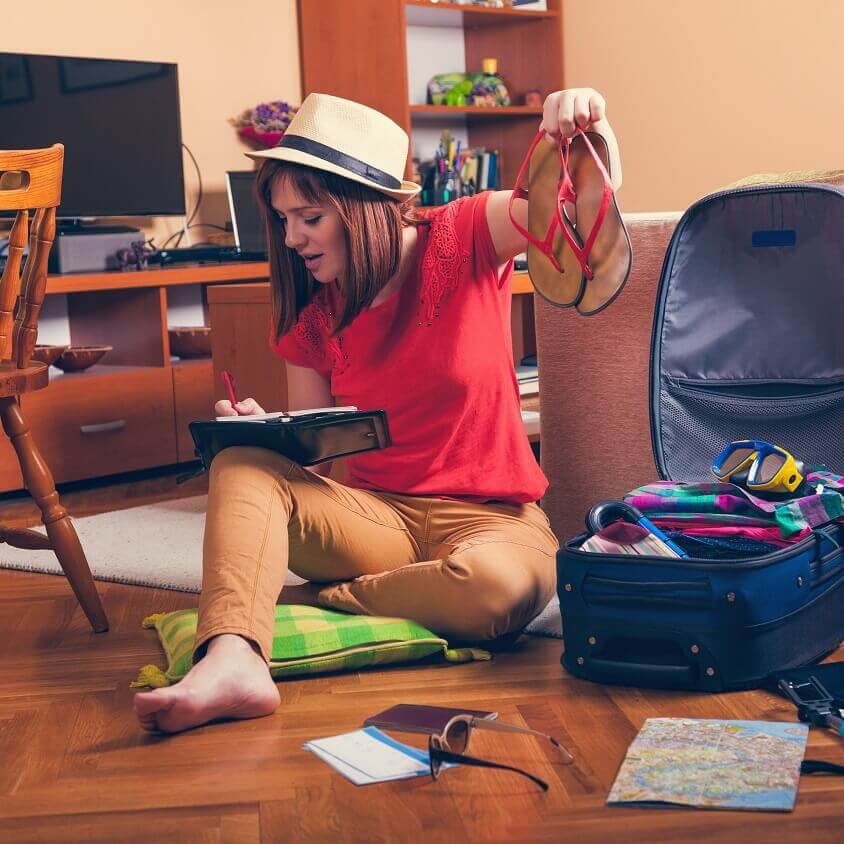 Even if it's not official until June 21, summer is here for many of us already. Schools are letting out. Days are getting hot. Pools are opening. Tomatoes are growing. Farmers are haying. Yes, the summer season has begun!
Before heading out the door to soak up some sun and take advantage of these longer warmer days, however, consider making it a habit to always bring these six items with you, no matter where you're going or what you'll be doing…
Pack snacks
You have no idea what the summer can bring, from horrid traffic jams to plans gone awry. Stash some nonperishable foods in your car, purse or backpack just in case. Nuts, dried fruit, granola bars…snacks that won't go bad nor melt when left in a hot car are great to have on hand just case you spend hours stopped on the freeway, for example. If you're hiking or in some other way out venturing, having an emergency stash of snack food can literally be a lifesaver should you get lost or injured.
Take too much water
People in general seem good about carrying water with them, however, it's really easy to not bring enough water with you. Whether you're only driving somewhere or you're out and about in the sun, pack more water than you think you'll need because you'd rather have too much water than too little, trust me. Plus there's the unexpected: You might end up on the road or the trail for longer than you anticipated.
Stash some sunscreen
If you look up "sunscreen slacker" in the dictionary, you'll likely see my picture there next to the definition. I admit it, I am the most forgetful person when it comes to sunscreen. I think, "Oh, I'll only be outside for a few minutes" and a few minutes turns into an hour. Or, "Oh, it's so cloudy today, sunscreen won't be necessary" or "We'll be in the shade," and 100 other very wrong thoughts. My kids ended up sunscreen savvy, thank goodness, I am not sure how, but I am thankful. The lesson here is, wear sunscreen but also pack it with you. Even if you don't put it on before you leave the house, have it just in case you end up needing it.
Pack another pair of footwear
You'll enjoy your adventures much more if you're wearing the right shoes for the job—and making sure your kids are as well! Wear the wrong shoes and you risk twisted ankles, blisters or sweaty feet. If you're not sure what kind of shoes you'll need, bring another pair of shoes. For example, you might want to wear flipflops to the beach but if you and your friends decide to hike around the lake after a swim, you'll be safer and happier in a pair of sneakers. When in doubt, pack more.
Bring hats—yes, hats as in more than one
Wearing something on your head to protect yourself from the sun and the heat is a must. Having more than one hat with you is also a must because you don't know when the hat you're so confidently wearing will end up disappearing from your head to be gone forever. In our family, we have lost hats on Disneyland rides as well as left them behind in public restrooms. More than once I have ended up hatless because my hat went from my head to a child's head when they no longer had one. So now I carry more than one with me, just in case.
A change of clothes
Just like you can't know what you might need for shoes, you can't be sure about clothing either. But that's not the only reason for a change of clothes. The other reason is life, and the fact that life can throw surprises at you like an unexpected dunk in the lake or getting incredibly dirty while hiking a dusty trail. Then there's the cool of evening that might hit a lower temperature than you expected…and so on. The point is, it only take a minute to grab and pack another set of clothes, and you might be glad you did.
Not one of these six items will take up much room in your car or your backpack and all might be more necessary than you ever thought possible. So be proactive about summer safety, and make sure you have all six of these extras when heading out the door to enjoy some summer fun.