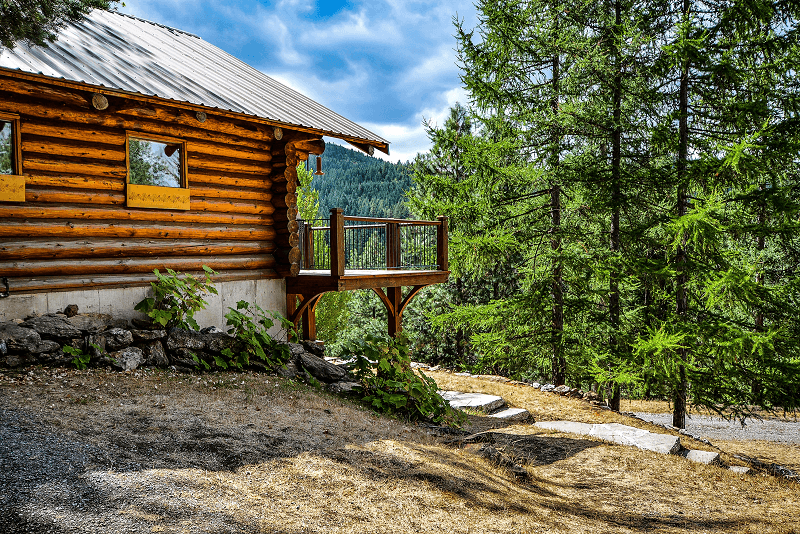 Your vacation home: Out of sight and out of mind perhaps, when you're not there, but not out of danger! How do you make sure your home away from home is safe when you're not there? Try these tips…
"Fake" your vacation home like your regular home
When you're going away, you make sure your regular home is cared for in your absence, right? Someone tends to the lawn, waters the flower beds, gets the mail, picks up any packages on the front porch… In short, you make sure your home looks like you're there even when you're not.
Take that same approach with your vacation home, if you can. Logistics are going to come into play, obviously, meaning a cabin in the woods is less likely to get (or need) regular maintenance compared to a beach house with a lawn. But do what you can to make your vacation home appear to be regularly visited if not occupied.
Buy even better locks!
Some vacation homes are more like brand-new and expensive luxury homes than "cabins," so it could be the locks on those doors and windows are already top-of-the-line. But for every other kind of vacation home, you might want to double up on this part of your vacation home security. Invest in really good locks for your doors and windows, and remember that this applies to any outbuildings and garages too.
Get to know your neighbors
We recently gave this advice regarding your regular home, but you'll also benefit from knowing your neighbors so they can keep an eye on your vacation home for you.
Across the street from our farm is a tiny yet adorable one-room cabin on the river. The owners are only there for a day or two at a time, and the cabin sits empty all of the other days. Getting to know us (the neighbors) was one of the first things they did when they bought the place, and it has worked out well for them. When a tree fell on their property and into the road during a storm, we alerted them and cleared the road. When the river rose and was inches from flooding the cabin, we kept an eye on it for them. And we regularly take our dog over to their place for a dip in the river on hot days, per their request, just so anyone watching will see activity and people around. That gives us a place to cool off the dog and them some peace of mind.
Install a home security system
A home security system is a must for any home that sits empty, whether it's your regular home or your vacation one. But your vacation home might need it even more, for the security reasons but also because you can have flood monitoring and smoke detection too. And with a home automation system, you can schedule lights and a radio to turn on and off to give the appearance that the home is occupied. (Just be sure to keep the curtains closed.) Best of all, with video monitoring, you can quite literally keep an eye on the place…even when you're far away, daydreaming about your next chance to get away to that home away from home.