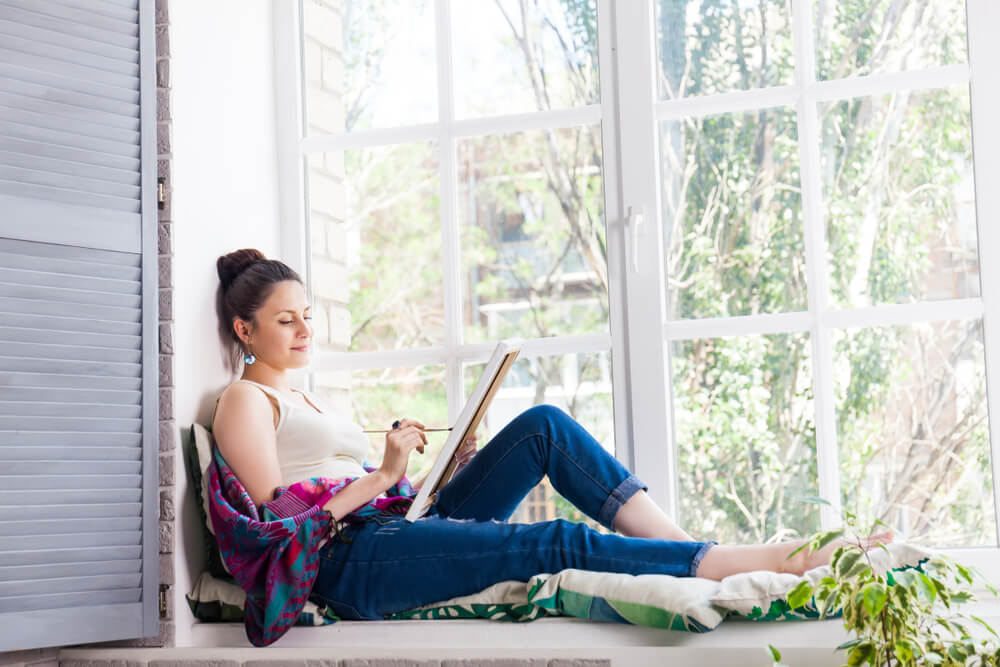 What is it about summer that makes us want to slow down and take it kind of easy? Is it because the kids are out of school? The days are longer? I don't know, but I do know that most of us seem to want less time spent on work and chores and more time spent on relaxing and s'mores.
The challenge lies in figuring out how to make this happen. After all, we still have our jobs to do, households to clean, bills to pay, errands to run, pets to care for, etc. How do we carve out more downtime in the summertime when life doesn't slow down? By following the advice below…
Set boundaries
Are there activities you can take a break from during the summer to allow for some downtime? Do it. Do you typically continue to work once you're home in the evenings and on weekends? Stop. Are there social obligations you could postpone until the fall? Put them off. Cut back on other things so you can have more time in your summertime.
Schedule it
Summer flies by. And although it sounds counterintuitive to say you should schedule it when we're talking about relaxing, putting some summer fun on your calendar before the season even starts will make sure it happens. Maybe there's a hike or daytrip you've been longing to do, or an outdoor event you've yet to make it to. The point is not to fill up your schedule, because we're going for downtime here. The point is to plan a few fun things so you're sure to also have that downtime, even if the activity is going to the lake for the day. Put the fun things on your calendar ahead of time and you'll enjoy those and your downtime both.
Simplify it
Sometimes we just need to chill. Our society practically worships being busy, and that's bad for our stress level, health and relationships. Don't look at summer as one more season to overload with trips and photo opps in faraway places. Instead, look for ways to just chill. Set up a firepit and a string of lights and just sit by the fire all evening long. Get an outdoor game like croquet, cornhole or horseshoes. Or just set up a chair and read a book. It can be as simple as that.
Keep the kitchen stocked
You're not going to avoid the grocery shopping during the summer, but you can use those trips to the store to set you up for more downtime. Buy quick-fix meals or the ingredients for easy burgers or hot dogs. Stock up on sodas, juices or lemonade. Fill the freezer with popsicles and ice cream treats. What says summer snacks to your family? Stock up on those. That way you can set out to spend the day chillin' without having to drive to the store to make it happen.
Make the most of your home automation system
Take advantage of your home automation system and stop worrying about home security issues like open windows or dark homes. This won't give you more downtime, but it will give you more peace of mind.
Everyone needs a chance to slow down and relax and rejuvenate, especially in this busy age we're living in. Make the most of your summertime downtime to get recharged by following these tips.