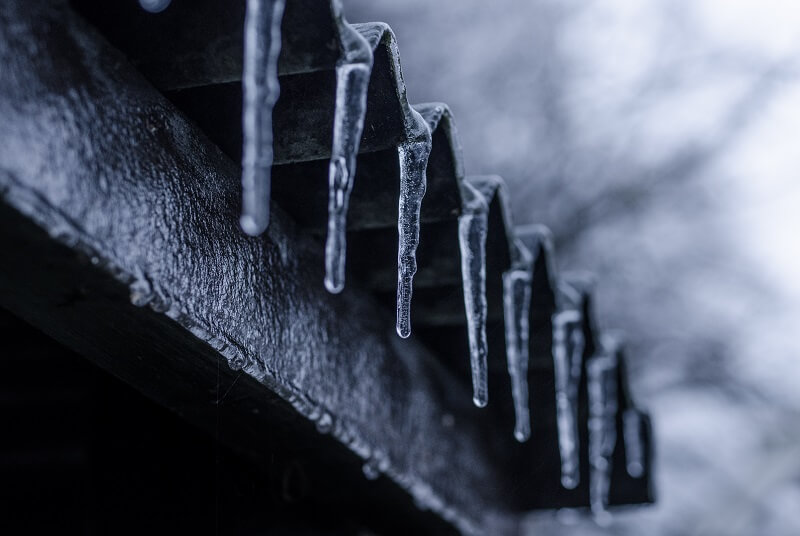 Even though the holiday season is over, winter only started a month ago. While some areas have been experiencing a milder winter than usual, we still have a long stretch to get through until we can put away our snow tires and heavy coats. The storm that hit the Midwest and moved East last week caused hundreds of thousands of homes to lose power. Central Missouri reported up to 17 inches of snow!
Those of us outside the Midwest might not be so concerned with winter storms, but are you and your house protected in the event of one coming through your region? Because your roof is prone to damage during winter weather, the time to fix any existing issues and prevent any future problems is now.
Here are four ways to check for signs of damage or potential damage:
Clean Your Roof
Prevention starts with cleaning. If you have a dry day to check out your roof, look for clogged gutters or loose shingles. Leaving leaves or other debris in your gutter can block water from flowing through and cause ice dams when the temperature drops below freezing. And if frozen temperatures aren't your concern, clogged gutters still leave a buildup of water that can cause rust and other water damage. This is also the time to replace any loose shingles, as shingles are your roof's protection against water, and you don't want them blowing away in the next storm!
Trim the Trees
This is a risk to check for whether the weather is dry or not. Look to see if there are any tree branches (or trees!) that could fall onto the roof under the weight of snow, rain or ice. Branches could also bend lower under a heavy weight, touching the roof. Trees and branches that fall during a storm can damage the surface and the structure of your roof, so clear away any that could cause problems later on.
Fix Faulty Flashing
If wet weather is more of a concern than snow and ice, then flashing around anything on your roof is at risk. Loose flashing can–and will–let water in. Now is a good time to check for flashing on other areas of your home too, to make sure everything is secure and watertight.
Examine Your Attic
There are two ways your attic can help with winter weather protection: ventilation and water damage. If your attic is cool and well ventilated, it can prevent snow from melting and creating ice dams. Also check for any water damage visible in the attic, such as mold or damaged insulation. This could be a sign of leaks in your roof and needs to be repaired before a big storm comes rolling through.
Winter roof protection might mean no spring roof repairs, leaving you more time for fun spring cleaning around your home. Just kidding! But it can save you time and money by preventing any major problems from arising. So give your roof a check-up, grab a warm beverage, and try to stay dry and warm until April finally arrives…