Home Security Systems in Brentwood, TN
To the community of Brentwood, TN, being safe is a big deal. SafeStreets can help keep your home and community safe. With our wide range of home solutions, including home security, cameras, fire and life safety, and home automation systems, we can easily accomplish that. Give us a call today to set up an appointment.
Call For A Free Quote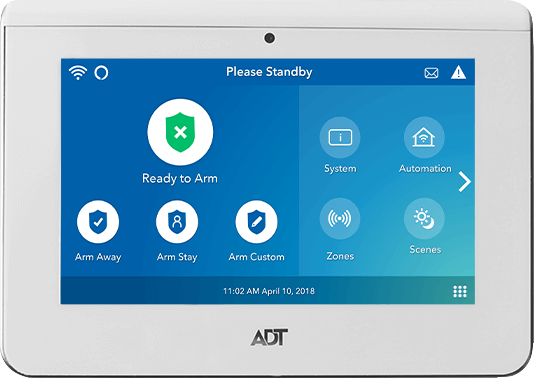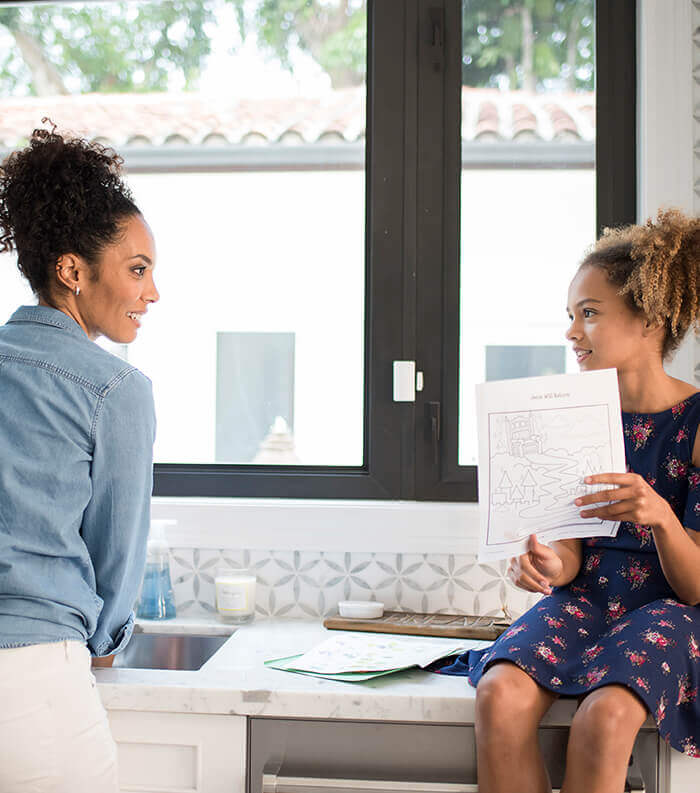 Home Security Products for Brentwood, TN Residents
Home security is important for all Brentwood homeowners. Our team understands that importance, which is why we offer a wide selection of home security products to meet your specific needs.
Doors and Window Sensors
Door and window sensors are designed to alert you whenever there is an action that the sensor picks up on. That could mean a door or window is opened, for example. If someone is trying to get into your upstairs window, you need to know about it quickly. The same goes with the doors around your home.
Glass Break Sensors
Glass break sensors can sense the unique sound of glass breaking. That means that if someone throws something into the front window to try to gain access to your home, these sensors will immediately recognize that sound and alert you so you can take action. Our glass break sensors have a 25-foot radius, so you typically only need to install one in each room.
Smart Door Locks
Gain insight into who is coming into and out of your home at any time, even when you are at work. With smart door locks installed by the professionals at SafeStreets, you can open and unlock them from any location through the ADT Control app on your smartphone.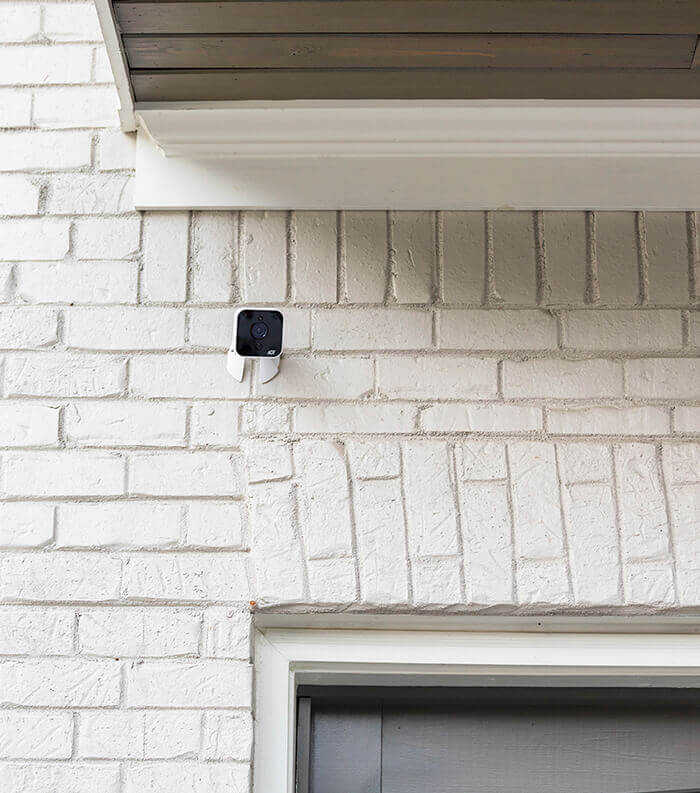 Security Cameras Can Help Protect Your Home
Security cameras can help to provide protection for your home. Studies show that surveillance camera systems that are in place and visible to people may help reduce the likelihood of crime. Recognizing that, it's worth investing in the type of protection that could help safeguard you and your family.
We can help you with a range of security camera options. That includes video doorbells which provide you with a view of who is standing in front of your door. You can also use video doorbells to help you see anyone approaching the area. Indoor security cameras are just as important. They can capture a person's face as they break in or help to detect the presence of someone in your home. We also offer outdoor security cameras. These help to provide a view of the surrounding area. They can be positioned to cover the entire perimeter of your home.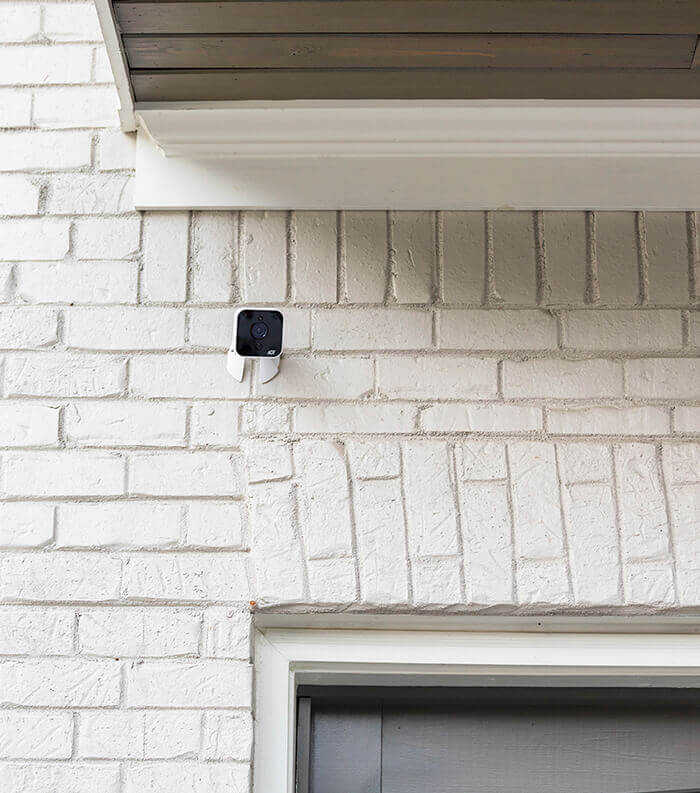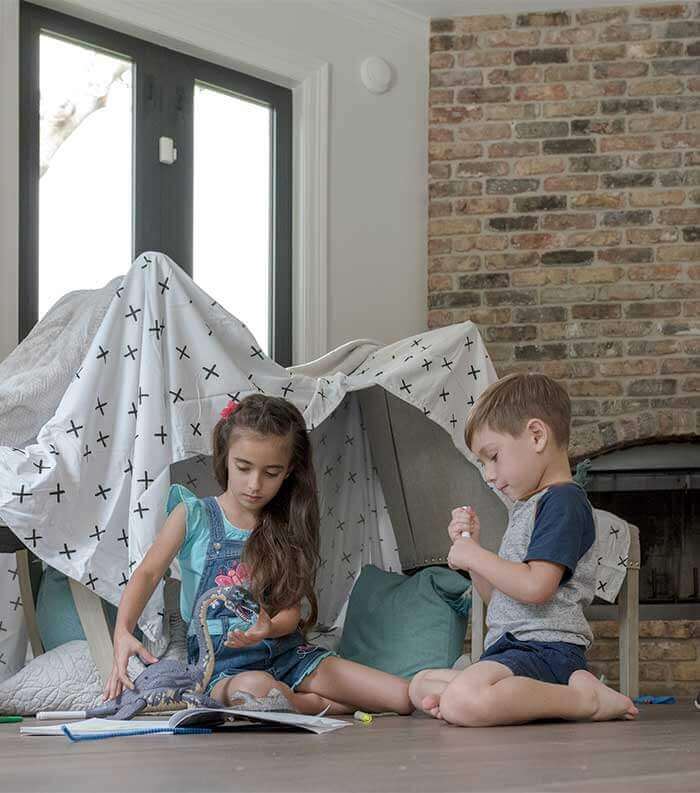 What Fire & Life Safety Products Does SafeStreets offer?
SafeStreets can provide you with several fire and life safety products that can help keep you and your family safe in your Brentwood, TN home. Our solutions include the following.
Flood Sensors
When the water heater bursts or the drain backs up, having information about what is happening quickly can make a big difference in protecting your home. Flood sensors work to detect this water so you can take action or get help.
Carbon Monoxide Detectors
Ensure that your family always knows if this dangerous and odorless gas is present in your home. Our team will work carefully with you to ensure carbon monoxide detectors are placed throughout the home, so they wake you up if carbon monoxide is detected.
Smoke Detectors
Our smoke detectors can send you a notification on your smartphone as well as sound an audible alarm if there is smoke detected in your home. This can help to minimize your risk by helping you to get out of your home sooner.
Home Automation Products in Brentwood, TN
Adding home automation allows you to gain more control over your home from your smartphone. This can help you reduce energy costs, improve overall comfort in the home, and even just help you avoid getting up and making changes on your own. Here's a look at some of our home automation products and how they can work for you.
Smart Plugs
Have you ever dreamed about starting the coffee maker before even getting out of bed in the morning? With smart plugs installed by SafeStreets, you can. Smart plugs plug into the electrical outlet and the appliance, allowing you to turn on or off the appliance from the convenience of your smart device.
Smart Lights
Control the lights in your home from your smartphone. It is a fast and easy way to get the protection you need when you're on the go, too. No one has to know you're not home.
Smart Thermostats
With a smart thermostat, you can adjust the temperature from your phone even when you are away. That can help reduce your energy costs when no one is home.
Home Security Systems Backed by ADT Monitoring
SafeStreets products can be monitored by the team at ADT. That means that when a sensor or alarm goes off, a trained professional is there watching and can take action immediately, 24 hours a day, to get you the help you need. With this type of help, you'll have more peace of mind. If you're looking to add a layer of safety to your home, look no further than the home security experts at SafeStreets. Call today to set up an appointment.
Get A Free Quote Today