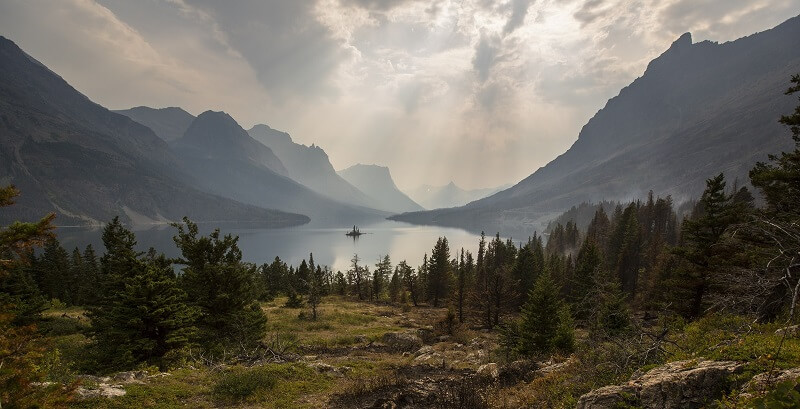 If you've been to this blog before, you know we talk about emergency preparedness—a lot. That's because being prepared is part of being safe and secure. So when we heard that the state of Oregon has changed their recommendation for emergency preparedness from 72 hours of supplies to two weeks, we were intrigued, to say the least.
2 Weeks Ready
Oregon calls the campaign 2 Weeks Ready. This is a big change. We're not talking 3 days to 5 or 7 or even 10, but 14. They're recommending people in Oregon be ready to go it alone for two whole weeks. The situation in Oregon is based on the threats in that region, primarily earthquakes and tsunamis, but the reasoning is the lack of infrastructure in the aftermath of a disaster. As they say on their website:
"For many years, we've been talking about the importance of being prepared for 72 hours. This is a good start, and helpful in the event of short-term power outages or temporary evacuation. But a large earthquake and tsunami will leave much of the area's transportation routes destroyed. Oregonians will have to count on each other in the community, in the workplace and at home in order to be safe until responders can reach you."
Taking Oregon's advice to heart
Although only certain parts of the U.S. are prone to earthquakes and tsunamis, it seems as if all of the U.S. is subject to some kind of natural disaster, from hurricanes to blizzards to wildfires to flooding…and more. Perhaps all of us should take this change from 3 days to 2 weeks seriously, because any of those disasters we just listed could also take down infrastructure. It doesn't matter what causes the damage. Roads can be closed, power knocked out and communications taken down as a result.
Their website offers many resources and it's definitely worth a look. They offer printable information sheets for business, communication, community, first aid, food, neighbors, pets and livestock, seniors, shelter, water and youth. They have a Facebook page and they are on Twitter.
How ready are you?
As we recently reported, only 40% of us are prepared for a disaster. That's well less than half of the population. And for every person not prepared, the first responders and government agencies will be even more burdened with trying to help people. Do you want to rely on that? Or to take some responsibility for keeping your family safe and secure on your own? If you choose the latter, Oregon's 2 Weeks Ready advice will help.