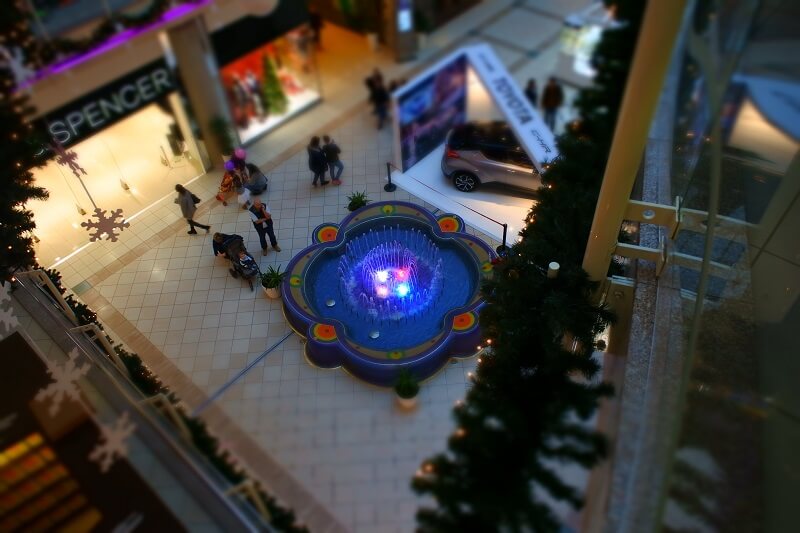 Thanksgiving is early this year. No, it really is. It falls on November 22nd, which is the earliest date it can fall on. So, it's not your imagination. Thanksgiving did sneak up on you! And on us too, we admit, and because of that, we are all of a sudden realizing it's time to talk about safe holiday shopping before the buying frenzy begins.
It's going to be a big year for holiday shopping
And a frenzy it will be! Last year 174 million Americans parted with their money during the Thanksgiving weekend shopping, which includes Thanksgiving Day, Black Friday and Cyber Monday. You can expect that number to be higher this year because the economy is booming and consumer confidence is high. As a result, eMarketer predicts 2018 holiday season will bring strong retail sales: offline sales are expected to increase 4.1%, while online spending will increase 16.2% to $123.39 billion.
Will you be one of the confident consumers coughing up cash this weekend? Before you whip out your wallet this Thursday, Friday or Monday, review these safety tips first, so your holiday won't be more expensive than you'd planned.
While shopping online
More money will be spent online than in person this Thanksgiving weekend, so be ready to be safe for any shopping that involves your laptop or mobile phone:
When at a website, check the URL and look for https:// rather than just http://. You can also look for a lock or similar symbol, showing that the site is confirmed secure.
Change up your passwords on a regular basis.
Pay with a credit cardinstead of a debit card.
Have a plan for any packages that will get delivered to your house, so they're not sitting on your front porch and easily stolen.
While shopping in person
Despite the allure of online shopping, many of us still like to go spend our money in person. If you're going to be hitting the Black Friday sales, pay attention to these safety tips:
Don't flash any cash and only pull out your wallet when you're ready to pay.
Keep your purse close to your body or carry your wallet in a front pocket.
Only purchase what you can carry at one time.
Keep your phone charged.
Set up meeting times and places if you're shopping with others.
Park under a light if you'll be shopping until after dark.
If you put packages in your car and do more shopping, keep those packages out of sight by hiding them in the trunk.
Once you're back home, don't advertise expensive purchases. Don't leave boxes on the front porch and break down large boxes as soon as possible to keep your buys to yourself.
Don't spend what you don't have
Although the buying and giving is fun, and these tips should help keep you and your property safer, we offer one caveat to all this: Avoid the debt. Consumer debt is set to reach $4 trillion by the end of 2018. You might think that's unrelated to home security and safety, but when debt affects our physical health, marriages, and financial futures, it's totally related. No matter how good the Black Friday or Cyber Monday deal might be, if you have to borrow to buy it, you're going to end up paying more for it anyway.
And on that note, have fun, buy smart, and stay safe this Thanksgiving weekend!