Altamonte Springs, FL Home Security Systems
When you're looking for ways to modernize and improve the security at your Altamonte Springs, Florida home, you need to consider all your options carefully. Home security system technologies have advanced quite a lot recently, and it might be overwhelming to figure out which pieces of equipment would best suit your needs.
At SafeStreets, we want to help you build a custom home security system that fits your needs and budget. We offer a wide range of home security products like cameras, fire and life safety, and home automation systems. Talk to SafeStreets today to start upgrading your Atlamonte Springs, FL home with the latest in home security technology.
Call for a Free Quote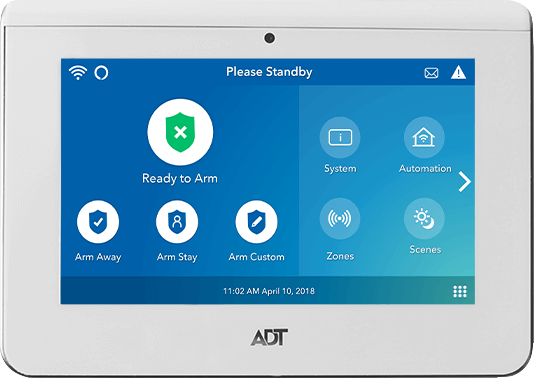 Home Security Systems in Altamonte Springs, FL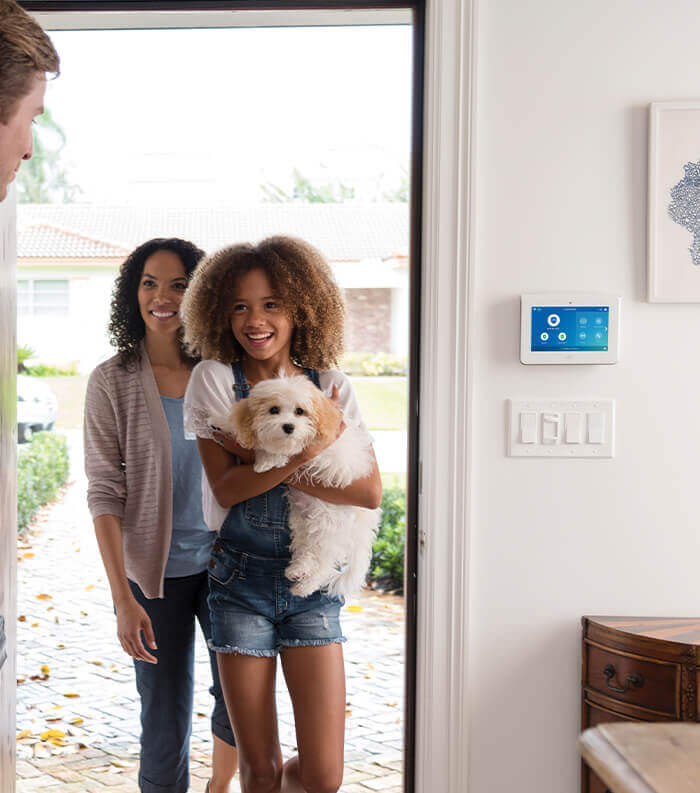 Home Security Products for Altamonte, Springs, Florida Residents
Protecting your home means having a way to monitor what happens inside and outside of your home. It's not enough to monitor activity happening in your home, you also want to be able to act if you see something happen while you're away. All of SafeStreets home security products are monitored 24-7 by ADT. If you're not home and someone tries to gain entry by breaking a window, you will be notified immediately, and you can decide if authorities need to be dispatched to you home.
Door and Window Sensors
Having a way to monitor for windows and doors opening can be one of the best tools to help protect your family. These tiny sensors are very difficult to see, but they will send an alert to you if someone opens the door or window unexpectedly. 
Glass Break Sensors
The sound of breaking glass is very distinct, which our glass break sensors are designed to pick up within a 25-foot radius. Should someone try to smash in the glass of any window, like your front door, back door, or tiny accent windows around your doors, the glass break sensors will help alert you to someone trying to gain entry to you home. 
Smart Door Locks
Smart door locks can help you track when someone unlocks your doors from the convenience of your phone. That means you have constant oversight into who is in your home throughout the day, even when you are not home. Smart door locks also allow you to lock and unlock your doors from your phone or with a keypad, helping you with added convenience and security.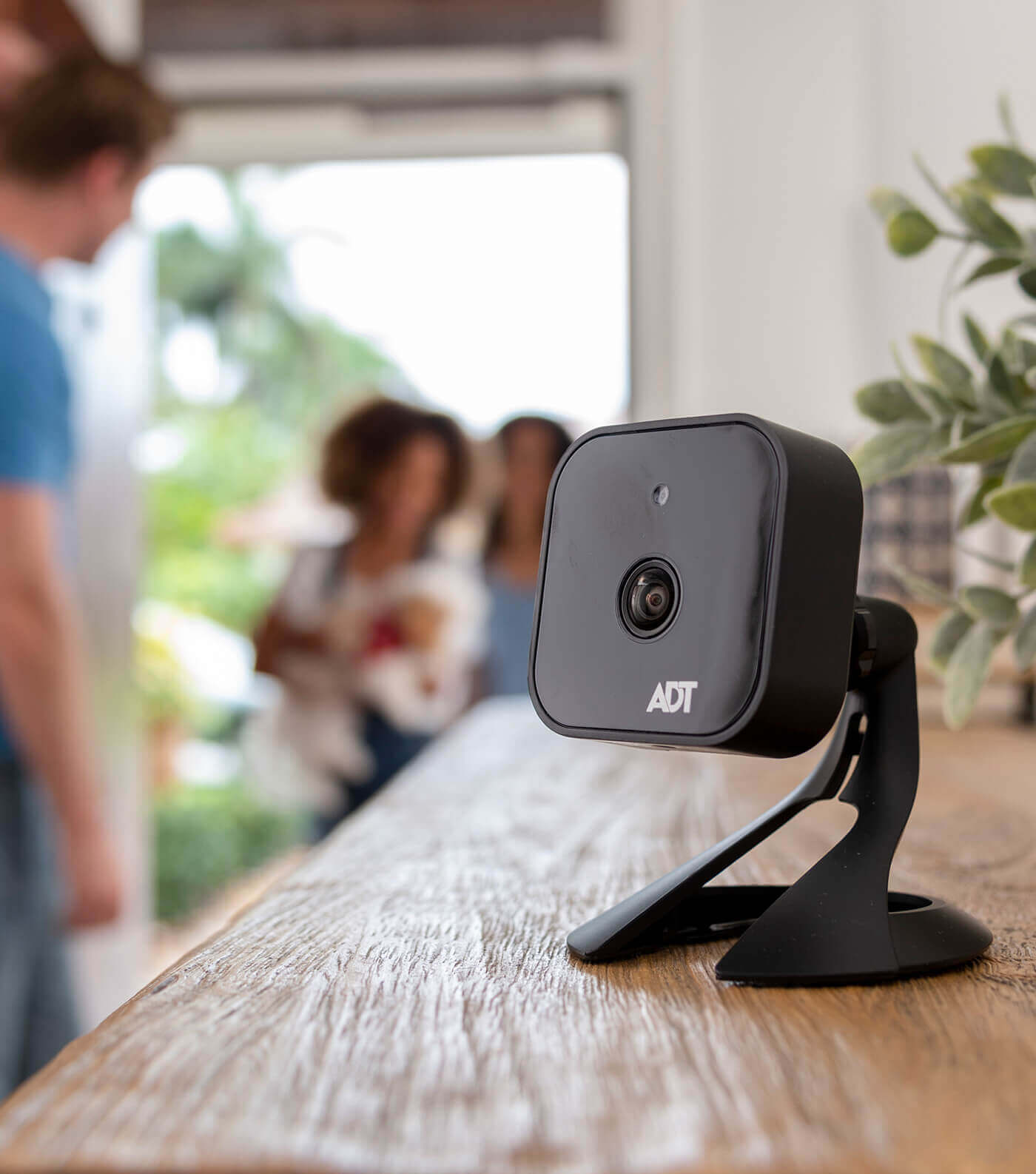 Security Cameras from SafeStreets
Cameras help provide incredible insight into what is occurring in and around your home. They alert you when they detect a person within the viewing area. They may also start recording to help you see what is happening long before it gets to your front door. Additionally, if you want to speak to the person on the other side of the door, two-way communication makes it easy and convenient! Whether you are telling an unwanted visitor to leave or are letting the pizza guy know to leave the food on your step, a doorbell camera can help!
There are several types of security cameras you may wish to use. Each one of them provides a different level and type of protection. You can position them throughout your home in different areas to help cover your entire home, inside and out. Some of the best cameras for this include: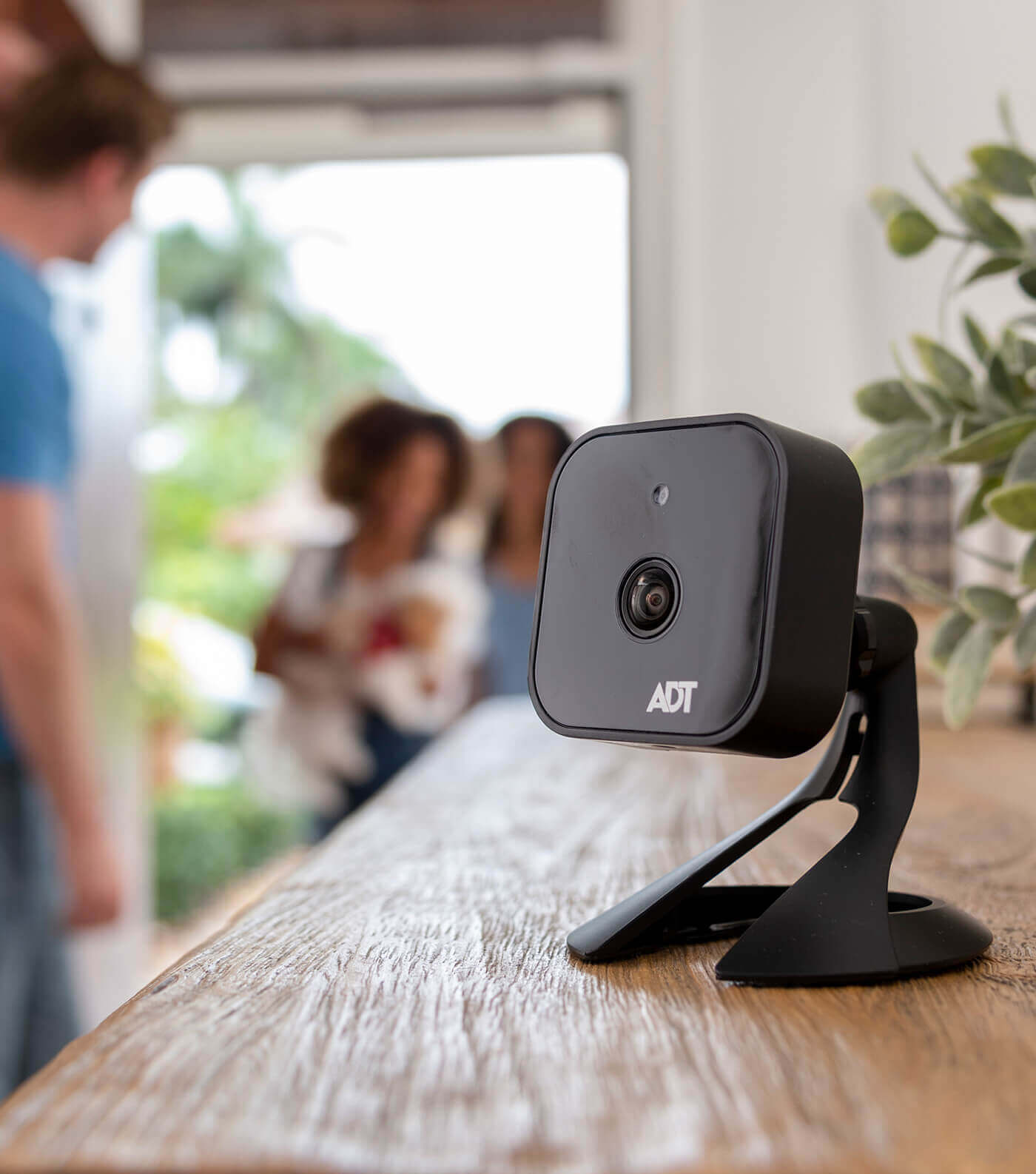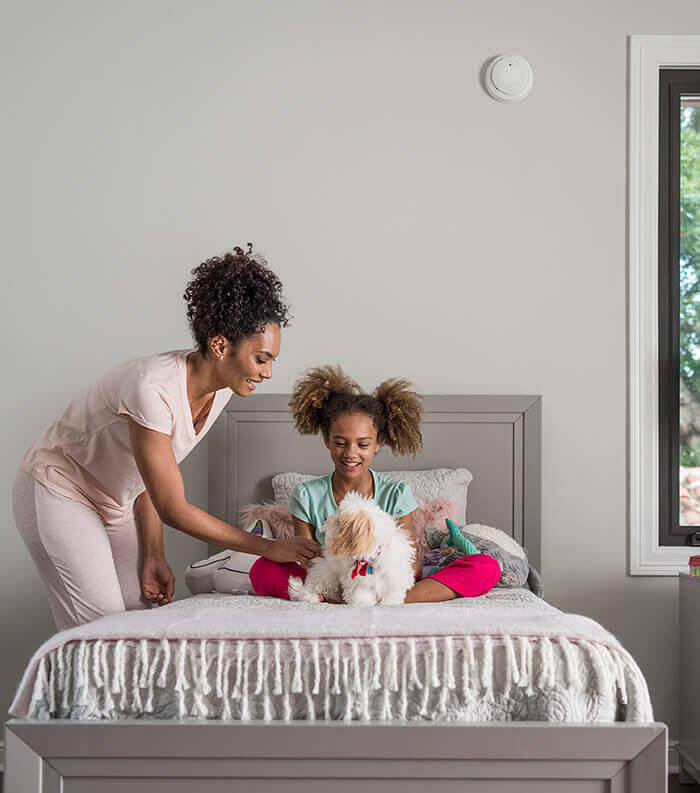 Help Protect Your Family with Fire & Life Safety Systems
It is always essential to have a way to react quickly should there be some type of threat within your home. SafeStreets helps make that possible by providing you with tools to help. One piece of our safety system is a smoke detector that can pick up faint traces of smoke in your home, sound an alarm, and send a message to your smartphone. That means whether you are at home or work, our smoke detectors can help let you know what's happening so you can dispatch first responders if needed.
Carbon monoxide detectors are a critical investment for homes that can help keep your family safe in the long run. They can pick up on the presence of this odorless but hazardous gas. They help alert you so you can get your family out of dangerous situations fast. We also recommend flood sensors. These work to help detect the presence of excess water in your home, such as from a backed-up drain, leaking water heater, or even a storm.
Each one of these services can be valuable to your home. All of these sensors come with 24-7 ADT monitoring. That means when one of these sensors detects a problem, someone can quickly see what's happening and help alert you to the situation, whether you're home or not.  Imagine being asleep when a carbon monoxide detector goes off. Long before you wake up, there is a ADT-monitoring professional calling to get emergency services to your home quickly. That's the peace of mind we help to provide with our products.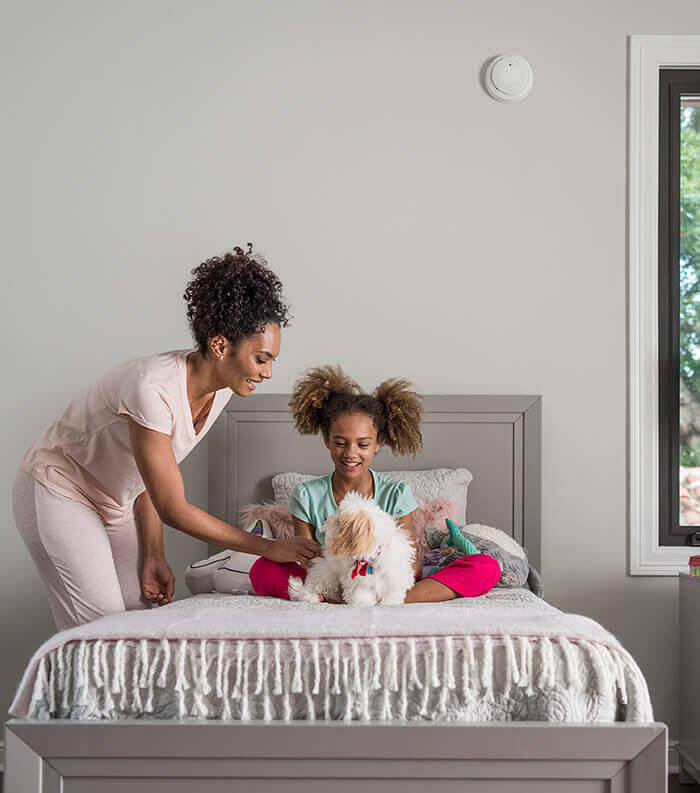 Home Automation Products in Altamonte Springs, FL
Home automation has become one of the best investments for many properties today. It may help enhance safety and make your home a bit easier for you to manage. The SafeStreets products available for home automation have the ability to help reduce your energy costs, improve safety, and make life at home more comfortable.
With home automation products, you can adjust the thermostat at home from work. You can also ensure you don't forget to turn the lights off in the basement even if you've already gone to bed. These tools help you to conserve energy so you can do your part in creating a safe environment for your family. 
Consider what may happen if you go away for the weekend. You can use smart lights in your home to turn the lights on and off at various times, which can help make it seem like someone is at home. This could help persuade potential burglars to skip your home because they think it's occupied.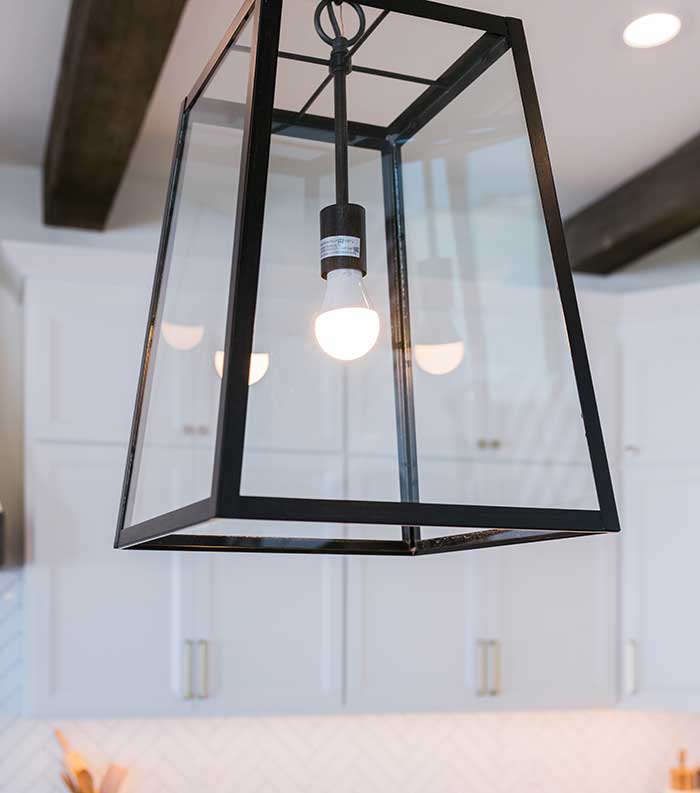 Home Security Systems Backed By ADT Monitoring
SafeStreets offers outstanding solutions for many homeowners. You can trust in the quality of our home security products. When you match these services with ADT Monitoring, you may benefit from having immediate help when there's a need. ADT monitoring allows for a team of highly experienced professionals to oversee your home's security needs, so you don't have to. These services can help give you peace of mind that your Atamonte Springs, FL home is always protected whether you're home or not.
If there is a problem, they can access the sensors and decide to call emergency services to get to your home in no time. It is a service that could give you peace of mind knowing your family is always protected. If you're ready to upgrade your home with home security, fire and life protection, home automation, and cameras, then talk to SafeStreets today for a free estimate.
Call For A Free Quote Today!