Atlantic Beach, FL Home Security Systems
Atlantic Beach is one of the most beautiful places to live in Florida. SafeStreets is able to help homeowners maintain the level of security they want so they have peace of mind. With our comprehensive list of security products, you will have everything you need to create a security system that is customized to your individual needs. When you have questions, our team of professionals can find the right answers.
Call for a Free Quote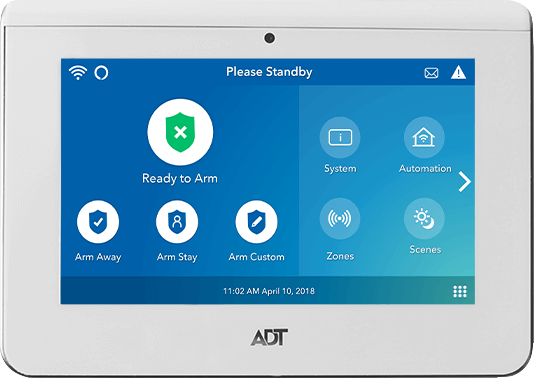 Home Security Systems in Atlantic Beach, FL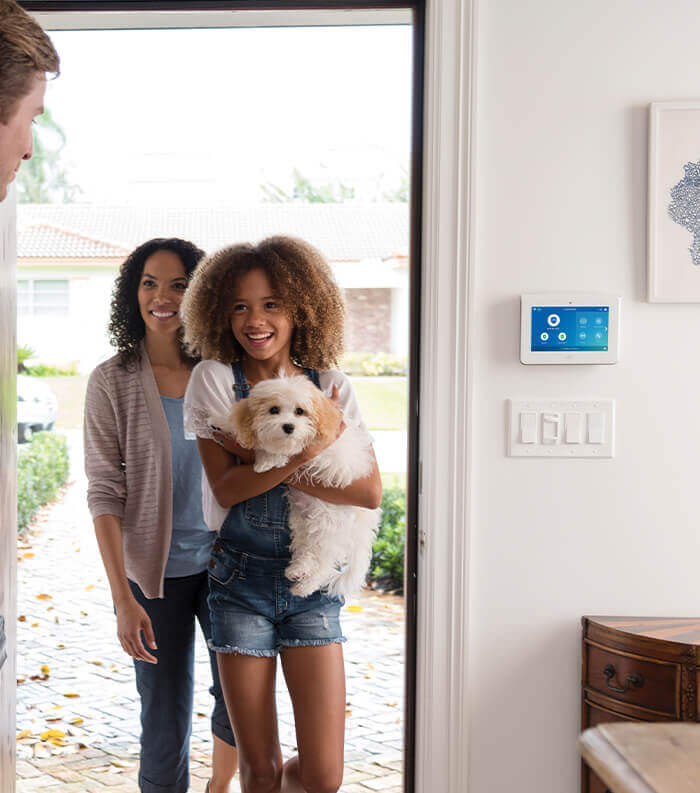 Home Security Products for Atlantic Beach, FL Residents
Installing home security products in Atlantic Beach is meant to help you protect your home and family. In addition to our quality products, we can also offer 24/7 ADT monitoring of the security systems and home automation devices installed by our team. 
Door and Window Sensors 
Door and window sensors are a top priority when it comes to securing your home. Our door and window sensors install and fit securely along the edge of your windows and doors. When a door or window is opened when you are not at home, an alarm sounds and ADT monitoring takes immediate action. This is the best way to secure all of your entry and exit points so they cannot be easily breached by an intruder. 
Glass Break Sensors 
Glass break sensors can identify the sound of breaking glass from up to 25 feet away. One sensor is all that is needed for a large room, even if it has multiple windows. If someone is trying to break into your home and a window is locked, breaking the glass is the next option. With our sensors, any broken glass disturbance will trigger an alarm that notifies both you and the authorities. 
Smart Door Locks 
Your doors are the easiest access point in your home. Traditional locks can be tampered with or left unlocked when you leave home. Smart locks, on the other hand, give you full control over who can enter your home. You don't have to worry about being locked out either. Smart locks can be controlled via the ADT Control app on your smartphone. The app also allows you to let someone in without stopping what you are doing to answer the door.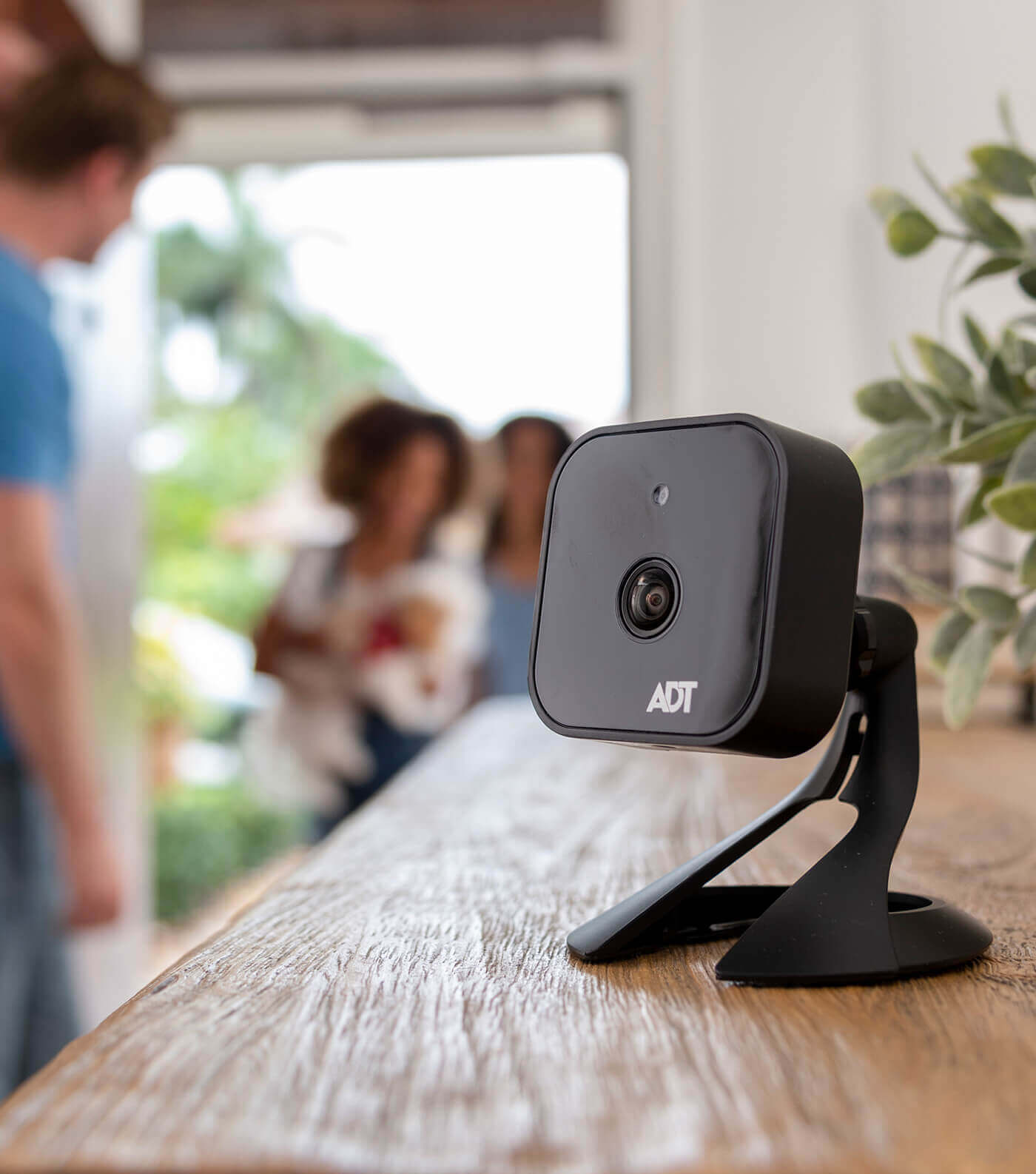 Security Cameras in Atlantic Beach, FL 
Home security cameras are your birds' eye view of your property. You can monitor your home 24/7 from your smartphone or many other electronic devices. Our cameras have additional features that will make you wonder how you ever lived without them.
Video Doorbells 
Video doorbells give you a chance to see who is at your door before you answer them. They are easy to install and many offer two-way communication so you can speak to your visitor. If you have concerns, a quick phone call to the authorities will help resolve the situation. 
Indoor Security Cameras 
Indoor security cameras are ideal for homeowners who have pets or children home when they are away. You can watch the inside of your home and even communicate with people through the camera. 
Outdoor Security Cameras 
Outdoor security cameras let you know what is going on at your property at all times. They can put eyes on the perimeter of your home and around other structures as well. Our technicians know how to determine the placement of your cameras so you can see every angle of your property.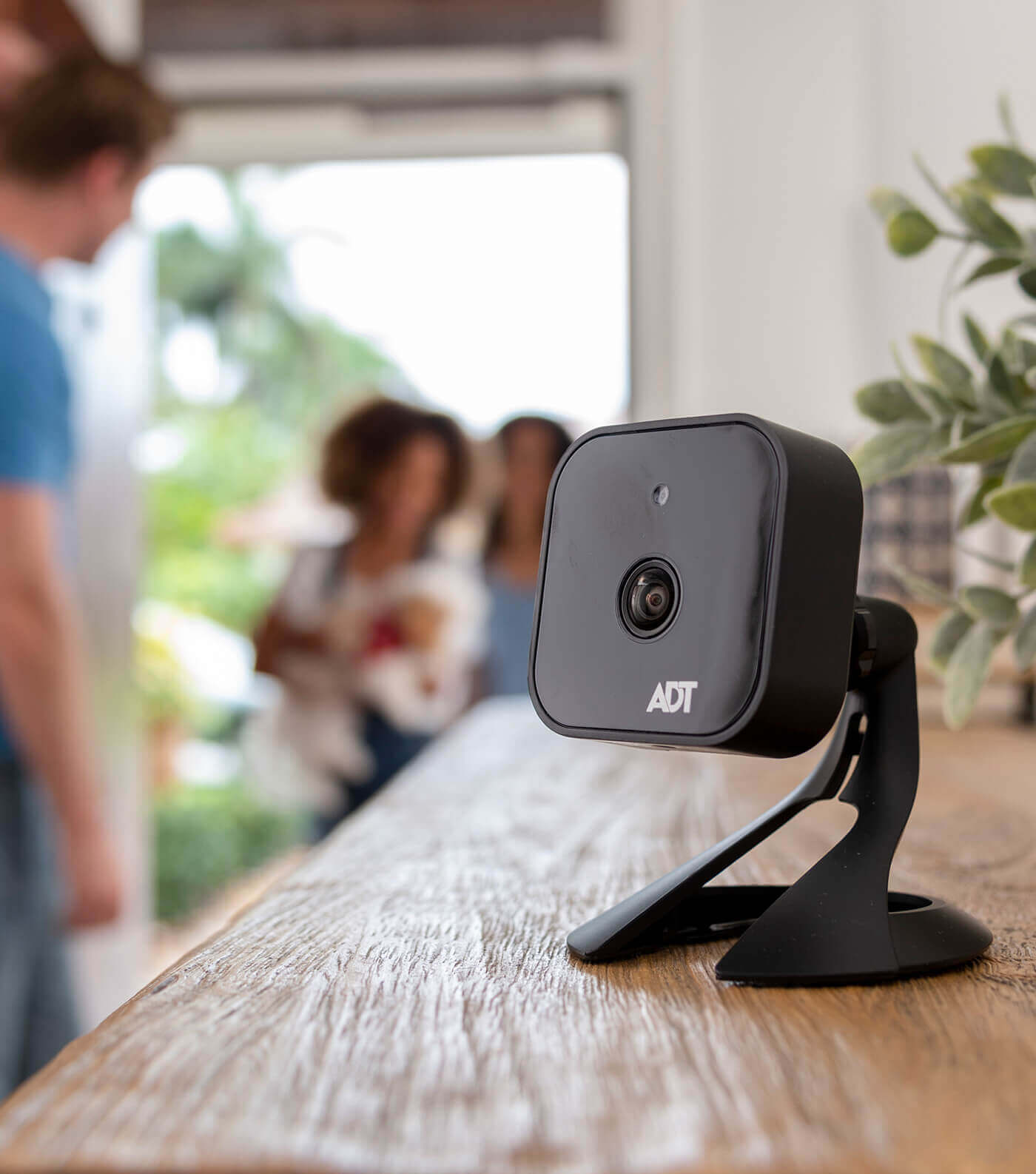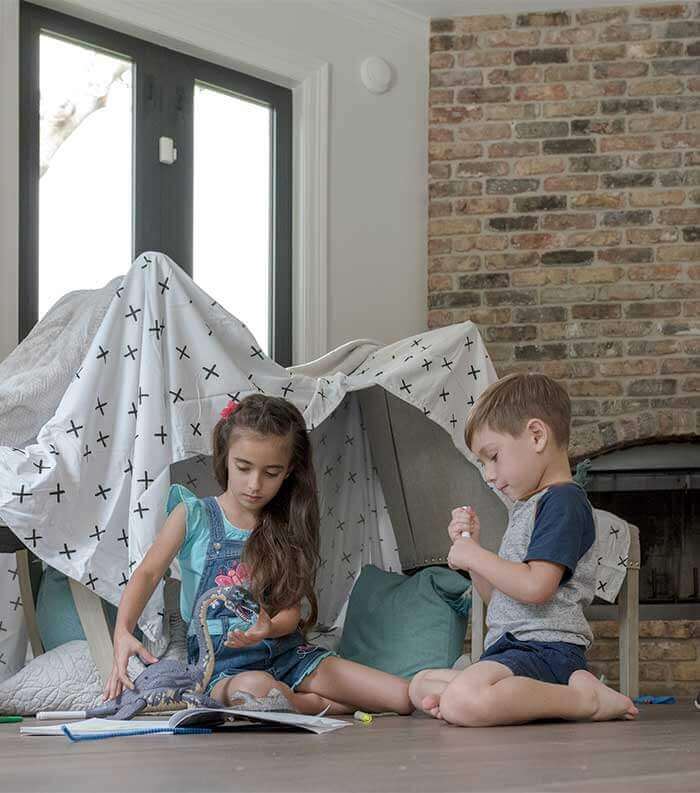 What Fire & Life Safety Products Does SafeStreets Offer? 
Fire and life safety products help protect your family and your property from a variety of hazards. SafeStreets has several products designed to help protect against flooding, smoke and many hazardous gasses. When our products are easily paired with ADT's professional monitoring service, your Atlantic Beach residence is safer. 
Flood Sensors 
Flood sensors are an important way to prevent excessive water damage. Not only will these valuable sensors notify the authorities, but they will also notify you so you can begin to take action. Calling for help and turning off your water main early prevents excessive water damage. 
Carbon Monoxide Detectors 
In order for carbon monoxide detectors to be effective, they must be strategically located throughout your home. If at any time, an excessive amount of carbon monoxide is detected, an alarm will be triggered. This gives you and your family sufficient time to leave your home and move to safety. 
Smoke Detectors 
Smoke and fire can be deadly and will cause extensive damage to your home. By maintaining your smoke alarms, they will be able to monitor your home and notify the local authorities if something is amiss. Time is of the essence, especially if there is any risk of a fire in your home. No matter where you are, these devices and the ADT Control app are designed to give you peace of mind.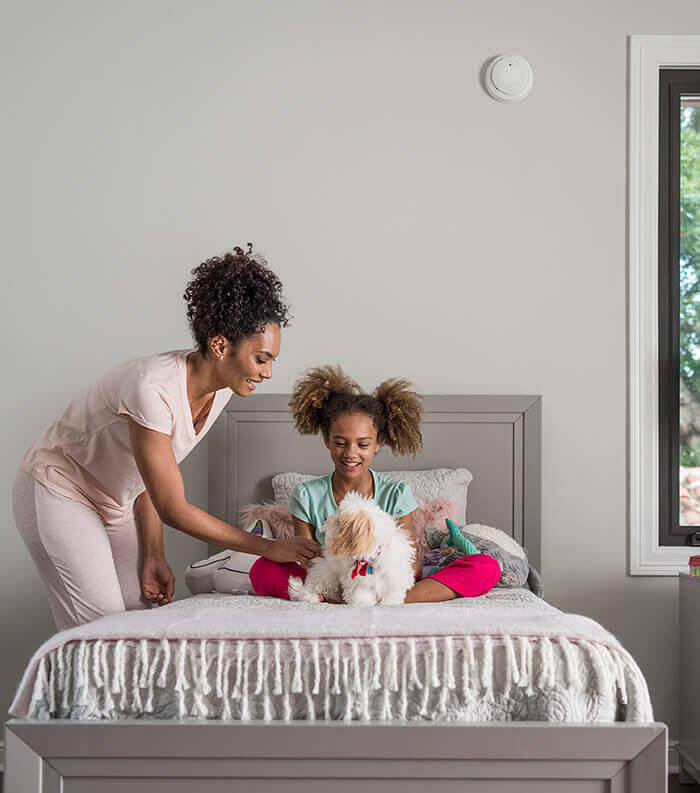 Home Automation Systems from Safe Streets 
Home automation is an investment that improves the quality of life and also increases the value of your home. You are able to save money on electricity and reduce your carbon footprint. With our home automation products, you can control many of your home security features from your smartphone. 
Smart Plugs 
Smart plugs are small devices that you can use to control the flow of electricity to any appliance. From the ADT Control app on your smartphone, the connected plugs allow you to turn the electricity on and off as needed. No matter where you are, you are able to maintain control of the electrical usage in your home. 
Smart Lights 
Smart lighting systems are controlled by you through your cell phone. You can set them to turn on and off according to a timer or you can turn them on even if you aren't at home. Your home is more secure and you will save money on your electrical bills. You can also dim your lights if you want to set the mood. 
Smart Thermostats 
With today's rising energy costs, smart thermostats are quickly becoming a popular item. You are able to set timers to raise and lower your thermostat according to when you will be at home and when you will be away. Using a smart thermostat puts you in control of your energy usage, allowing you to enjoy substantial savings each year.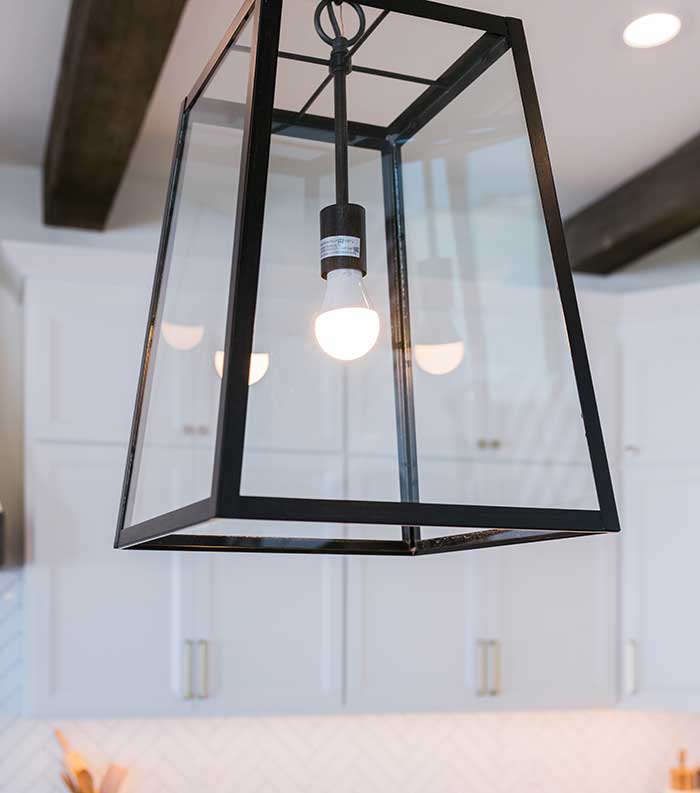 Home Security Systems Backed by ADT Monitoring
SafeStreets is one of the most well-known and well-respected home security companies in the country. We are an ADT Authorized Provider and offer 24/7 professional monitoring from technicians who have years of experience. When you combine state-of-the-art devices with high-quality monitoring from ADT, you get home security systems that are second to none in Atlantic Beach, FL. Home security is a top priority for most homeowners. Contact us today to schedule an installation appointment.
Call Today For Your Free Quote!