Gainesville, FL Home Security Systems
Gainesville, FL provides residents with beautiful weather and scenery all year long. Helping to keep your family safe is a priority for every homeowner in the area. SafeStreets offers a comprehensive list of home security devices that you can rely on to help keep your family and property secure. We are an ADT Authorized Provider, meaning that you also have access to an industry leader when it comes to round-the-clock professional monitoring. You can rely on us to provide you with a customized service you can count on at all times.
Call for a Free Quote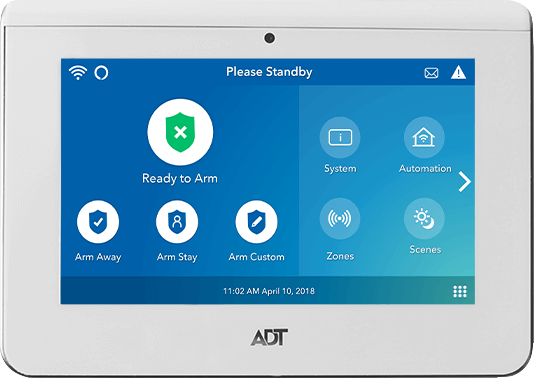 Home Security Systems in Gainesville, FL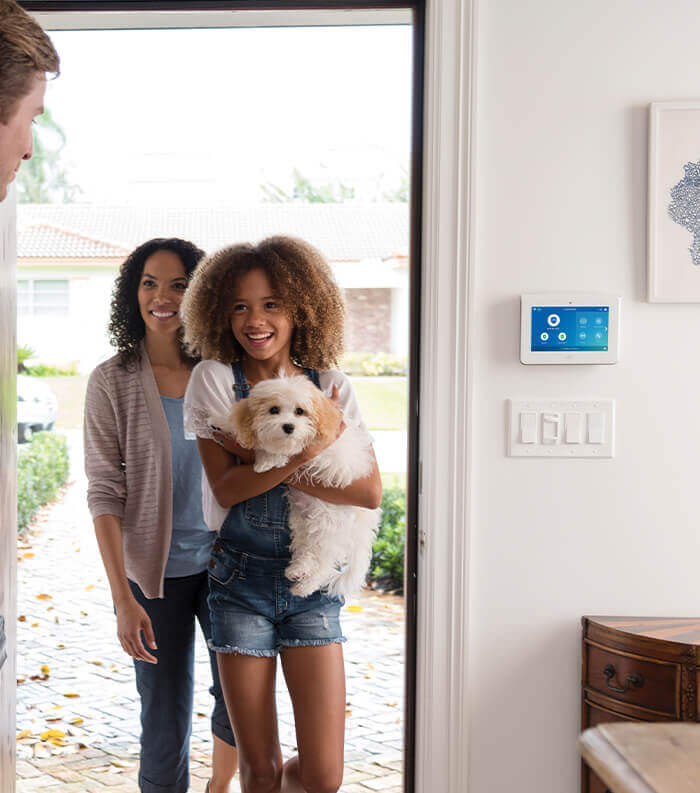 Gainesville, FL Home Security Products From SafeStreets 
SafeStreets offers high-quality home security products that are effective and reliable. All of our products are guaranteed and can be used in conjunction with ADT's professional monitoring services. 
Door and Window Sensors – Door and window sensors are easy to install and are designed to sound an alarm any time a window or door is opened. In most cases, the alarm will be more than enough to chase away any intruder. In addition to the alarm, local authorities will also be dispatched. 
Glass Break Sensors – Our quality glass break sensors can detect the sound of broken glass within a 25-foot range. Depending on the size and layout of your home, you may only need a few sensors to sufficiently help protect your home. 
Smart Door Locks – Installing smart locks allows you access to your home via the ADT Control app. Even if you forget your keys, you can access your home. Smart locks are meant to allow you to control who has access to your home.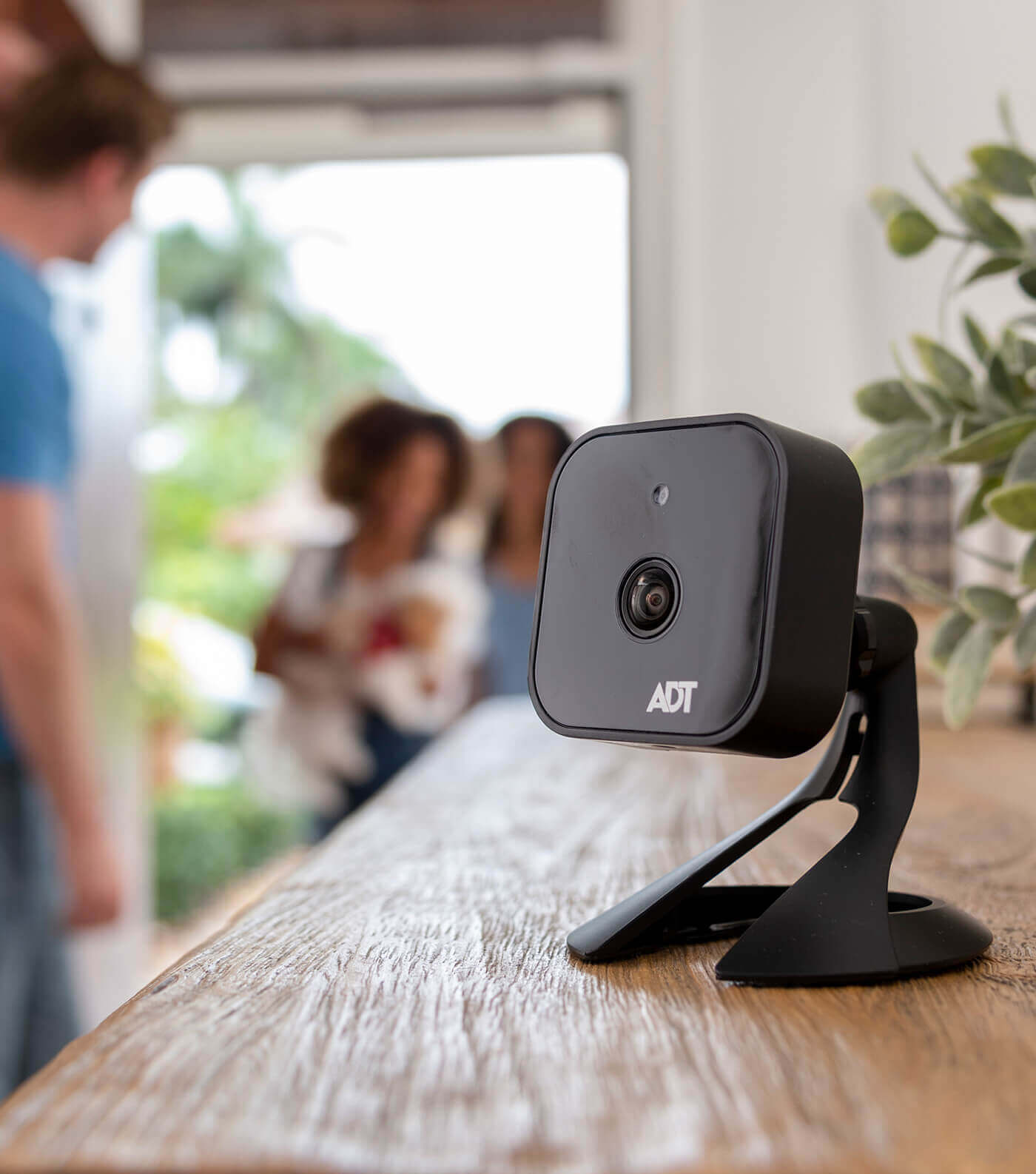 Security Cameras in Gainesville, FL 
Security cameras are the ideal way for Gainesville, FL to help keep close watch over their property. Cameras from SafeStreets are strategically placed throughout your property, making it easier for you to monitor your system and help protect your family. 
Video Doorbells 
In today's world, answering the door can be a little scary. With a video doorbell, you can see who is at your door and even speak to them. You can find out who they are and why they are there before you even open the door. Even if you are not home, the ADT Control app lets you answer the doorbell.
Indoor Security Cameras 
Indoor security cameras allow you to see inside your home. You can monitor any movement in your home including your pets, your children, and guests, or simply help ensure that no one is in your home. Our indoor security cameras come with two-way communication and allow you to interact with whoever is in your home. 
Outdoor Security Cameras 
Outdoor security cameras provide you with a wealth of information. When you contact SafeStreets for outdoor security camera installation, our professional technicians can go over your property and find the best location for each camera.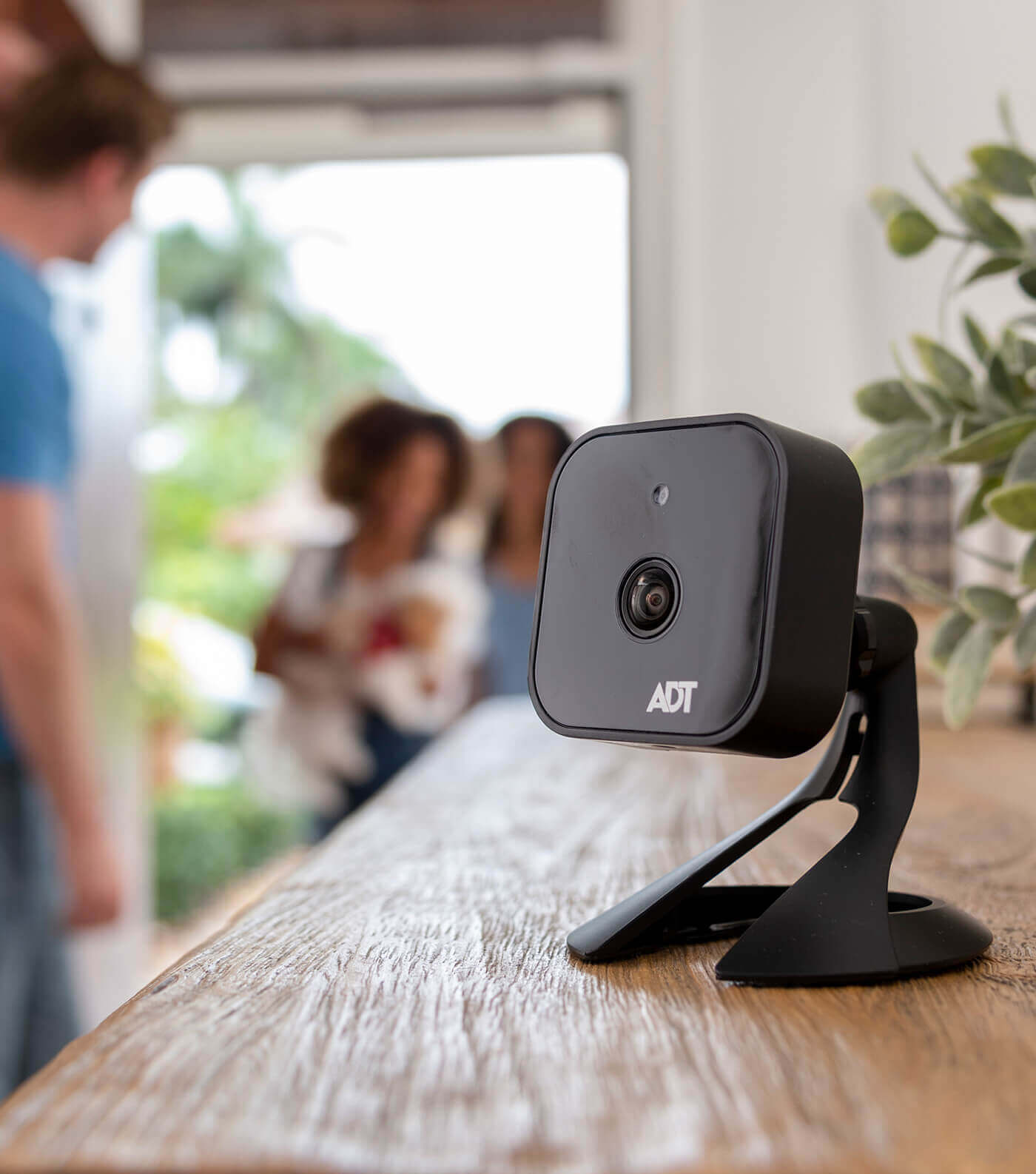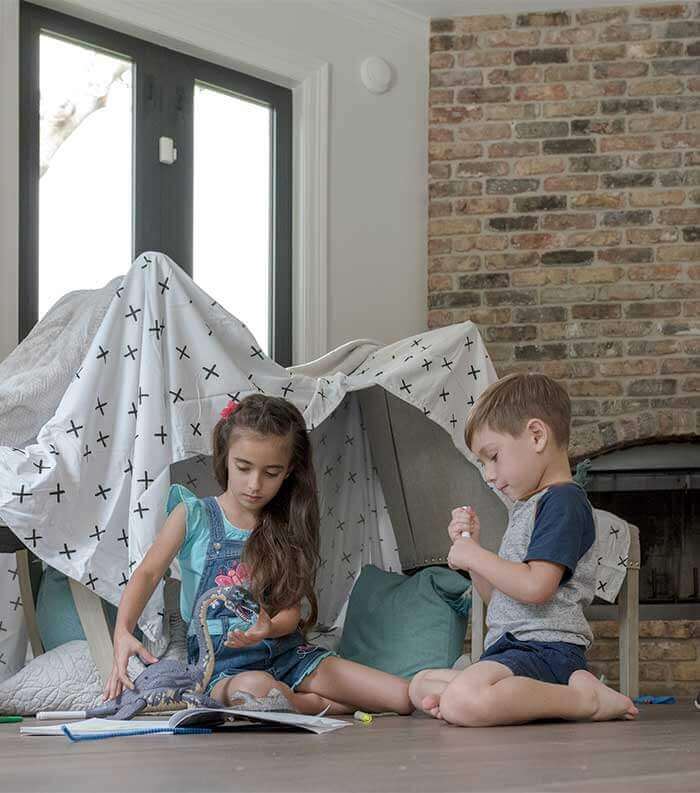 Fire & Life Safety Products From SafeStreets 
SafeStreets understands that threats take many forms. You may also be at risk for environmental threats as well. Staying safe in your home will depend on the quality of life and fire safety products you choose. We offer top-of-the-line devices because reliability and efficiency are important. 
Carbon Monoxide Detectors – Carbon monoxide is a deadly gas that can creep into your home unnoticed. With our carbon monoxide detectors, an alarm will be triggered if levels of this dangerous gas start to rise. Local authorities will also be notified.

 

Smoke Detectors – Smoke detectors help save lives. An alarm will sound when the first hint of smoke is detected. With our 24/7 ADT monitoring, the local authorities will be on their way to your home in a matter of minutes after being notified of a possible fire. 
Flood Sensors – Flood sensors are meant to detect any amounts of moisture and water in your home. Knowing where to properly place these sensors will help to ensure they work correctly. Our technicians can help. Having flood sensors in place can prevent your home from being damaged if you act quickly.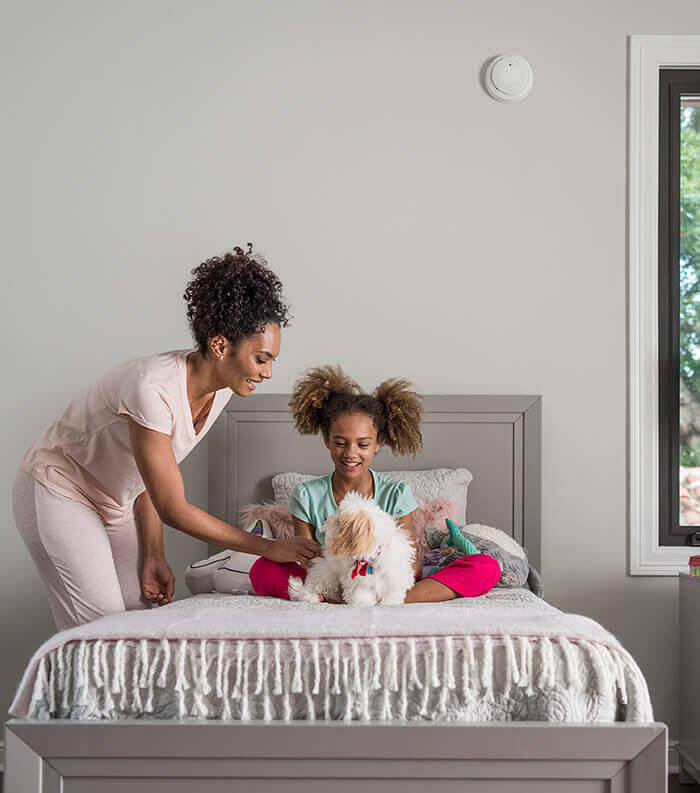 Home Automation Products in Gainesville, FL 
Home automation products are quickly becoming increasingly popular in the Gainesville area, and for good reason. The level of convenience they offer makes it possible for your home to be more energy efficient. Lowering your energy costs is always a good thing. 
Smart Plugs – Plug an appliance or electronic device into a smart plug and you will be able to monitor its usage and turn it on or off from your smartphone. This allows you to operate almost any appliance in your home while you are at work or away on vacation. 
Smart Lights – Smart lights save energy and make it possible for you to create the illusion that you are home even when you are gone. This is the best way to deter criminals from trying to enter your home without your permission. It also allows you to control how much electricity you use to light your home.
Smart Thermostats – Smart thermostats give you an opportunity to eliminate unnecessary waste when it comes to your heating and cooling bill. You can set your thermostat to raise or lower the temperature of your home while you are at work, and then adjust the temp just before you get home.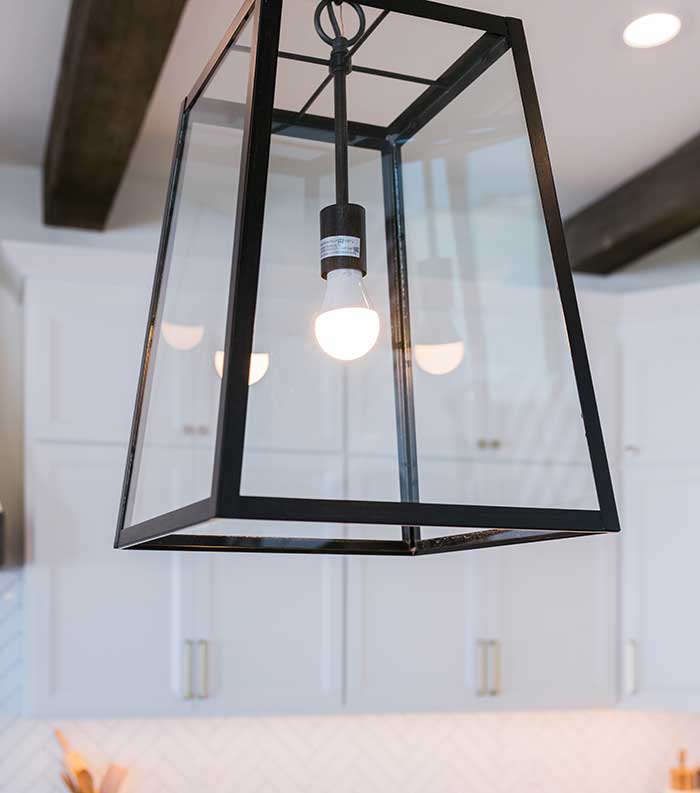 SafeStreets Is Proud to Be an ADT Authorized Provider
SafeStreets is proud to be an ADT Authorized Provider. This allows us to provide Gainesville residents with the level of home security they deserve. You are able to help protect your home and family with two of the leaders in the home security industry. We are always available when you need us. Our security products and the services we offer are reliable and effective when it comes to taking care of both you and your family. Contact us today to get started.
Call Today For Your Free Quote!