Home Security Systems in Orlando, FL
Helping keep your Orlando, FL home, family and pets protected is your number-one priority. But choosing which types of home security systems for your specific needs can be difficult. Fortunately, SafeStreets, one of the largest and most trusted Authorized ADT Providers in the country, is here to help.
When you hire SafeStreets, you'll have the peace of mind of knowing that our professional technicians will install only the best systems on the market for your peace of mind. At SafeStreets, we're proud to offer a full range of home security systems, including indoor and outdoor cameras, glass break sensors, video doorbells, fire and life safety equipment and home automation systems. Contact us today to learn how SafeStreets can assist you.
Call for a Free Quote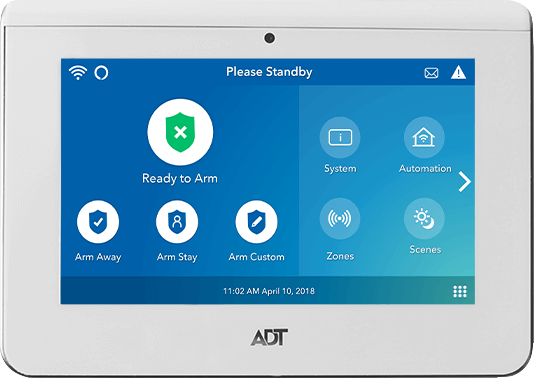 Home Security Systems in Orlando, FL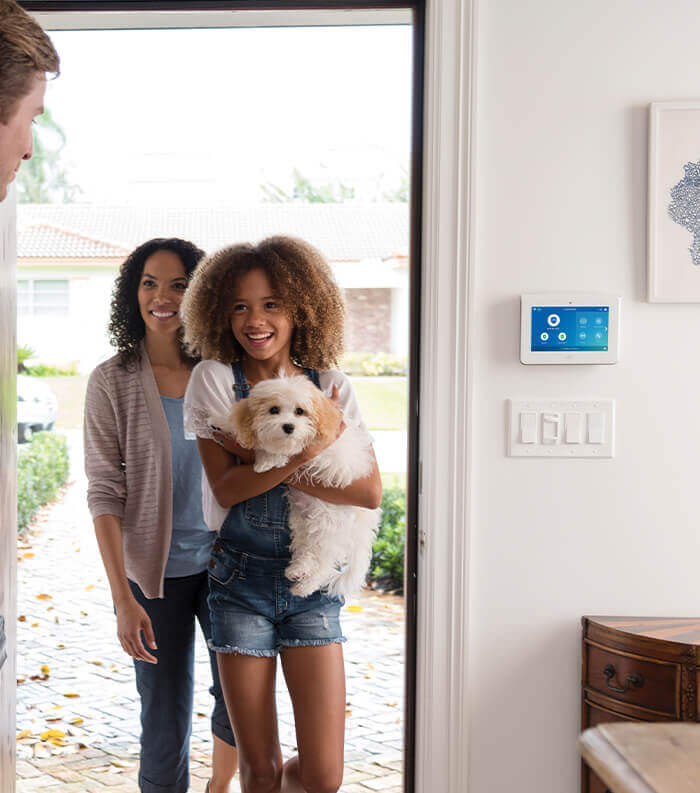 Help Keep Your Family Safe With Home Security Systems
Home security systems from SafeStreets help offer the protection that you, your home, and your family deserve. ADT-monitored home security systems can help deter would-be burglars and notify you of any unwelcome visitors to your property. 
Glass break sensors, for example, are a great home security tool, as they can cover a 25-foot radius and alert you via your mobile device and the authorities immediately if they detect breaking glass.
ADT-monitored door and window sensors, meanwhile, alert you immediately if a door or window opens when it shouldn't.
Finally, smart door locks help give you the power to lock and unlock your door even when you're away from home from the ADT Control app. If you lose your keys frequently, smart door locks might be just what you need. You can unlock the door from your phone or enter the key code on the door for easy entrance.
Security Cameras in Orlando, FL
Keep an eye on the things that matter most in your life with ADT-monitored security cameras from SafeStreets. Monitor what's happening outside your home, inside it and at the front door with video doorbells, indoor security cameras and outdoor security cameras installed by the professionals at SafeStreets.
Video Doorbells
If someone is knocking on your door, you can see them with clear 720P HD video and speak with them directly through two-way audio. Video doorbells help decrease crime and allow you to check if packages have arrived safely. And if someone steals a package from your front door, you'll have video evidence to turn over to police to help them find the culprit.
Indoor Security Cameras
Want to check that your kids are behaving and not letting friends over when they're not supposed to? Indoor security cameras from SafeStreet provide 1080p HD video quality images and two-way audio capabilities to keep you alerted to what is happening inside.
Outdoor Security Cameras
ADT-monitored outdoor security cameras are an extra layer of security that can send you alerts if any unusual activity is detected outside your Orlando, FL home. You have access to HD video quality images, even in dark or low-light environments, and can speak to anyone nearby directly through the camera.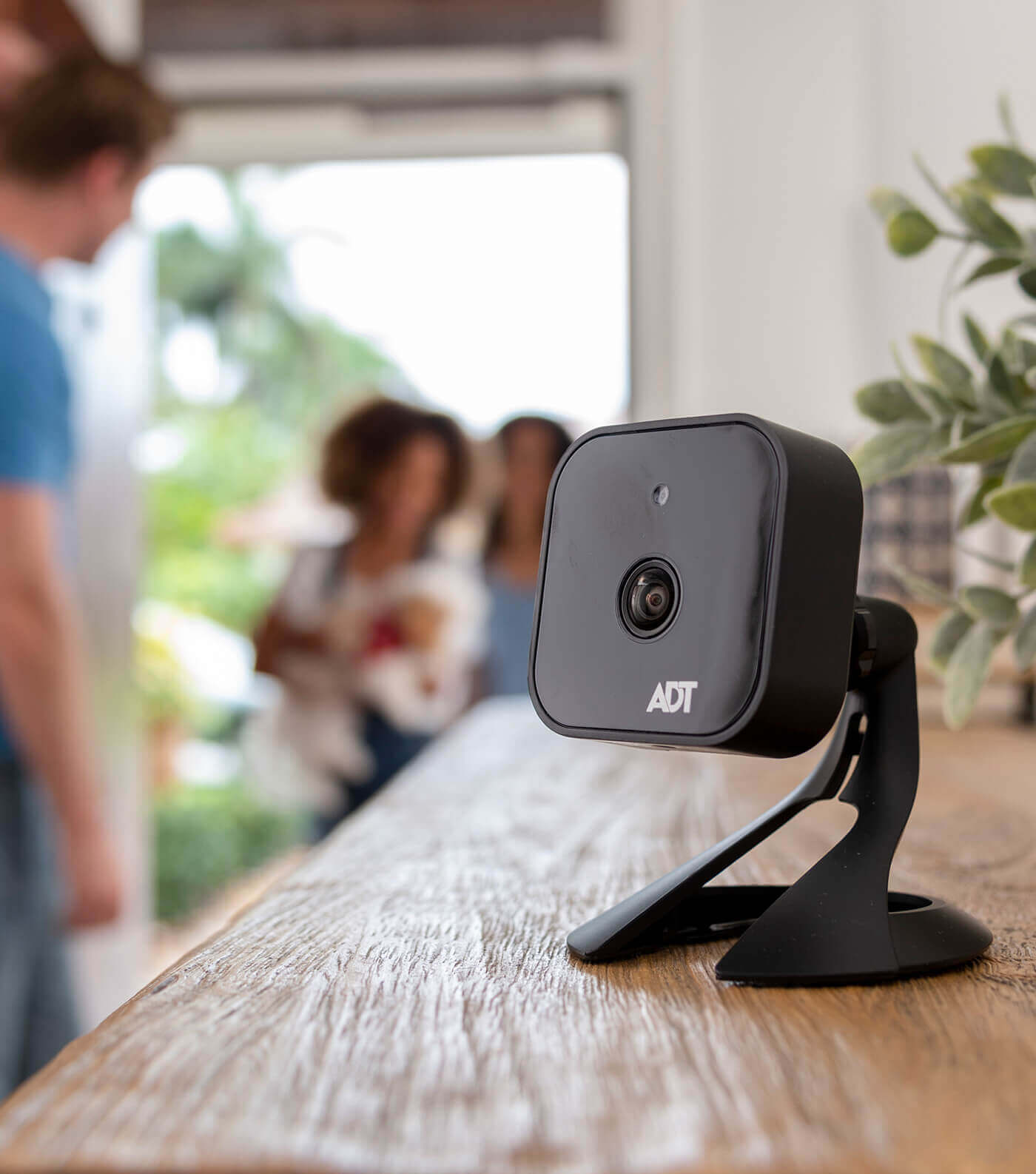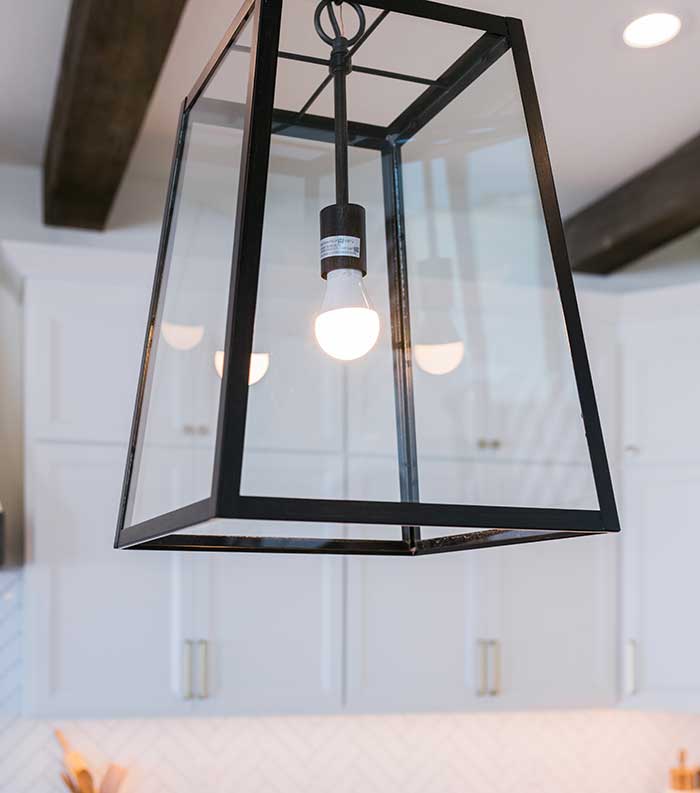 Fire & Life Safety Products from SafeStreets
Protect your family from danger with the help of ADT-monitored fire and life safety equipment from SafeStreets. Our line of products helps keep you and your family safe and alerted in the case of a fire, carbon monoxide leak or flood.
Flood Sensors. The presence of water or leaks isn't always noticeable until significant damage has occurred. Placing flood sensors by water-using appliances, plumbing pipes and in crawl spaces can instantly notify you via your smart devices if a leak is present.
Carbon Monoxide Detectors. It's crucial to have carbon monoxide detectors installed around your Orlando, FL home to help detect the presence of carbon monoxide, which can be lethal in large amounts. CO detectors from SafeStreets can help detect even low levels of CO to help keep your family safe.
Smoke Detectors. Smoke detectors should be installed through homes, including in bedrooms, outside sleeping areas and on every floor, including the basement. ADT-monitored smoke detectors can help detect rising temperatures that may indicate a fire.
Home Automation Systems from SafeStreets
Making your home a smart home comes with the benefits of added comfort and convenience. Whether you're home or away, you can control almost all of your devices from your smart devices, including your home security system, lighting system, thermostat, garage door and more. Some of our most popular smart devices include:
Smart Plugs
Smart plugs are an easy way to convert a regular outlet into a smart outlet. By plugging the smart plug into the outlet, you can control lights or appliances remotely. This allows you to dim lights even if they don't have a dimmer. Forget to turn off the coffee maker or iron? With a smart plug, you can do it from anywhere!
Smart Lights
With a smart lighting system from SafeStreets, you can simply screw the new smart bulb into your existing fixture and turn the bulbs on and off from your smart devices. You can even dim the lights even if the lamp doesn't have dimmer capabilities
Smart Thermostats
Smart thermostats are a great addition to any home because they allow you to control the temperature of your home remotely. You can also set up automatic temperature schedules and custom alerts that alert you if your home is too warm or cold.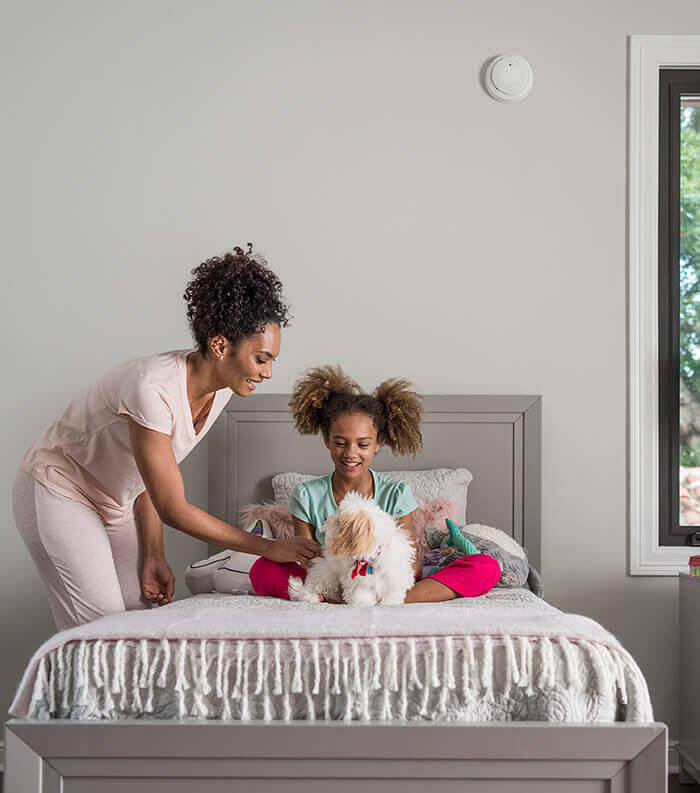 An Experienced and Reliable Authorized ADT Provider
SafeStreets is proud to be one of the largest and most experienced Authorized ADT Providers in the country. We are a customer-focused company which provides reliable, accurate, and quick installation services at cost-effective prices. Our technicians can provide same-day service in most locations within a one-hour timeframe. Are you ready to help protect your Orlando, FL home and family with the help of SafeStreets? If so, give us a call today to learn more about our services or to schedule an appointment.
Call For A Free Quote Today